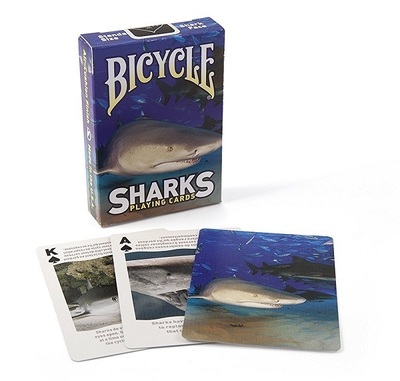 $13.99
NZD
Category: Card Games
In the midst of the deepest, darkest part of the ocean lives some of the most beautiful, fascinating and merciless creatures, the shark. With 52 unique fact-filled card faces, Bicycle Sharks playing cards explore what mystifies us most about these creatures of the deep. Standard playing card size. Print ed on premium Bicycle brand cardstock with an air-cushion finish for optimum performance. ...Show more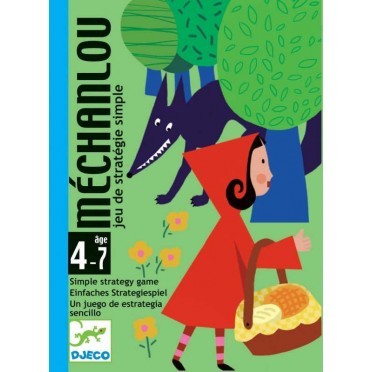 $24.99
NZD
Category: Card Games
On your turn you can either play a card in front of you, discard one or try to steal one from your fellow players by using a wolf-card. If your opponent can't identify a hunter, you can grab his card otherwise your turn is over. The winner is the first player with all 6 story cards.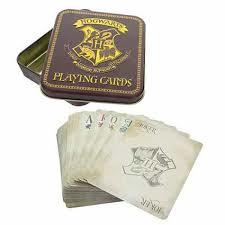 $18.99
NZD
Category: Card Games
Deal in the magic with this set of Harry Potter Hogwarts Playing Cards, the ultimate in playing card trickery! Inspired by the four houses of Hogwarts School of Witchcraft and Wizardry, the deck features suits in the designs of Gryffindor, Hufflepuff, Ravenclaw and Slytherin, making this a fun gift for any fan of the famous wizard. The set comes in a metal embossed burgundy tin, complete with the iconic crest of Hogwarts, and even features the school's Latin motto 'Draco dormiens nunquam titillandus' (Never Tickle a Sleeping Dragon). ...Show more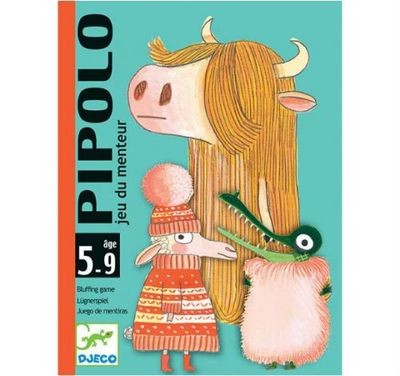 $25.99
NZD
Category: Card Games
A brilliant bluff game that will leave all in hysterics! The animals illustrated on the cards can be classified as hairy, naked, feathered, or dressed. In order to win, players must be able to bluff their way through with a poker face! The first player puts a card face down and announces, for inst ance, that it is a feathered animal card. The other players then have to follow suit and place a feathered animal card down too. But what happens if you don't have one? You lie with utmost confidence and hope to get away with it, of course! But don't get caught - or you'll have to keep all the cards that have been laid out so far! (Click here for full game instructions in English.) The first player who manages to get rid of all his cards wins the game! Develops: • Emotional intelligence • Decision making • Risk taking • Communication • Family/group bonding A genuinely fun family game that hones emotional intelligence! Not only does it develop a heightened consciousness of one's own expressions and actions, it also makes one more sensitive towards the body language of others! 2 - 4 players | Set includes: 44 play cards, 6 wolf cards, set of instructions. ...Show more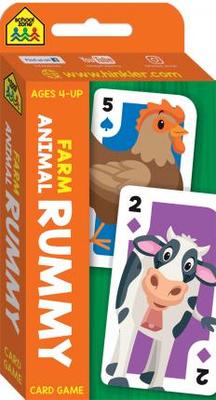 $8.99
NZD
Category: Card Games | Series: School Zone
This very cute variation of a classic card game can help kids improve their concentration, recognition, confidence, and social skills. Barnyard themed, this card game also helps with counting, matching and learning farm animals.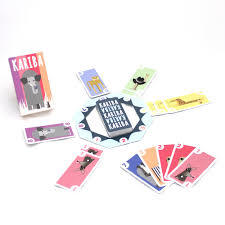 $27.99
NZD
Category: Card Games
In the savanna, the law of the strongest applies Kariba is a smart card game. Africa is hot and water is scarce. The animals want to find a waterhole where they can refresh themselves. Of course, every animal wants to be the first to drink and so the elephant chases away the rhino, and the rhino chases away the mouse. But it is well known that elephants are afraid of mice. Therefore the little mouse chases away the elephant. Goal of the game Win the most cards possible. Content 64 cards, 1 waterhole You will like • Format and mini-board inside • Exciting illustrations for the little ones • Addictive game play for all ages • A game by award-winning author Reiner Knizia • Infinite replayability ...Show more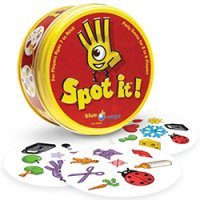 $37.99
NZD
Category: Card Games
Test your observational skills and hone your reflexes with the award-winning gameplay of Spot It!, a game of lightning-fast choices for a group of two to eight players. With dozens of awards and possible versions married to elegant gameplay, Spot It! has become a global phenomenon.   The game functions on a simple mechanic-fifty-five circular cards, each of which features a number of symbols and has exactly one of those symbols in common with every other card in the deck. With five distinct mini-games, you can be sure that Spot It! will be different every time you play, and because it's always your turn, there's never any downtime! Age: 7 years and up Approx package dimensions: 13 x 13 x 7 cms Contents: 55 round cards in a sturdy tin, instructions Number of Players: 2 to 8 Play time: 15 minutes ...Show more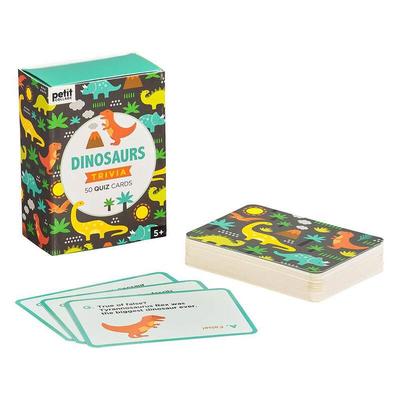 $19.99
NZD
Category: Card Games
Test your little one about their dinosaur knowledge with this Dinosaurs Trivia Quiz Card set from Petit Collage…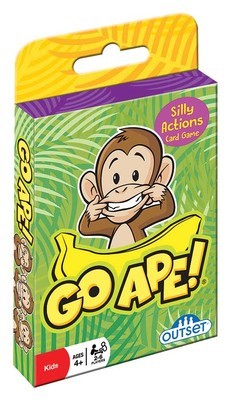 $22.99
NZD
Category: Card Games
Why Go Fish when you can Go Ape? This game adds a hilarious twist to the traditional game of Go Fish.  Instead of asking other players for a card, you'll act out the funny monkey picture on the card Collect the most monkey matches and you're the winner If you like making funny faces and acting like a monkey, you'll go bananas over Go Ape Complete game contents include fifty-one cards (seventeen sets of three), game rules, and a reusable plastic case For 2 to 6 players Recommended for ages 4 and up . ...Show more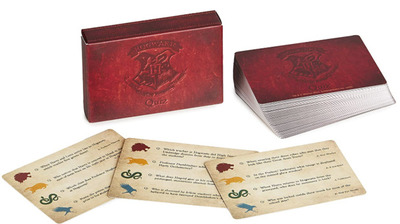 $17.99
NZD
Category: Card Games
Wizards, Witches, and Muggles, this Hogwarts Trivia Quiz allows you the opportunity to amaze your family and friends with your knowledge about the Wizarding World of Harry Potter. For example, do you know where Vernon Dursley works? or what is the maximum speed for a Firebolt Broomstick? Each of the 50  trivia cards contains 4 questions (one for each house) so with 200 questions, it is ideal for all Potterheads. Features: Small and lightweight this Hogwarts Trivia Quiz is perfect for taking with you on a long journey, on holiday, or take on your next sleepover to keep everyone off their phones and spend some quality, fun time together. If you're a fan of Hogwarts and the boy with the scar and glasses, this official Harry Potter item is for you. It is made for any witch or wizard who loves books and movies. This quality game is a unique addition to any game collection. Easy to learn and hard to stop playing, this original Harry Potter game is fun for everyone. ...Show more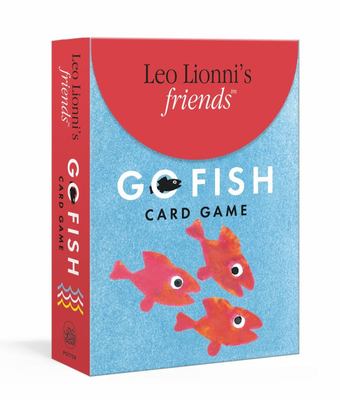 $25.99
NZD
Category: Card Games
The beloved characters from Swimmy and more of Leo Lionni's perennially bestselling books make playing Go Fish a brand-new adventure for parents and kids alike.  Do you have any Fredericks? Any Swimmys? Any chameleons or crocodiles or extraordinary eggs?   This deck of 52 oversized, kid-friendly card s features Leo Lionni's colorful characters, beginning with Swimmy the fish Two extra cards show the rules for three classic card games: Go Fish, Snap, and Concentration. Parents who themselves grew up with Lionni's books will delight in playing with their kids. ...Show more