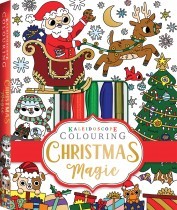 $22.99
NZD
Category: Christmas Activities
The Kaleidoscope Colouring: Christmas Magic kit is an enchanting visual experience for all ages! Budding artists can bring their Christmas daydreams to life with the beautiful markers and sparkly glitter glue included in this kit. Inside, they'll find over 30 adorably festive images to colour, plus six cute gift tags to press-out and colour in! • 4 marker pens • 1 glitter glue • 6 press-out gift tags ...Show more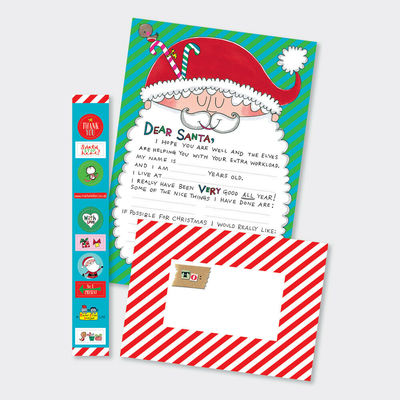 $4.19
NZD
$6.99
(40% off)
Category: Christmas Activities
This cute letter to Santa includes a sheet of writing paper, a printed envelope and a strip of stickersColourful Santa head and candy cane design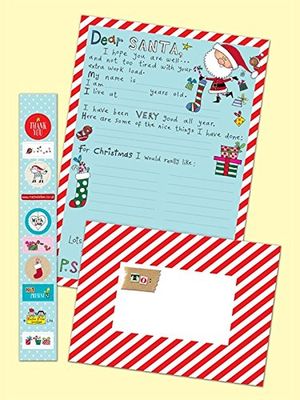 $14.99
NZD
Category: Christmas Activities
This special Disney Christmas edition of our Giant Activity Pad is filled with festive activities, stickers, colouring pages, puzzles, mazes and much more. Grab your coloured pencils and your thinking cap, and enjoy this large tear-out book with your favourite classic Disney and Pixar characters. Includ es gift tag stickers and pull-out wrapping paper to colour. ...Show more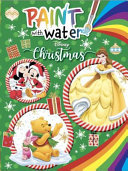 $8.99
NZD
Category: Christmas Activities
To create a colourful piece of art, simply dip your paintbrush in some water, then swirl it in the paint palette at the top of the page to bring your pictures to life! This special Christmas edition of Paint with Water is filled with all your favourite classic Disney and Pixar characters.
$14.99
NZD
Category: Christmas Activities | Series: Magic Painting
Brush water over the beautiful black and white illustrations and watch the magical festive scenes burst into colourful life. The book comes with a brush - just dip it in water, sweep over the page, and the colours will appear. The laminated back cover folds out so you can place it between the pages and prevent colours running onto the page beneath. Featuring a range of festive scenes, this book is perfect for keeping kids busy in the lead-up to Christmas. ...Show more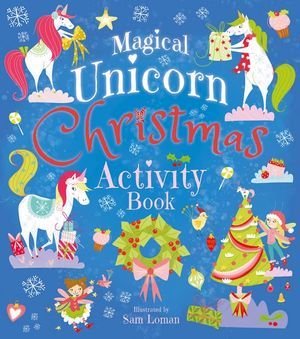 $14.99
NZD
Category: Christmas Activities
This super-sparkly, fun and festive book is packed with puzzles and activities related to everyone's favourite animal - the unicorn! Featuring puzzles such as finding the presents hidden around the Christmas tree, judging which unicorn has won the annual ice-skating contest, untangling the presents deli vered by the fairy elves, decorating the beautiful Christmas tree and much, much more, it's the perfect present for fans of magic this Christmas season. ...Show more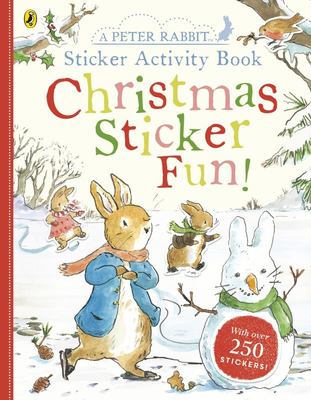 $15.99
NZD
Category: Christmas Activities
Join Peter Rabbit and his woodland friends as they get up to all sorts of Christmas adventures and festive fun in this jam-packed sticker book. Based on the classic tales by Beatrix Potter, this busy sticker book will keep little paws entertained for hours, featuring beautiful artwork from Ellie Taylor and over 300 stickers. Having fun completing the word search, finding the jigsaw puzzles pieces to finish a picture, playing spot the difference and colouring Peter and his friends with your favourite pencils. Merry Christmas from Peter and all his friends! ...Show more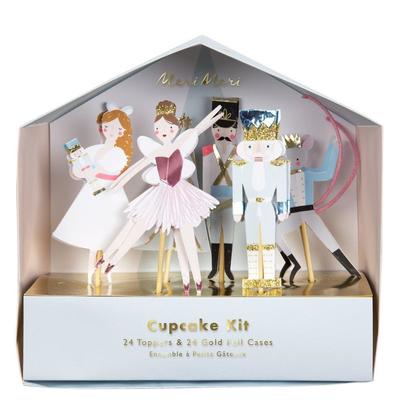 $29.99
NZD
Category: Christmas Activities
Bring the essence of the sweet Nutcracker story into your holiday party with this beautiful cupcake kit. Themed toppers with coordinating cupcake cases Glitter & foil detail Pack of 24 in 6 designs Pack dimensions: 5.5 x 5.5 x 2.5 inches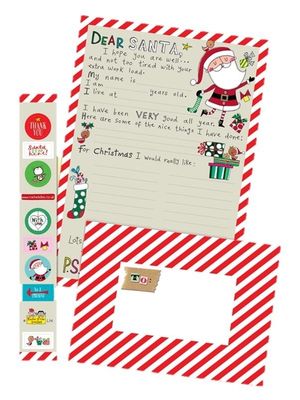 $4.19
NZD
$6.99
(40% off)
Category: Christmas Activities
This cute Letter to Santa includes a sheet of writing paper, a printed envelope and a strip of stickers. Packaged in a header bag with supportive backboard.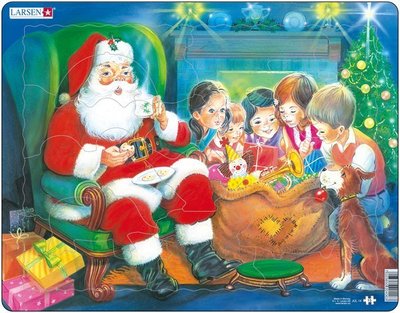 $17.99
NZD
Category: Christmas Activities
Larsen jigsaws are tray puzzles with extra thick and solid pieces. They are made in Norway from recycled cardboard and all materials are 100% recyclable. This puzzle features a beautiful Christmas scene of Santa enjoying tea and biscuits with the children. Specifics: Brand: Larsen Materials: Cardbo ard Size: 36.5×28.5 cm Pieces: 15 Suitable for ages 3 & up ...Show more