$19.99
NZD
Category: Christmas Books
Christmas in summer, it's always a stunner, the children, they laugh and they play. Sing along with this Down Under delight! This catchy new song from Suzy Cato and the Itty Bitty Beats will be a hit with young and old. Santa's having a fun day at the beach, surfing and cooking a BBQ for Mrs Claus and t he reindeer. Carla Martell's beautiful quirky illustrations, in her signature fresh palette, offer much for young ones to look at. Who doesn't love a day at the beach! ...Show more
$20.99
NZD
Category: Christmas Books | Series: Spot
Spot the dog, everyone's favourite puppy, discovers the wonders of Christmas in this perfect lift-the-flap adventure for toddlers.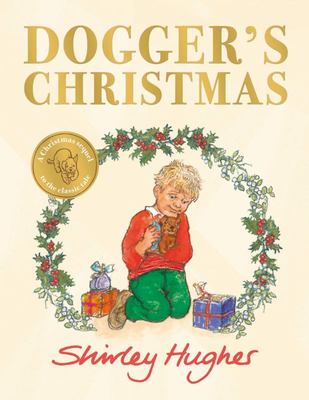 $33.99
NZD
Category: Christmas Books
A seasonal sequel to one of our most beloved children's books, voted the public's favourite Kate Greenaway medal-winner "Shirley Hughes is a national treasure" Philip Pullman Over 40 years after Dogger was published, comes this magical follow-up: Dogger's Christmas. It's that special time of year: Ch ristmas. The time of carol-singing, tree-decorating, and of course lots of presents. But in the excitement of new toys, will Dave forget about his old friend, Dogger? The very special story of one boy and his beloved toy - who always manages to be found...   ...Show more
$27.99
NZD
Category: Hardback Books | Series: Claris
A sweet little mouse takes on a cheeky cat burglar with holiday cheer Can Claris and Monsieur save the day - the New York way?   The fourth Claris book from acclaimed fashion illustrator Megan Hess. The best-selling Claris series follows an adorable mouse who moves to Paris to follow her fashion dreams, for fans of Eloise and Olivia. Destined to delight fashion-obsessed readers of all ages   A quarter of a million Claris books in print   ...Show more
$19.99
NZD
Category: Christmas Books | Series: Pig the Pug
Santa was coming! Twas bigger than big! No-one loves Christmas more than Pig. And the worlds greediest Pug will stay up all night to get his presents! Includes removable PIG THE ELF window sticker!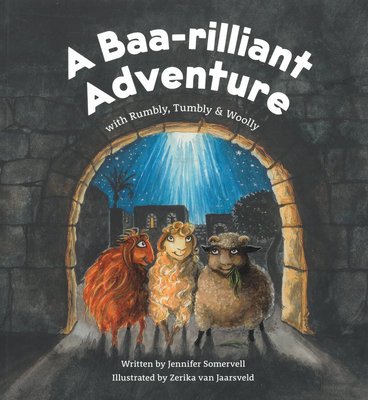 $21.99
NZD
Category: Christmas Books
A brilliant retelling of an ancient story. When an angel appears in a blaze of light, Rumbly, Tumbly and Woolly are terrified. But what happens to them when their excited shepherds run off to Bethlehem? An illustrated end section describes the historical setting in the ancient Middle East, the real nati vity, and sheep and shepherds of the time. "Beautifully illustrated and told with a dramatic twist" -Toni Shanks, Editor, Upstart magazine ...Show more
$22.99
NZD
Category: Christmas Books
Maisy is throwing a Christmas party, and all her friends are invited. Open the envelopes to join in the festive fun with cards, an advent calendar, a gingerbread recipe and more! Maisy is throwing a Christmas party! When her friends R.S.V.P., they send other Christmas surprises including an advent cale ndar, decorations, a gingerbread recipe and more. Happy Christmas, everyone! This story includes six real envelopes containing Christmas cards, gifts, decorations and a special letter from Maisy to personalise. ...Show more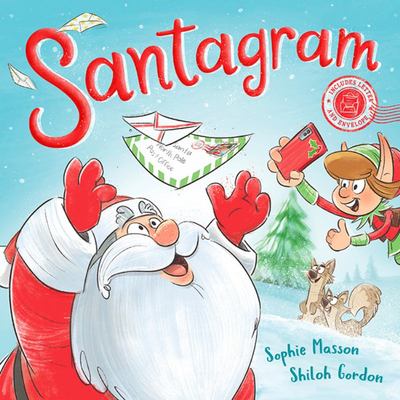 Santagram
by Sophie Masson; Shiloh Gordon (Illustrator)
$19.99
NZD
Category: Christmas Books
Santa's mailbox is overflowing. Santa loves getting letters, but the elves are FED UP with sorting through the huge piles of mail. Surely an app would be better – quick, easy and heaps of fun! They'll call it 'Santagram'. But once the letters stop arriving, will they be missed? Can Santa use social medi a? And should he? This is a Christmas story with a twist that will have the whole family laughing out loud.   ...Show more
$19.99
NZD
Category: Christmas Books | Series: Stink-O-saurus
Christmas is in trouble... but Stan has a plan to 'waft in' and save the day!The dinosaurs can't wait for Christmas morning, but unfortunately Santa is having transport problems. Stan heads off to the North Pole to see if he can help. Luckily, he comes up with a super (if smelly) solution! Can Stan the Stink-o-saurus live up to his hero reputation and save Christmas Day? ...Show more
$19.99
NZD
Category: Christmas Books
If you loved Donovan Bixley's bestselling LOOKY BOOK, you will adore THE CHRISTMAS LOOKY BOOK - a hilarious 24-page festive puzzle book with hours of quality fun for readers aged five and up. Spot the difference: Santa has been and changed around the Christmas decorations; match the New Zealanders to th eir presents; how many reindeer can you find in the Christmas lights? ...Show more
$19.99
NZD
Category: Christmas Books
As a small country school prepares for its Christmas end-of-year show, they get a call from Santa, who is on his way to the hall when he runs into a spot of trouble! Fortunately, the Little Yellow Digger is on hand to rescue Santa and his truck full of presents.  
$32.99
NZD
Category: Christmas Books | Series: The Story Orchestra
Follow Clara on a magical Christmas adventure in this retelling of the classic ballet story. Watch the Nutcracker battle the Mouse King, meet the Sugar Plum Fairy and journey to the Land of Sweets, where wonder and excitement await... Including music from: 'The Dance of the Reed Flutes', 'The Waltz of F lowers' and 'The Dance of the Sugar Plum Fairy'. ...Show more