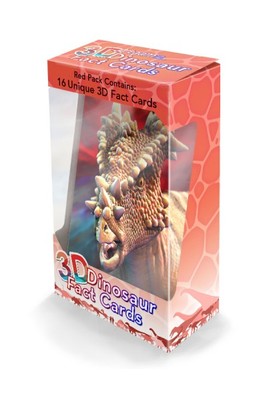 $19.99
NZD
Category: Dinosaurs
Each pack contains 16 cards, each with a 3D effect picture on one side and facts about that dinosaur on the other. The cards are made of a thin, sturdy plastic.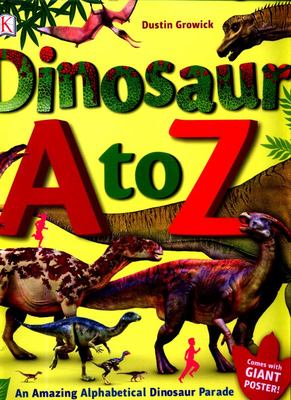 $39.99
NZD
Category: Dinosaurs
Want to know your Brachiosauras from your Supersauras? Or have you always wondered what a dinosaur ate? Then discover those answers and more in Dinosaur A to Z. This amazing alphabetical dinosaur parade takes a fascinating look at the most exciting dinosaurs that ever lived. Dinosaur A to Z is an incred ible and colourful look at the most exciting dinosaurs that have ever lived. From the Abelisaurus to the Zizhongosaurus, this book lets children dive in to the prehistoric world and discover the biggest, smallest and fastest dinosaurs. Learn how to pronounce names like the Tuojiangosauras, the meanings behind them and even discover what a dinosaur called home. With dinosaurs marching across each spread and all shown in scale to each other and to humans, Dinosaur A to Z's colourful look at over 100 dinosaurs and other prehistoric creatures will delight any child aged 5+, who loves all things prehistoric! ...Show more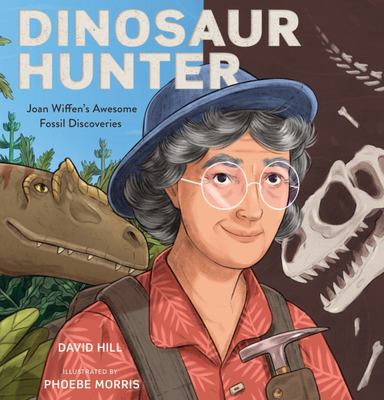 $24.99
NZD
Category: Dinosaurs | Series: David Hill's Kiwi Legends
The remarkable true story of science superstar Joan Wiffen, whose fossil discoveries proved that dinosaurs lived in ancient New Zealand. Once there was a clever girl who liked searching for interesting things on the ground. She wanted to know why shells could be found in rocks so far away from the sea. But her father thought education was no use to a girl, so Joan had to leave school. Many years later, she bought an old map. To her amazement, she saw that it marked a treasure hoard. Not of gold and jewels, but of dinosaur bones. Nobody had ever found dinosaur fossils in New Zealand before - in fact, top scientists had said it was impossible. But Joan was intrigued. She decided to learn everything she could about palaeontology and hunt for these dinosaur fossils. This is the fifth picture book in an acclaimed series of true stories about the lives of famous Kiwis written by David Hill and magnificently illustrated by Phoebe Morris. ...Show more
$47.99
NZD
Category: Dinosaurs
Are you curious about fossils, dinosaurs, and prehistoric life? Then dig into this stunning children's encyclopedia. This fully revised edition of Knowledge Encyclopedia- Dinosaur! is loaded with fascinating facts. Did you know that Velociraptor had three large "killer claws" on each foot to hunt down prey? Or that the long-necked Diplodocus was as long as three school buses? Can you imagine what a strange life it would be for Saltasaurus with no toes on their front feet? Would you believe that Carcharodon megalodon was an ocean monster with a fearsome bite at least six times stronger than today's great white shark? This dinosaur book for kids reveals more than 60 prehistoric creatures, from the age of the dinosaurs to the Ice Age. Including the Pterodactylus and ferocious Tyrannosaurus, the gigantic snake Titanoboa and mighty woolly mammoth, this book gets you up close and personal with these amazing animals. Packed with jaw-dropping 3D images, if you're mad about dinosaurs and palaeontology, Knowledge Encyclopedia- Dinosaur! is the perfect book for you. ...Show more
$22.99
NZD
Category: Dinosaurs | Series: Usborne See Inside
A fabulous flap book with over 50 flaps to lift, offering a glimpse into the prehistoric world of the dinosaurs. Stunning illustrations show how dinosaurs lived, hunted and how they died out. Flaps reveal extra facts, information and surprises.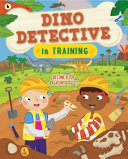 $19.99
NZD
Category: Dinosaurs | Series: In Training
Learn how to become a dino detective in this exciting title! Packed with bitesize information and fun facts about the age of dinosaurs and how we know so much about them. Dino Detective in Training will tell you all about the creatures that once roamed Earth - their habitats, how they survived, how they became extinct, and if dinosaurs are still alive today. ...Show more
$29.99
NZD
Category: Dinosaurs | Series: Lonely Planet Kids
Amazing full-color illustrations reveal facts about how dinosaurs lived more than 200 million years ago and where they have been discovered. Kids also learn about famous paleontologists and can measure themselves against life-size bones, teeth, and claws. 10 13/16 x 10.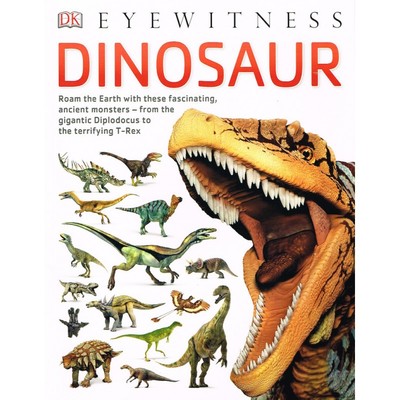 $15.99
NZD
Category: Dinosaurs
See the radar-sharp teeth of a Megalosaurus. Discover how scientists excavate incredible fossils buried for millions of years. Find out how dinosaurs lived, and learn about the catastrophic event that led to their extinction. What will you Eyewitness next? Visually stunning and packed full of facts, DK Eyewitness books are perfect for school projects and home learning. ...Show more
$59.99
NZD
Category: Dinosaurs | Series: Photicular Ser.
We see their bones in museums. We pore over their imagined likenesses in books. We love movies that bring them to the big screen. Now, see dinosaurs come to life as if you were traveling on an expedition a hundred million years back in time. Using extremely lifelike animation, Dinosaur shows us a herd o f giant sauroposeidons, with their impossibly long necks, lumbering across the sun-drenched plains eons and eons ago. Two angry triceratops preparing to lock horns. A threatened velociraptor standing tall, waving its wildly feathered arms. And, almost tenderly, a pair of duck-billed parasauropholuses feeling spring in the air and nuzzling. Flipping through these pages is as close as we'll ever get to watching actual footage from earth's distant past. The informative and lively text by science writer Kathy Wollard then brings us even closer through its insights and setting-the-scene storytelling. With T. rex roaring on the cover, Dinosaur is utterly irresistible. ...Show more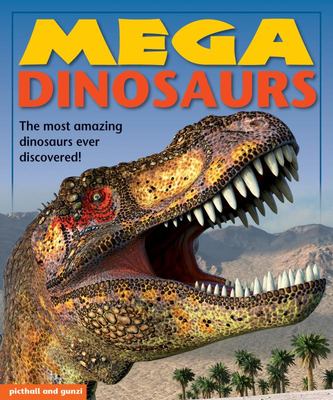 $14.99
NZD
Category: Dinosaurs | Series: Mega Books
Combining easy-to-read text, stunning photographs and 30 colourful stickers, each book in this series is ideal for boosting the skills of even the most reluctant young reader, Allowing them to start to discover facts for themselves. Age 3+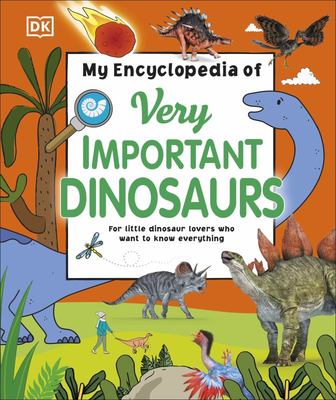 $36.99
NZD
Category: Dinosaurs | Series: My Encyclopedia Of Very Important
A children's book that takes you back in time to discover a prehistoric world of dinosaur facts. Practise your palaeontology, see dinosaur bones up-close, and learn facts about fossils. The latest title in the popular My Encyclopedia of Very Important...series, this visually stunning dinosaur book is so mething that every young fossil hunter and dinosaur enthusiast will want to own. Easily accessible to young readers through a balance of striking images and conversational, age-appropriate text, this dinosaur encyclopedia will tap into every child's natural curiosity and answer all their biggest questions about this amazing lost world. Bursting with up-to-date facts and discoveries, My Encyclopedia of Very Important Dinosaursincludes everything from an in-depth exploration of the triassic, jurassic, and cretaceous periods and how fossils are made, to detailed profiles of popular dinosaurs such as Tyrannosaurus rex, Triceratops, and Stegosaurus, to more unfamiliar species such as Microraptor, Guanlong, and Spinosaurus. ...Show more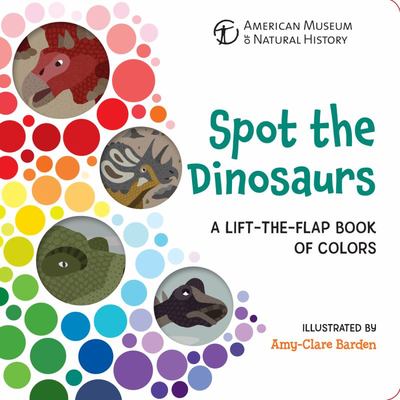 $19.99
NZD
Category: Board & Cloth Books
Which dinosaur is it? Lift the flap and find out, in this fun novelty board book from the American Museum of Natural History--the world expert in dinosaurs. Can you spot the red dinosaur nibbling plants with its beak? Or the big, green meat-eater with rows of hungry teeth? This fun board book features p eek-a-boo holes that show just a patch of the hidden dinosaurs; lift the flaps to see the full, colorful creatures in their eye-catching habitats. Text clues on each spread highlight simple facts about the animals, giving preschoolers a guessing game they'll love to play. Created in collaboration with the expert scientists at the American Museum of Natural History, Spot the Dinosaurs is sure to be a favorite of parents and children alike. ...Show more