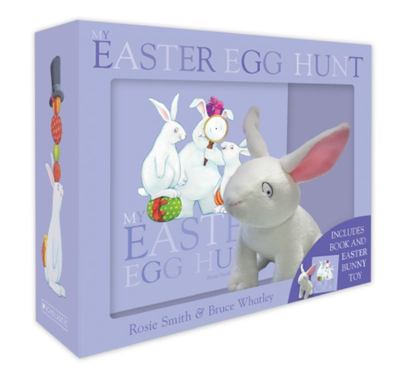 $29.99
NZD
Category: Easter
Hunting for eggs is fun... when you share with everyone! Beautifully illustrated with delightful animals, My Easter Egg Hunt captures the fun of looking for eggs at Easter time.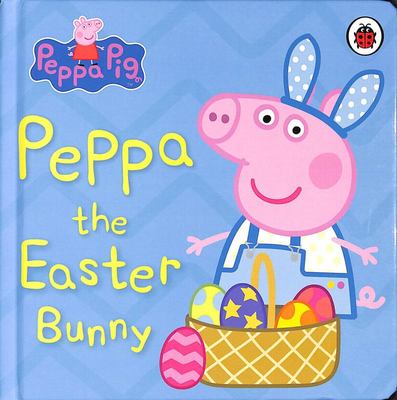 $12.99
NZD
Category: Board & Cloth Books | Series: Peppa Pig
It's Easter and Peppa and George are having an Easter egg hunt for their friends! Mummy and Daddy Pig help them paint all the colourful eggs and together they hide them all round the garden. Their friends arrive and are soon busy hunting for eggs but Peppa and George have disappeared... where could they have gone? Aha! There's Peppa the Easter Bunny and George the chick to surprise their friends! Everybody loves Easter! ...Show more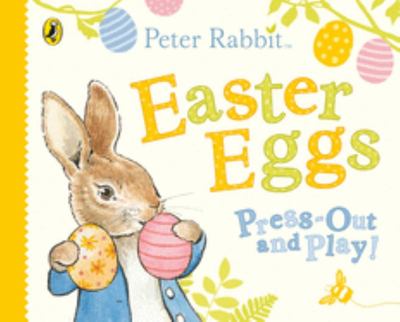 $21.00
NZD
Category: Activity Books
It's Easter time and Peter Rabbit is ready for an egg hunt! You can join him by creating your own Easter egg hunt with press out eggs and pretty decorations. Then snuggle up with your favourite bunnies for a special Easter story. Happy Easter from Peter Rabbit!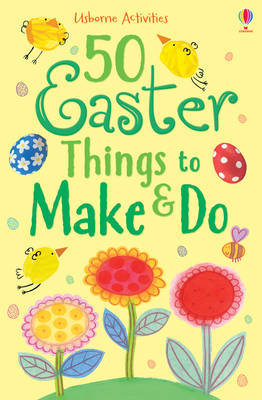 $12.99
NZD
Category: Easter | Series: Things to Make and Do
A handy book full of simple craft activities for Easter, each with fully illustrated, step-by-step instructions, plus hints and tips on how to get the very best results. Projects include decorative Easter garlands, fingerprint bunnies, a hatching chick card, decorated eggs and lots more.
$21.00
NZD
Category: Easter | Series: Peter Rabbit
Happy Easter from Peter Rabbit! Join Peter on an Easter adventure in this charming touch and feel book. Peter is hopping on an egg hunt, but finds a fluffy surprise instead! With tactile elements on every page and a simple story to follow, this board books is perfect for little bunnies at Easter. Look o ut for other Peter Rabbit books at Easter: A Spring Surprise Hop, Skip, Stick: A Sticker Activity Book Peter Rabbit: A Pop-Up Easter Egg Hunt Happy Easter Peter! Peter Rabbit Easter Eggs Press-out and Play ...Show more
$12.99
NZD
Category: Easter | Series: Classic Board Books
Delight in the magic of Easter with this springtime tale from Caldecott Honoree Tasha Tudor, now available as a Classic Board Book.You can never tell what might happen on Easter… You might find colored eggs waiting in your shoes, or a basket of ducklings at your kitchen table, or a sweet bunny in Grandm a's rocking chair. Now available in a Classic Board Book edition, and with a fresh new cover, Tasha Tudor's beloved tale about the magic of Easter is a treasure for every generation. ...Show more
$12.99
NZD
Category: Easter | Series: BLUEY
Bluey and Bingo love being creative! Get making with loads of egg-cellent Easter activities for the whole family.Bluey has been a phenomenal success since airing on ABC KIDS in October 2018, amassing legions of dedicated fans and taking the coveted position of being the most watched program ever on ABC iView, with over 170 million plays. It has also topped the Australian iTunes Kids Chart with the series peaking at #1 and consistently remaining in the Top 5. ...Show more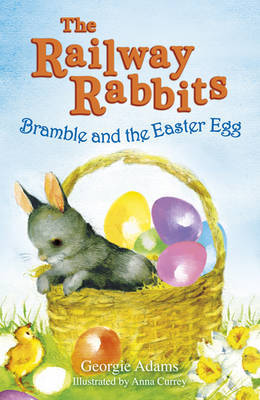 $14.99
NZD
Category: Easter | Series: Railway Rabbits
Meet the Railway Rabbits! Join this irrepressible rabbit family as they get in and out of scrapes, meet new friends, perform daring rescues, and explore the ancient castle on the hill...But watch out for the wily buzzard, always on the lookout for naughty rabbits who stray too far from home. Boisterous Bramble is fed up - he never gets to do anything exciting. Then he hears a story about golden eggs and sets off to find one for himself. Heartwarming, hilarious, and charmingly illustrated, this is a brilliant new animal adventure series from a best selling children's author. ...Show more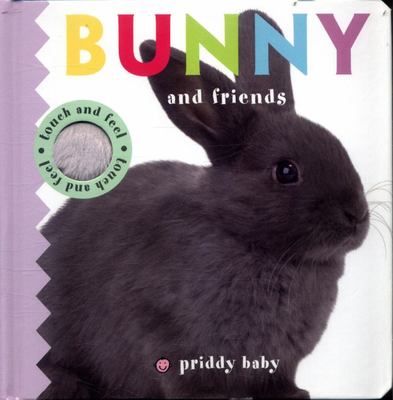 $9.99
NZD
Category: Pop Up, Novelty & Touch and Feel | Series: Priddy Touch and Feel
Adorable and irresistible touch-and-feel board book for babies and toddlers. Full of fabulous photos of furry animals to stroke and textures to explore. On each double-page spread, there is a different texture to find, and the rhyming text makes the whole shared experience an enjoyable one for both pare nt and child. ...Show more
Busy Easter
by Campbell Books; Jill Howarth (Illustrator)
$8.99
NZD
Category: Easter | Series: Busy Bks.
Push, pull and slide the tabs to join in with the Busy Easter celebrations! Bake delicious hot cross buns, follow the Easter bunny in an egg hunt, then celebrate with all your friends.Children will love playing with this bright and colourful board book with gentle rhyming text and wonderful illustration s by Jill Howarth, which is part of the popular Busy Book series.Discover more seasonal Busy Book titles such as Busy Chinese New Year, Busy Halloween and Busy Christmas. ...Show more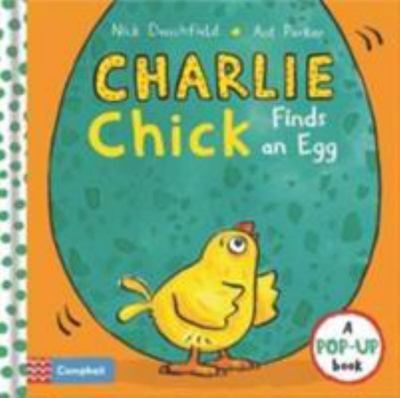 $14.99
NZD
Category: Pop Up, Novelty & Touch and Feel | Series: Charlie Chick
A first pop-up book about a little chick who has found a BIG egg.Charlie is a little chick who has found a BIG egg! What could be inside? He gives it a little tap with his beak. What happens next? Open the pops and unfold the giant flap to find out in this cracking adventure story! With stunning paper engineering by Nick Denchfield and wonderful illustrations by Ant Parker, Charlie Chick Finds an Egg is sure to bring a giggle and a gasp from young and old alike. Also available: Charlie Chick, Charlie Chick Goes to School, Charlie Chick Learns to Fly, Charlie Chick Wants to Play ...Show more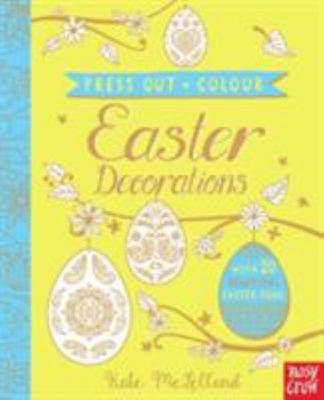 $22.99
NZD
Category: Easter | Series: Press Out and Colour
Each press-out Easter egg is intricately decorated with foil and perfect for all ages to colour in. Featuring twenty unique designs, the press-out pieces can be easily slotted together to create cheerful hanging ornaments to decorate Easter trees. These gorgeous eggs look elegant in white and gold, but even more glorious when you add colour. ...Show more