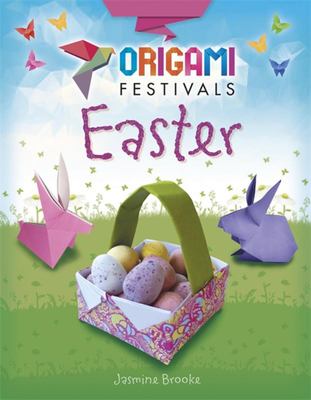 $24.99
NZD
Category: Papercraft | Series: Origami Festivals Ser.
This book explores the festival of Easter and the story behind it and features six simple origami projects for your own festive fun! The book shows how people around the world celebrate Easter both in church and at home. Attractively designed, its simple text and wonderful full-colour photos make this a n essential book for children celebrating or learning about the festival. The origami activities are accessible to all and are explained with step-by-step illustrations. Your fantastic creations can be used as decorations for the festival, for presents, to impress your teacher for a Easter school project or simply to wow your friends! The book is part of the Origami Festivals series, which bring religious festivals, including Divali, Easter, Christmas and Chinese New Year to life through origami art. Each festival is examined in detail, from its history to its significance today and the manner in which people worldwide celebrate it. Origami craft activities engage the reader in each festival and add a fun art and design element to the series. A religious and interactive craft series for children aged 9+. ...Show more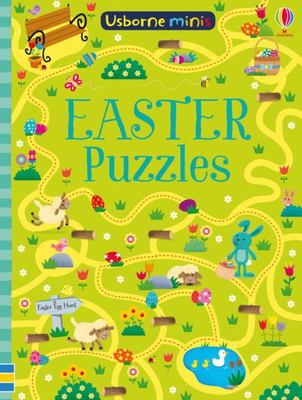 $4.99
NZD
Category: Easter | Series: Usborne Minis Ser.
Help the Easter bunny find all the lost eggs, guide the spring lamb back to her mother and piece together a broken Easter egg. Have a go at these puzzles and many more in this fun-packed puzzle book. Covering puzzles from mazes, spot the difference, dot-to-dot and more, all based on bright and colourful scenes filled with bunnies, eggs and other spring paraphernalia, this little book of puzzles is the perfect way to keep children entertained at Easter time. A light and compact puzzle book that's perfect for taking on journeys. Part of a growing range of mini paperbacks, including puzzle books, sticker books and drawing books. ...Show more
$14.99
NZD
Category: Easter | Series: Sticker Books Ser.
A colourful sticker book with Easter-themed scenes to decorate with over 400 stickers. Scenes include Easter bunnies hiding their eggs, an Easter parade and Easter eggs to decorate.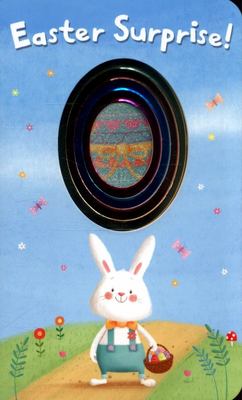 $8.99
NZD
Category: Easter | Series: Shiny Shapes
- Interactive novelty board book with cute animals and fun rhyming text - There are six sparkly Easter egg pages to open, each one revealing a special Easter surprise - Rhythmic, rhyming questions give a clue to what's underneath - Featuring five cute, Easter/springtime animals such as a chick, a lam b and a baby deer - Sixth surprise is a shaped, shiny mirror which will delight and surprise the child- Uses innovative split-page opening mechanism ...Show more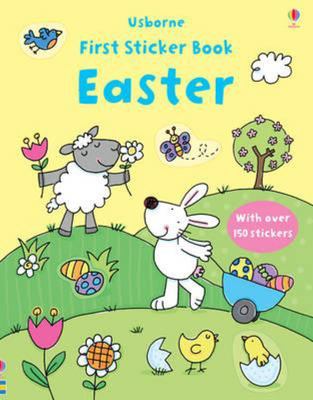 $12.99
NZD
Category: Easter | Series: Usborne First Sticker Book
Presents a suitable way to entertain little children at Easter. This title features fun, Easter-themed scenes with lively illustrations. Including over 150 colourful stickers to decorate the pages, it presents lively scenes such as: Easter baking, hunting for eggs, Easter bonnets, a tea party and an Eas ter parade. ...Show more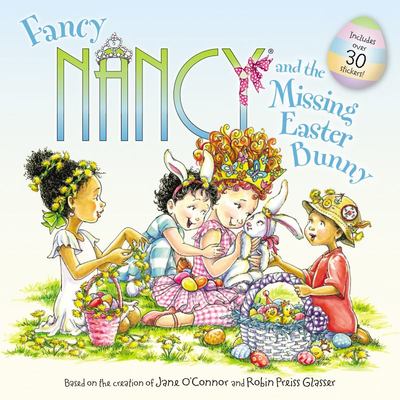 $10.99
NZD
Category: Easter | Series: Fancy Nancy
Join Fancy Nancy in a fabulous 8x8 storybook adventure, complete with fancy stickers! Fancy Nancy can't wait for Easter. And this year, JoJo's class pet, Nibbles the bunny, is staying at the Clancys' house for the weekend. But when Bree and Freddy come over to begin an Easter egg hunt, Nibbles goes mis sing! It's up to Nancy to find her before anyone notices she's gone. From Jane O'Connor, author of the bestselling Fancy Nancy series, comes the perfect springtime read. ...Show more
$10.99
NZD
Category: Easter | Series: Little First Stickers Ser.
Brimming with fluffy chicks, bouncing bunnies and leaping lambs, this charming sticker book is a perfect activity book for Easter; little children will love adding stickers to all the lively scenes and bringing them to life. Themes include decorating eggs, an Easter egg hunt, Spring flowers, Easter baki ng, an Easter party and an Easter parade. Sticker books are brilliant for developing essential fine motor skills and creativity as children carefully choose stickers for each scene. A fun and interactive way for young children to develop their vocabulary and become familiar with all things associated with the Easter season. With over 300 colourful stickers, busy scenes, and lots to talk about, there is plenty to keep children occupied for hours. ...Show more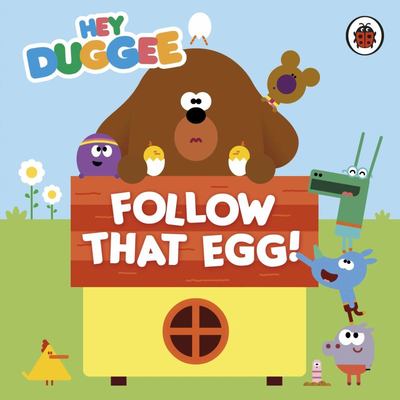 $15.99
NZD
Category: Easter | Series: Hey Duggee
Cheep! Cheep! One of the baby chicks is having trouble hatching and has gone on the run! Duggee and the Squirrel Club set out to bring it back to its mummy. Join everyone's favourite dog in this adorable board book for budding young Squirrels!

$9.99
NZD
Category: Board & Cloth Books | Series: Follow Me Maze Books
Follow the Easter Bunny as he makes his deliveries in this finger maze book brimming with busy scenes and Easter fun! There are eight colourful trail scenes for children to follow by using their fingertips to trace along the grooves on the pages. Children will love to explore each springtime environmen t, including a deer meadow and a treetop trail, as die-cut holes in each page lead them from scene to scene. With adorable characters and colourful illustrations, Follow the Bunny makes an extra special Easter treat ...Show more