$17.99
NZD
Category: Board & Cloth Books | Series: Peter Rabbit
Peter Rabbit is such a good Easter bunny that he is giving all his friends Easter eggs. Hop along with Peter and meet all his friends in this adorable Easter book with touch and feel elements on every page! Perfect for little bunnies everywhere!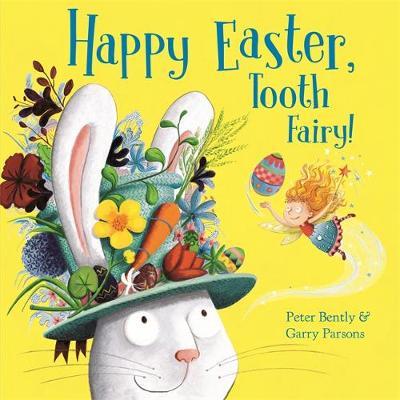 $19.99
NZD
Category: Easter | Series: Tooth Fairy
Everyone's favourite fairy meets everyone's favourite bunny in this rhyming Easter egg hunt!The Tooth Fairy helps the Easter Bunny hide eggs inside wellington boots, under logs and inside a wheelbarrow. All is set for the Easter egg hunt until one of the children loses her wobbly tooth! Will the Tooth F airy come to the rescue?Following the much-loved The Tooth Fairy's Christmas and The Tooth Fairy's Royal Visit - from Roald Dahl Funny Prize winner Peter Bently and Garry Parsons, the bestselling illustrator of The Dinosaur That Pooped series.Praise for The Tooth Fairy's Christmas: 'Garry Parsons does both characters proud with his swirling, atmospheric illustrations.' - Independent ...Show more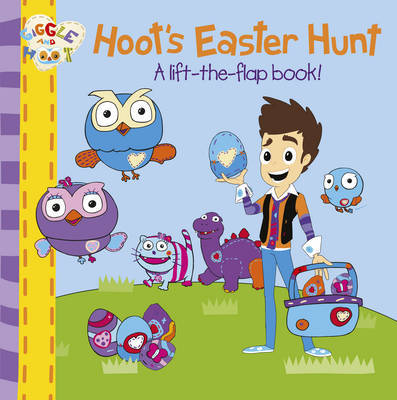 $16.99
NZD
Category: Easter | Series: Giggle and Hoot Ser.
A brand-new lift-the-flap book from Giggle and Hoot - just in time for Easter! Join Hoot and his friends as they go on an Easter Egg hunt in this amazing new lift-the-flap storybook. Ages: 12 months and up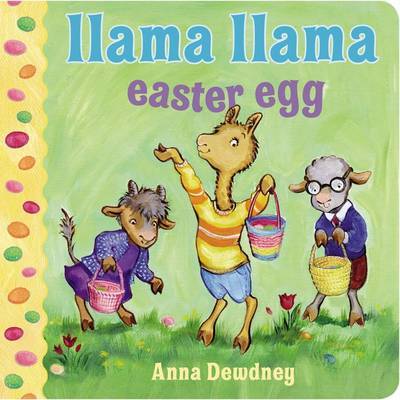 $9.99
NZD
Category: Easter | Series: Llama Llama
With short and simple rhyming text, the Llama Llama board books introduce Llama Llama to babies and toddlers before they re ready for longer full-length stories. And their small size and durable pages are perfect for little hands. In "Llama Llama Easter Egg," the Easter Bunny brings lots of treats for L lama Llama: jelly beans, colorful eggs, and a fluffy surprise!" ...Show more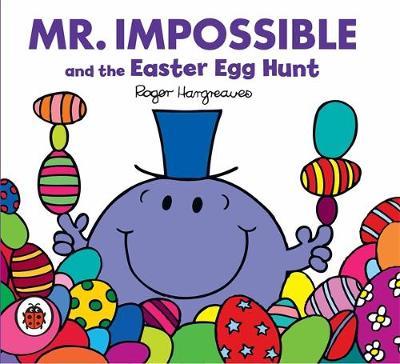 $15.99
NZD
Category: Easter
A new, larger edition of the classic Mr Men story - perfect for an Easter gift!Mr Impossible is organising an Easter egg hunt for all the Mr Men and Little Miss and he is hiding the eggs in the most impossible places . . . Some are so high that only Mr Tall can find them and some so low and cleverly hid den that Mr Small will need to be called. But it is Mr Nobody who manages to find the most difficult egg of all - the invisible egg! Packed with Easter fun from beginning to end! ...Show more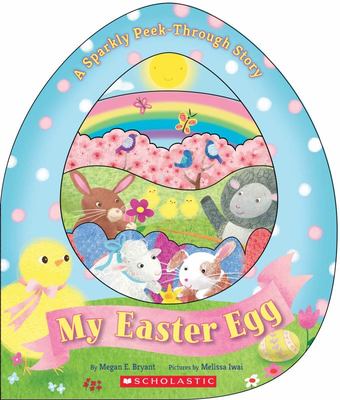 $12.99
NZD
Category: Easter
A charming new peek-through egg-shaped board book just in time for Easter! This shaped board book looks just like an Easter egg, with a seethrough acetate window and shimmery glitter on every colourful die-cut layered page. Kids won't be able to resist turning the pages, reading the lyrical Easter story by Megan E. Bryant, and watching the colourful animal illustrations by Melissa Iwai come to life. A perfect Easter-themed novelty. Creator Megan Bryant's gentle rhyming text is both lyrical and engaging. Perfect for curious little readers looking for more of a story in their Easter novelty books. Charming illustrations by Melissa Iwai cleverly incorporates adorable animals with enchanting scenes. ...Show more
$8.99
NZD
Category: Easter | Series: My Magical
A first novelty board book about a magical Easter bunny, with push, pull and turn mechanisms.Enter a magical world with a bouncy Easter Bunny as he hides Easter eggs in some surprising places! With push, pull and turn mechanisms and a sparkly foil cover wheel, My Magical Easter Bunny has plenty to keep little ones engaged and entertained.Yujin Shin's beautifully coloured illustrations are paired with gentle rhyming text and lots of things to spot in four bright and busy magical scenes. ...Show more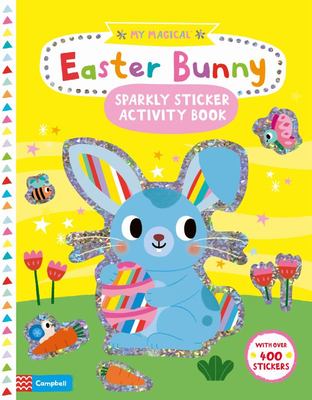 $12.99
NZD
Category: Easter | Series: My Magical Ser.
My Magical Easter Bunny Sparkly Sticker Book, is a perfect first sticker book for fans of bunnies, Easter and chocolate eggs! Children will have lots of fun colouring in, completing mazes, spotting differences and much more in this jam-packed activity book. With over 400 stickers, including a page of sh iny stickers, this book has plenty to keep little ones entertained. Yujin Shin's quirky, colourful illustrations bring the My Magical series to life, with sparkling detail and lots of imaginative things to spot! Bring more of My Magical's shiny, sparkly scenes to life with My Magical Unicorn Sparkly Sticker Book and My Magical Dragon Sparkly Sticker Book. ...Show more
$12.99
NZD
Category: Board & Cloth Books | Series: Peppa Pig
It's Easter time and Grandpa Pig has organized a special Easter Egg hunt. But Peppa Pig and her friends find more than chocolate eggs at the end of the garden...This brand new board storybook featuring Peppa and George is perfect for sharing with little Peppa Pig fans and makes the ideal gift this Easte r. Look out for more Peppa Pig books from Ladybird including: Treasure Hunt! Sticker Book, My Granny and many more! ...Show more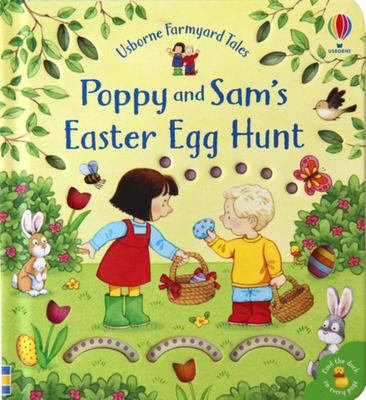 $16.99
NZD
Category: Easter | Series: Farmyard Tales Poppy and Sam Ser.
Help Poppy and Sam find the Easter egg in this beautifully illustrated Hide and Seek Book. Children will be able to spot the eggs through the cut-outs, and when they turn the page they will find out if it was really an easter egg or something else entirely. Fingertrails add texture to this adorable titl e. Perfect for Easter fun, this book is full of witty transformations to enjoy, where what seems to be an egg turns out to be a flower or a ball when you turn the page. Part of the relaunch of the classic brand Farmyard Tales. Loved by families for over 30 years, Usborne are delighted to bring Poppy and Sam to a whole-new generation. ...Show more