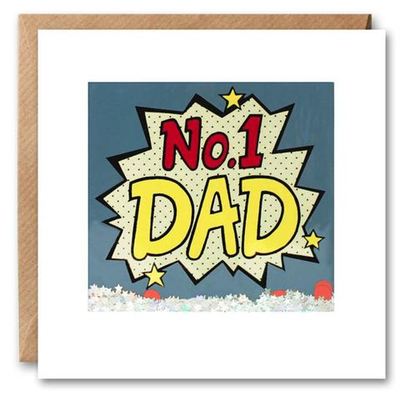 $6.50
NZD
Category: Cards
A fun father's day card that you can shake about for a confetti effect (without the mess).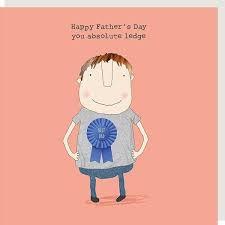 $6.99
NZD
Category: Cards
Outside Reads: Happy Father's Day you absolute ledge.Blank inside for your own message.
$23.99
NZD
Category: Biography | Series: Little People, Big Dreams
New in the Little People, Big Dreams series, discover the life of Bruce Lee, the martial artist and Hollywood film star, in this true story of his life. Born in San Francisco but raised in Hong Kong, Bruce Lee was a child actor who appeared in many films. As a teenager he took up martial arts and never looked back. He went on to star in smash blockbuster hits, featuring his skill as a martial artist, and he even wrote film scripts himself. Bruce came to create his own style of martial arts called Jeet Kune Do, which also embodied his thoughtful philosophies for life. â??With innovative illustrations and extra facts at the back, this empowering series celebrates the important life stories of wonderful people of the world. ...Show more
$14.99
NZD
Category: Board & Cloth Books
"He's all right, my dad. He's as strong as a gorilla and as happy as a hippopotamus. He's a great dancer, a brilliant singer, he's fantastic at football and he makes me laugh. A lot. But that's not all that's great about my dad . . . A warm, hilarious, witty and very personal tribute to Dad (and to dads everywhere) by the ever-brilliant and inventive Anthony Browne." ...Show more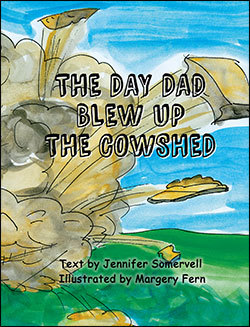 $22.00
NZD
Category: NZ Picture Books
Like many 'rehab farmers', Grandpa had put the explosives skills he used at Gallipolli to good use on the farm, blowing out tree stumps and removing unwanted rocks. Blowing up the cowshed was the same idea - just on a bigger scale! Dad was a farmer who liked trying out new ideas. In the 1970s he read ab out a new turnstyle rotary milking shed and it caught his interest. At that time milking sheds were either back-breaking, traditional walk-through sheds, which were being phased out (what Dad had), or the upgraded herringbone, where milkers stood in a rectangular pit and worked the cows on either side. The rotary shed moved the cows round on a rotating turn-style while they were being milked and then they backed off. The Dairy Board finally gave the rotary cowshed full approval in the early seventies and farmers started to build them. Dad had a look at the prototype in operation and decided to build the first rotary shed in Hawkes Bay. But to put in the new cowshed the old shed with its thick concrete floor, walls and foundations had to be removed...! ...Show more
$19.99
NZD
Category: Paperback Picture Books
Did your dad used to be cool? Wondering what happened to his rock band playing, skateboarding days? This funny and relatable story shows children how their parents are still cool after all, even if it's not in quite the same way! Parents and children will both enjoy engaging with this book, presented in Negley's unique style where words are minimal and the emotive illustrations really carry the story along. ...Show more
$49.99
NZD
Category: General Non-Fiction
In this long-awaited follow-up to his much-loved bestseller, written with his sons Cameron and Arthur, Conn Iggulden presents a brand-new compendium of cunning schemes, projects, tricks, games and tales of extraordinary courage. Whether it's building a flying machine, learning how to pick a lock, disco vering the world's greatest speeches or mastering a Rubik's cube, The Double Dangerous Book for Boys is the ultimate companion, to be cherished by readers and doers of all ages. ...Show more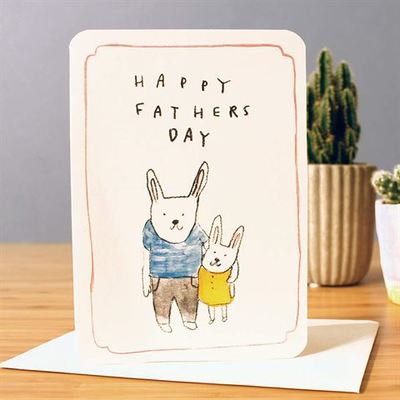 $6.99
NZD
Category: Cards
Rabbit father and child themed Father's Day card.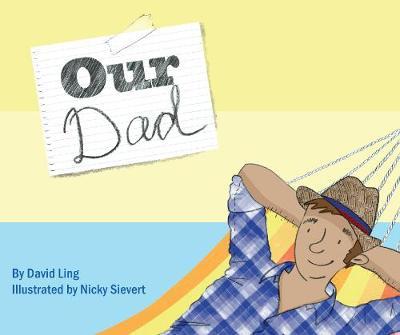 Our Dad
by David Ling; Nicky Sievert (Illustrator)
$17.99
NZD
$29.99
(40% off)
Category: NZ Picture Books
Mum goes out to work and Dad works from home. He's there in the day to do things but he's pretty clumsy and forgetful and his cooking is dreadful. Sometimes the kids laugh, saying that he must be the most hopeless Dad in the world. But of course they know he isn't really. He can be good fun and when the y have problems, are sick, worried or need support in any way, he's the best Dad in the world. ...Show more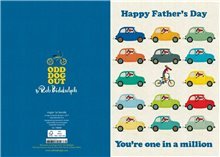 $6.99
NZD
Category: Cards
A Happy Fathers day card featuring Odd Dog.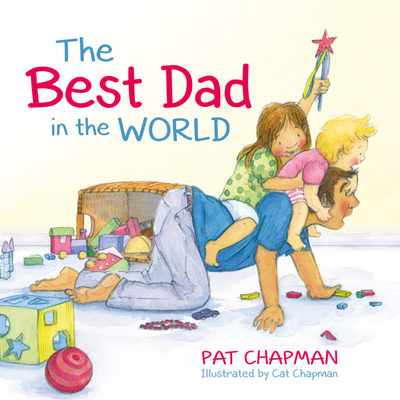 $19.99
NZD
Category: Hardback Picture Books
What makes dads so special? Is it because they never get tired, or they love listening to music played by toddlers on pots and pans? Find out in this delightful, funny picture book that will be every child's favorite bedtime story. There's even a special page for children to draw a picture of their dad. ...Show more