$29.99
NZD
Category: Gift Books and Classics | Series: Pippi Longstocking
Pippi Longstocking is nine years old. She has just moved into Villa Villekulla where she lives all by herself with a horse, a monkey, and a big suitcase full of gold coins. The grown-ups in the village try to make Pippi behave in ways that they think a little girl should, but Pippi has other plans! She would much rather spend her days arranging wild, exciting adventures to enjoy with her neighbours, Tommy and Annika, or entertaining everyone she meets with her outrageous stories. Pippi thinks nothing of wrestling a circus strongman, dancing a polka with burglars, or tugging a bull's tail. Generations of children have fallen in love with Pippi Longstocking. Just like Tommy and Annika, readers are instantly charmed by her warmth and sense of fun. Astrid Lindgren's children's classic first appeared in 1945. Astrid once commented, 'I write to amuse the child within me, and can only hope that other children may have some fun that way, too.' When she was growing up, Lauren Child loved Astrid Lindgren's books. She remembers: 'I discovered Pippi when I was about eight years old and found her completely inspiring.' Known and loved as the creator of some equally feisty little girls - notably Clarice Bean and Lola - Lauren has brought her own inimitable style to this beautifully-illustrated edition of Pippi Longstocking. ...Show more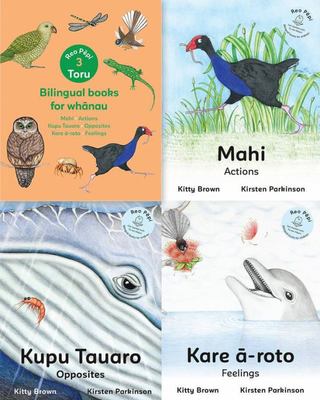 $49.99
NZD
Category: Te Reo
Reo Pepi Toru Box set 3 introduces essential concepts for everyday use of Te Reo Maori and English. Includes three board books: Mahi (Actions) / Kupu Tauaro (Opposites) / Kare a-roto (Feelings)
$29.99
NZD
Category: Gift Books and Classics
Get lost in this magical world full of beasts -- both familiar and fantastical -- with your children while reading and re-reading Jabberwocky year after year. 'Twas brillig, and the slithy toves did gyre and gimble in the wabe; All mimsy were the borogoves, and the mom raths outgrabe. Lewis Carroll's most iconic seemingly nonsensical poem is brought to life like never before with award-winning illustrator Charles Santore's stunning renditions of a brave warrior who is on a mission to slay the dastardly Jabberwock. Get lost in this magical world full of beasts (both familiar and fantastical) with your children while reading and re-reading Jabberwocky year after year. ...Show more
$25.99
NZD
Category: Gift Books and Classics | Series: Winnie-the-Pooh - Classic Editions
Curl up with a A. A. Milne's classic book of poetry for children, Now We Are Six. This work includes poems for children which feature Pooh helping Christopher Robin with his schoolwork (if helping is the word). It is an evocation of childhood, through the eyes of the six-year-old Robin. Featuring E. H . Shepard's original illustrations, Now We Are Six is a heart-warming and funny introduction to children's poetry, offering the same sense of humour, imagination and whimsy that we've come to expect from his bestselling books about Winnie-the-Pooh, that Bear of Very Little Brain. ...Show more
$29.99
NZD
Category: Board & Cloth Books
A gorgeous slipcase containing two bestselling favourites from the stellar picture book partnership of Julia Donaldson and Lydia Monks, creators of the What the Ladybird Heard series - the perfect gift!Join in the unicorn fun in Sugarlump and the Unicorn, a magical adventure about a lonely rocking horse who longs to see the world. Then visit the circus and help the poor mermaid find her way back to the freedom of her ocean home in The Singing Mermaid. These two much-loved favourites are brought together in a beautiful slipcase edition, making Sugarlump and the Unicorn and The Singing Mermaid Board Book Slipcase the perfect gift for young unicorn and mermaid fans! ...Show more
$25.00
NZD
Category: Book and Toy Boxed Sets | Series: That's Not My... Ser.
This charming gift set includes That's not my dinosaur... and an adorable dinosaur soft toy. There are five dinosaurs to meet in the book, with rough horns, bumpy teeth and fuzzy tails, and children can cuddle the plush dinosaur as they listen to the book being read. A full-spec edition of a bestselling 'That's not my...' book and a high-quality plush toy, packaged together in an attractive, sturdy gift box, makes this an ideal present for any little child. Part of a collection of book and toy gift sets that include That's not my Unicorn, Meerkat, Penguin, Owl, Snowman and Reindeer. Part of an internationally bestselling series, which includes over fifty titles and has sold over 5 million copies in the UK alone. ...Show more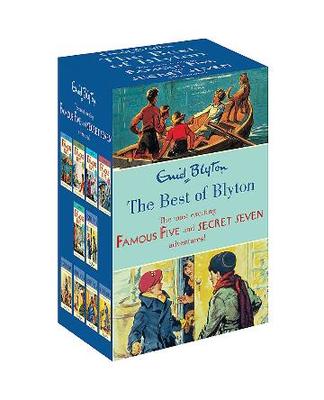 $69.99
NZD
Category: Boxed Sets
Celebrate Enid Blyton's most famous and well-loved characters, with this collection featuring the first 5 titles in each of the Famous Five and Secret Seven series. Titles include: Five on a Treasure Island Five Go Adventuring Again Five Run Away Together Five Go To Smuggler's Top Five Go Off in a Carav an The Secret Seven Secret Seven Adventure Well Done, Secret Seven Secret Seven on the Trail Go Ahead, Secret Seven. ...Show more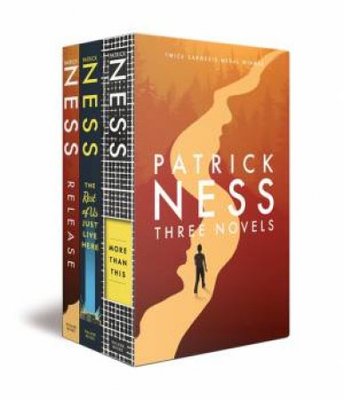 $54.99
NZD
Category: Boxed Sets
These three YA novels from the award-winning Patrick Ness daringly confront pressing questions of adolescence and adult life with vivid prose and gorgeously realised fictional worlds. For new readers and long-time fans, this is the definitive collection of the novels that made the name of a writer whom John Green has described as "insanely beautiful". Titles included are More Than This, The Rest Of Us Just Live Here, and Release. ...Show more
$21.99
NZD
Category: Adventure and Real Life Stories | Series: Out of the Hitler Time
This semi-autobiographical and unforgettable story, of a Jewish family fleeing from Germany before the start of the Second World War, now reissued with its original cover illustration in this very special edition. Michael Morpurgo called When Hitler Stole Pink Rabbit: "The most life-enhancing book you c ould ever wish to read." This internationally acclaimed story of one Jewish family's flight from Hitler's Germany has become a much-loved classic, and has been in print since its debut 45 years ago. Suppose your country began to change. Suppose that without your noticing, it became dangerous for some people to live in Germany any longer. Suppose you found, to your complete surprise, that your own father was one of those people. That is what happened to Anna in 1933. She was nine years old when it began, too busy to take much notice of political posters, but out of them glared the face of Adolf Hitler, the man who would soon change the whole of Europe - starting with her own small life. One day, Anna's father was missing. Then she herself and her brother Max were being rushed by their mother, in alarming secrecy, away from everything they knew - home and schoolmates and well-loved toys - right out of Germany... ...Show more
$64.99
NZD
Category: Boxed Sets | Series: Wings of Fire
The New York Times best-selling Wings of Fire series is more collectable than ever in this five-book paperback boxed set! A war has been raging between the dragon tribes of Pyrrhia for years. According to a prophecy, five dragonets will end the bloodshed and choose a new queen. But not every dragonet wa nts a destiny. And when Clay, Tsunami, Glory, Starflight, and Sunny discover the truth about their unusual, secret upbringing, they might choose freedom over fate and find a way to save their world in their own way. ...Show more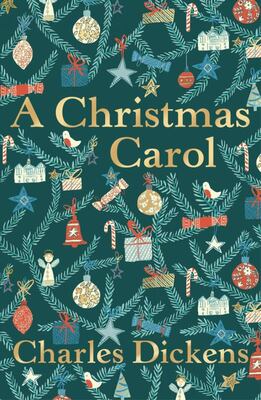 $18.99
NZD
Category: Gift Books and Classics | Series: Liberty Classics Ser.
The Handsome New Edition of the Classic Christmas Story with Brand-New Illustrations   Follow along with stingy Ebenezer Scrooge as he encounters the ghosts of Christmas Past, Present, and Future in this handsome new edition of the classic A Christmas Carol Charles Dickens's original novel is now acc ompanied by brand-new illustrations from artist ngel Dom nguez. Your child will be enthralled by beautiful, full-color pictures featuring animals as the famous Scrooge, Marley, Bob Cratchit, Tiny Tim, and more.   Begin a new Christmas tradition as you and your child dive into Victorian London in this stunning new edition of A Christmas Carol. ...Show more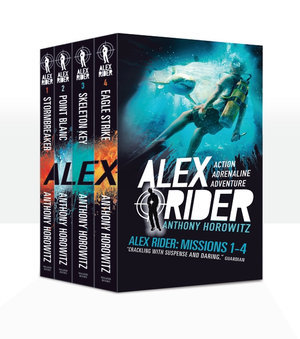 $54.99
NZD
Category: Boxed Sets
The first four adventures in Anthony Horowitz's bestselling series about fourteen-year-old MI6 super spy Alex Rider are collected here, from Alex's forcible drafting into MI6 to his confrontation with pop-star turned terrorist Damian Cray. Follow Alex across the world as he takes on spine-chilling villa ins and uncovers vast conspiracies, armed only with his wits and an arsenal of high-tech gadgets. Slipcase includes Stormbreaker, Point Blanc, Skeleton Key, and Eagle Strike.   ...Show more