$18.99
NZD
Category: Graphic (Junior) | Series: Dog Man
Dog Man and Petey face their biggest challenges yet in the tenth Dog Man book from worldwide bestselling author and illustrator Dav Pilkey.Dog Man is down on his luck, Petey confronts his not so purr-fect past, and Grampa is up to no good. The world is spinning out of control as new villains spill into town. Everything seems dark and full of despair. But hope is not lost. Can the incredible power of love save the day? Dav Pilkey's wildly popular Dog Man series appeals to readers of all ages and explores universally positive themes, including empathy, kindness, persistence, and the importance of doing good. ...Show more
$18.99
NZD
Category: Graphic (Junior) | Series: Dog Man
Has Dog Man finally found the purr-fect sidekick? Find out in the latest in the #1 New York Times bestselling series! Hot diggity dog! Dog Man, the newest hero from Dav Pilkey, the creator of Captain Underpants, is back -- and this time he's not alone. The heroic hound with a real nose for justice now h as a furry feline sidekick, and together they have a mystery to sniff out! When a new kitty sitter arrives and a glamorous movie starlet goes missing, it's up to Dog Man and Cat Kid to save the day! Will these heroes stay hot on the trail, or will Petey the World's Most Evil Cat send them barking up the wrong tree? ...Show more
$18.99
NZD
Category: Graphic (Junior) | Series: Dog Man
New from the creator of Captain Underpants, it's Dog Man, the #1 New York Times bestselling, crime-biting canine who is part dog, part man, and ALL HERO George and Harold have created a new hero who digs into deception, claws after crooks, and rolls over robbers. When Greg the police dog and his cop com panion are injured on the job, a life-saving surgery changes the course of history, and Dog Man is born. With the head of a dog and the body of a human, this heroic hound has a real nose for justice. But can he resist the call of the wild to answer the call of duty? ...Show more
$17.99
NZD
Category: Graphic (Junior)
There's a new kid at Shipwreck Primary! But there's also something fishy about her. Can Finn the Shark and his buddies work out who she is, and could she possibly be the answer to their problems with Blake the bully? With Great White Shark teachers, treacherous undersea races and dangerous fishermen nea rby, it's never a dull moment in this School of Fish! An hilarious new underwater graphic novel. It will have you hooked!   ...Show more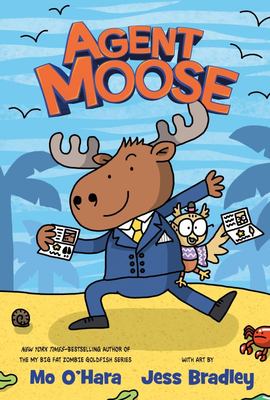 $22.99
NZD
Category: Graphic (Junior) | Series: Agent Moose
Agent Moose, the best (worst) secret agent in the Big Forest, and his slightly-more-intelligent sidekick Owlfred are on the case in this new full color graphic novel chapter book series from Mo O'Hara, author of My Big Fat Zombie Goldfish, illustrated by Jess Bradley   Something fishy is going on at the South Shore. Folks just disappear and are never seen again. But when Agent Moose learns that a key witness has gone missing, he and Owlfred ride to the rescue. Will they find the missing turtle before time runs out? ...Show more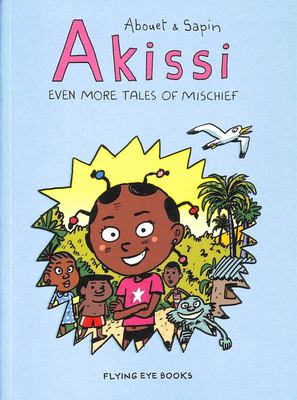 $32.99
NZD
Category: Graphic (Junior)
Our favorite troublemaker is back in this graphic novel collection of wild childhood adventures set on the Ivory Coast by award-winning author Marguerite Abouet (Aya of Yop City) and artist Mathieu Sapin.   With the first volume selected as a Kirkus Reviews Best Book of 2018, Akissi is back for round three with more stories of silliness and chaos with her plucky crew of neighborhood kids--there's never a dull moment when she's around ...Show more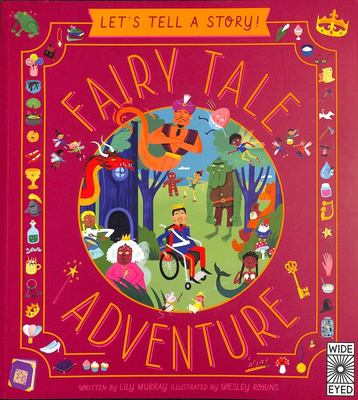 $18.99
NZD
Category: Graphic (Junior) | Series: Let's Tell a Story
A choose-your-own-story book for readers aged 5+. Look at each page and choose things to add to the story. Packed full of colourful characters from the stories that kids know and love, this fun book will put kids in charge of their very own fairy tale-themed adventure.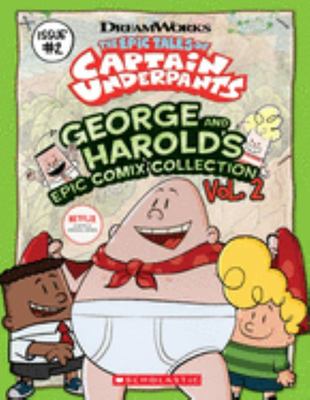 $16.99
NZD
Category: Graphic (Junior) | Series: Captain Underpants
The second collection of Captain Underpants TV Comics, George Beard and Harold Hutchins, are back with original new comic adventures starring the world-famous Waistband Warrior, Captain Underpants! This second collection features even more of George and Harolds hilarious comix from the first three seas ons of the TV showover 200 pages of comics in total! Each epic adventure features a brand-new villain from the hit Netflix TV series. ...Show more
$22.99
NZD
Category: Graphic (Junior)
When Kai grows tired of her bookish mum not being adventurous enough for a Brownstone, she decides to seek out the mischievous and rebellious Monkey King. Will he bring her the adventure she craves, or will he cause her more trouble than he's worth? Read the latest story from the mythical Brownstone's f amily vault where we venture to China and learn about the story of the Monkey King, fight dangerous beasts, taste powerful peaches and see that maybe ... our heroes aren't always what they're cracked up to be. ...Show more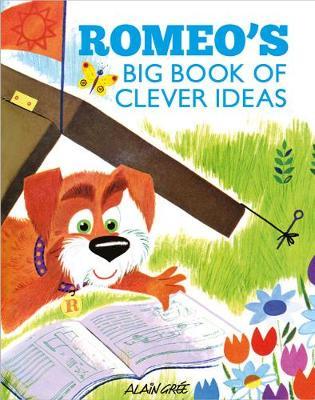 $18.99
NZD
Category: Graphic (Junior)
Romeo the dog is a much-loved character created by Alain Grée in the 1960s. Always meaning well but sometimes a little bit clumsy and accident-prone, Romeo finds himself on a variety of adventures all of which have a happy ending!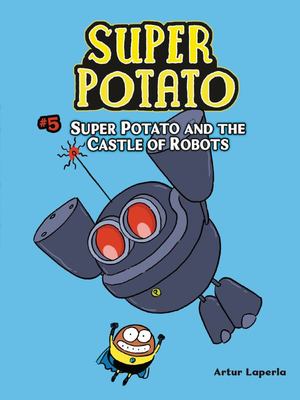 $18.99
NZD
Category: Graphic (Junior) | Series: Super Potato
Professor Bolt's robot threatens to destroy a local mall. Good thing everyone's favorite spud superhero is there to stop him But, not all is well. When Super Potato goes looking for the sinister inventor, he finds the ultimate enemy . . . Potatech, his own robotic double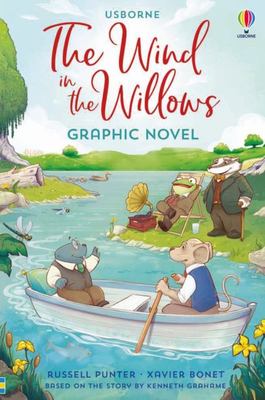 $19.99
NZD
Category: Graphic (Junior) | Series: Usborne Graphic Novels
When Mole pops his head out of the ground one fine, spring morning, his friend Rat introduces him to the world of the riverbank and its most famous resident, the exuberant Mr. Toad. Mole soon finds himself caught up in Toad's mischievous exploits, culminating in a battle for Toad Hall itself. A faithful adaptation of Kenneth Graeme's timeless tale, complete with a map and background information. Xavier Bonet's charming, detailed illustrations bring the story to life. The picture strip format provides an ideal introduction to the story for young and reluctant readers. ...Show more