$15.99
NZD
Category: Human Body | Series: DK Find Out!
From gooey gastric juices to our amazing brains, and everything in the human body in between, this book will give kids the knowledge they want about how our bodies work. DK findout! Human Body introduces kids to the complex system that is our body, from head to toe. Nerves and organs, spines and skulls, plus all the gooey stuff that fascinates kids like digestion, waste and smelly business are discussed with text and images appropriate for kids 6 to 9 years old. Series Overview: The DK findout! series helps kids ages 6-9 become experts on their favorite subjects--from dinosaurs to Ancient Rome to computer coding. Each book focuses on a specific topic and makes learning fun through amazing images, stimulating quizzes, and cutting-edge information kids are eager to know. ...Show more
$27.99
NZD
Category: Human Body
With specially written text for younger readers, step inside the museum to explore the incredible human body. Welcome to Anatomicum. This museum is open all hours. It will take you on an incredible journey right around the human body, from the intricate workings of the brain to the tiny muscles used t o show emotion. Have you ever wondered how each life starts with just one cell, or how many blood cells there are in your body? Then this is the book for you. Anatomicum Junior is a reduced age range follow-on from the original Anatomicum. The text is carefully simplified to make it appealing to younger readers, while retaining the dynamic style and fascinating information of the original. ...Show more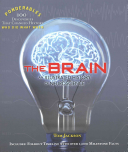 $34.99
NZD
Category: Human Body | Series: Ponderables Ser.
Here is the essential guide to the human brain, an authoritative reference book and timeline that examines the three pounds of matter inside our heads that does all our thinking for us. With 100 billion nerve cells joined by thousands more to every corner of the body, the brain is wired together with 10 0 trillion connections. That makes each and every human brain a contender for the most complex system in the universe, endowing us with an intellect that far outstrips any other creature. However, one difficult question remains: Are we intelligent enough to understand our own brains? Follow the journey as history's greatest brains, including Avicennia, Charles Darwin and Paul Broca, try to figure it out by linking structure to function. How does the brain control the body, make sense of our surroundings, and allow us to understand, empathize with, and love other people -- and their brains? And how does it create that most mysterious feature of the universe, our consciousness? ...Show more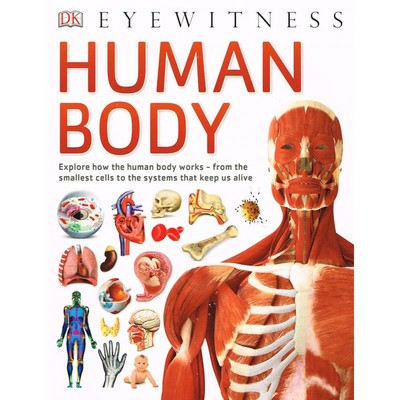 $15.99
NZD
Category: Human Body
Find out how much blood your heart pumps every day. See inside your ears and nose, and learn how they work. Discover how many muscles you use when you smile. What will you Eyewitness next? Visually stunning and packed full of facts, DK Eyewitness books are perfect for school projects and home learning. ...Show more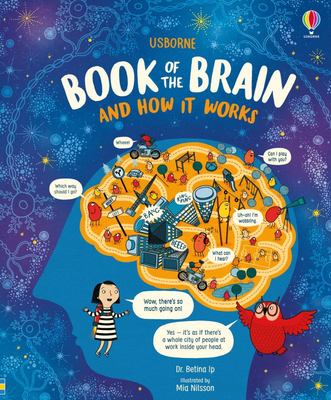 $29.99
NZD
Category: Human Body
This visually astonishing story takes children on a journey into and through the brain. Simple but beautifully illustrated metaphors explain the different jobs that our brains do, and how they use brain cells to accomplish them. From the senses to sleep, memories to making decisions, this book brings th e wonder of brains and brain science to life. Conceived, written and designed by Dr Betina Ip, a pracitising neuroscientist who is also an artist, and a parent of two young children. Combines anatomical illustrations with metaphorical representations of brain at work. An information book that has the look and feel of a picture book. ...Show more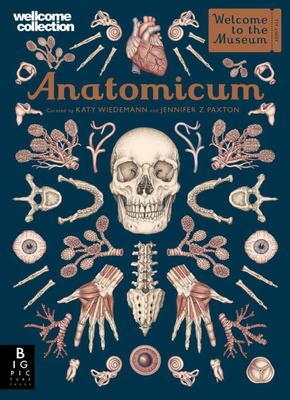 $49.99
NZD
Category: Human Body | Series: Welcome To The Museum
Welcome to the museum that is always open to explore... Step inside the pages of this beautiful book to uncover the mysteries of anatomy, expertly curated to give you the experience of a museum exhibition from the comfort of your ow n home. The 2019 offering from Big Picture Press's W elcome to the Muse um series, Anatomicum guides readers through the organs and systems of the human body, from the muscles w e use to show emotion, to the delicate w orkings of the brain. W ith sumptuous artw ork by Katy W iedemann and expert text by anatomy professor Dr Jennifer Z Paxton, this encyclopaedic tome is a feast of anatomical know ledge. ...Show more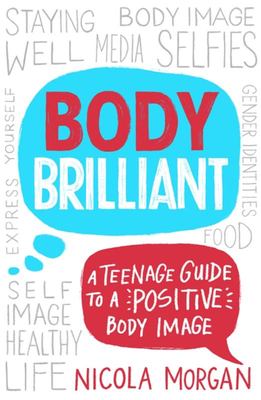 $19.99
NZD
Category: Human Body
Written by teenage expert, Nicola Morgan, 'Body Brilliant' will help teenagers to develop or retain a positive body image. We're all bombarded with information and images - through the media and our peers - about being too big, too small, being cool, being popular or having the 'right' kind of clothes. This book addresses the body issues that nearly everyone worries about at some point in their lives and gives practical and mindful solutions to work through worries, using real-life examples, quotes and anecdotes from young adults interviewed especially for this book. 'Body Brilliant' explores psychological pressures that make us see our bodies in certain ways, positively or negatively, as well as considering how adolescent body changes, gender identity and gender expectations, sexuality and sexual orientation affect self-image, and looks at issues such as body dysmorphia and eating disorders. 'Body Brilliant' also encourages you to think about how you view differences in others and understand that variety is a brilliant thing. And that being yourself is much better than being just like everyone else. Learn to celebrate the differences that make every body brilliant! ...Show more
$22.99
NZD
Category: Human Body | Series: Lift the Flap
Discover what really happens inside you, from breathing and eating to thinking and growing. Packed with fascinating facts, this is a perfect introduction to the amazing machine that is the human body. Part of a collectable series full of science and engineering marvels, including Engineering, and the Pe riodic Table. With beautiful full-colour illustrations, fascinating details to discover on every page and over 80 flaps to lift. Written in consultation with a practising doctor. ...Show more
$29.99
NZD
Category: Human Body
Everything children really want to know about sexuality and bodies - and aren't afraid to ask. This book collects questions asked by boys and girls and answers them directly: the questions are real, the answers honest and the images funny. How much sex education do children need? As much as they ask fo r, say the experts. And exactly what do children want to know? Ask them! This book collects real questions asked by children in classes about the human body, love, and sexuality. The answers are both direct and warmhearted, giving children the information they really want to know in a form they can relate to. This is a book for both boys and girls that is relevant to today's conversations about sexuality. It brings humour and lightness to help families comfortably approach this topic that many find awkward. ...Show more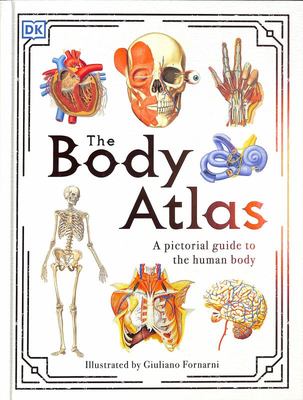 $37.00
NZD
Category: Human Body
The Body Atlas takes you on a head-to-toe tour through your own anatomy. How well do you know your own body? Do you know what happens under your skin? Where exactly is your stomach? What does your liver do? How can ears help your balance? The Body Atlas answers all these questions and many more. This unique visual guide reveals the innermost workings of the human body. It approaches a body as if it were a map, divided into "continents" (parts of the body) and "countries" (organs). You can examine your body region by region--for example, the head and neck or the upper torso. These regions enclose vital structures, such as the brain, lungs, and heart, just as continents contain countries. Body systems, such as the circulatory system (blood) and nervous system, link the body regions just like mountains and rivers run across countries.   The detailed illustrations carefully pull back the layers of the body so you can see inside the hidden interior. All bones, muscles, and organs are clearly labeled with scientific and common names; and there are photos of parts you wouldn't normally be able to see, such as your vocal cords. Now celebrating its 25th anniversary, this book has been refreshed for a new generation of budding biologists and future doctors. ...Show more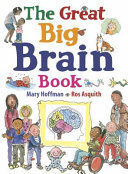 $18.99
NZD
Category: Human Body
The Great Big Brain Book introduces children to what the human brain is all about. Each spread features humorous, bright and engaging artwork, accompanied by accessible yet informative text on the human brain. Get ready to uncover everything you ever wanted to know about the human brain. Your brain i s absolutely amazing! They are responsible for absolutely every single thing we do. Every time we breathe, or walk or talk or eat, it's all because of our brilliant brains! When we feel happy or sad, when we drop something, when we run or draw - none of this would be possible without our fantastic brains. Find out how our brains work, how they control the rest of the body and how they change over time. From how they create our memories, to how they help us learn new things and what happens to them when we are asleep, great ready to uncover lots of fascinating facts about the brain.  And don't forget to look out for the friendly cat on every page, helping us learn all about our wonderful brains! ...Show more
$22.99
NZD
Category: Book and Toy Boxed Sets | Series: Usborne Book and Jigsaw
This delightful pack contains a colourful, labelled 100-piece jigsaw of the human body for children to assemble. It also includes a 24-page, highly visual book that introduces and explains the various systems and functions of different parts of the body in more detail. Richly detailed jigsaw and book ma kes a fantastic, informative present. Kids can have hours of fun piecing together the puzzle, and seeing the amazing inner workings and functions of our bodies. Usborne My First Body Book is full of fascinating facts and information, and provides a great introduction to human biology for kids. ...Show more