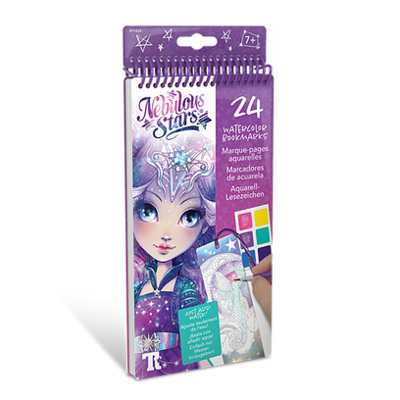 $16.99
NZD
Category: Kits
Never lose your page again with these creative do-it-yourself watercolour bookmarks. 24 paint-on bookmarks 6 paint colors on every page! Paintbrush Cotton thread Color instructions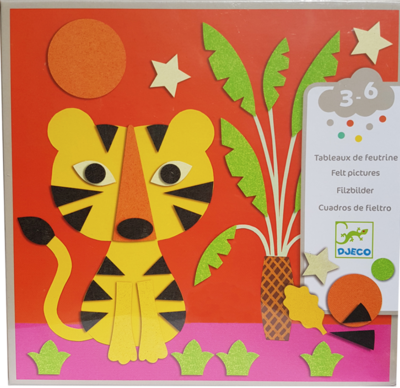 $28.99
NZD
Category: Kits
Felt is great for tactile exploration and the fabric in this beautiful set has a fuzzy thickness that makes it easy for little fingers to manipulate and is comforting to touch.Stick the features on the four animal pictures provided for a beautiful, tactile work of art. A wonderful project that delivers a real sense of satisfaction!Develops:• Creativity and self-expression• Attention to detail• Shape and pattern recognition• Fine motor control and manipulation• Eye-hand coordination• Cognitive abilities• Patience and focus• Mindfulness learning• Confidence and self-esteem Comes with an instruction booklet that provides detailed step-by-step guidance from start to finish. ...Show more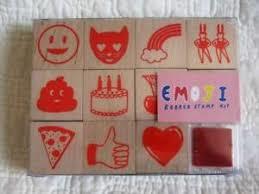 $46.99
NZD
Category: Kits
Cavemen developed pictographs to communicate, but it took us a millennia to arrive at the happy face emoji. This set of 11 stamps embraces our common language and gives you a neon pink ink pad to stamp it!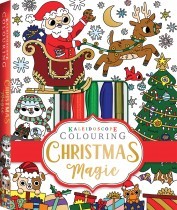 $22.99
NZD
Category: Christmas Activities
The Kaleidoscope Colouring: Christmas Magic kit is an enchanting visual experience for all ages! Budding artists can bring their Christmas daydreams to life with the beautiful markers and sparkly glitter glue included in this kit. Inside, they'll find over 30 adorably festive images to colour, plus six cute gift tags to press-out and colour in! • 4 marker pens • 1 glitter glue • 6 press-out gift tags ...Show more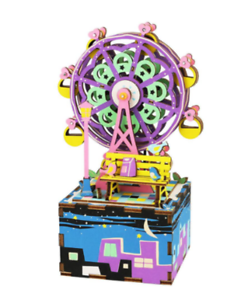 $20.99
NZD
$34.99
(40% off)
Category: Kits
DIY Music Box-Ferris Wheel FUN & EXCITING: With this 3D Wooden Puzzle you can enjoy long interactive hours of fun play with family and friends. Plays " Castle in the Sky"...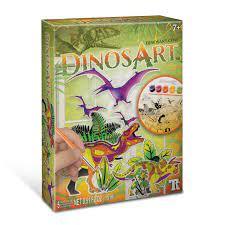 $22.99
NZD
Category: Kits
This set includes: 9 ready-to-paint clingers 5 colours of glass paint Paintbrush 3 suction cups Cord Colouring instructions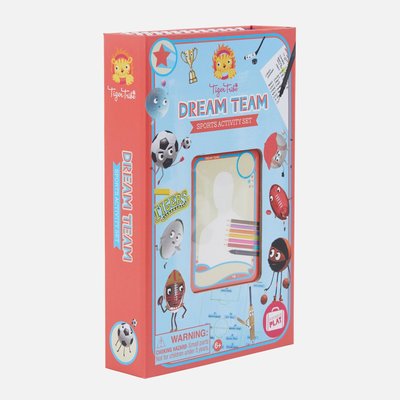 $29.99
NZD
Category: Kits
The ultimate gift for sports-mad kids, Dream Team is an all-in-one activity set packed full of engaging activities. Great for solo or interactive social play, Dream Team encourages reading, writing, drawing and design skills through fun sports focused activities.   Children can choose their favourite sport to create their own dream team of ultimate players and then whip up imaginative player trading cards. With 35 different activities including designing commemorative balls and logos, writing game commentaries and club anthems and compiling stats and team lists, there are hours of fun packed in this compact little set.   Unplugged, screen-free play opportunity Includes 36 page activity book, 25 blank player trading cards, 6 double-ended colour pencils (12 colours), 1 duo pen Packaged neatly into a handy storage box for easy portable play Sturdy, compact magnetic-sealed storage box is 14cm x 21cm Great for gifting Suitable ages 6+ ...Show more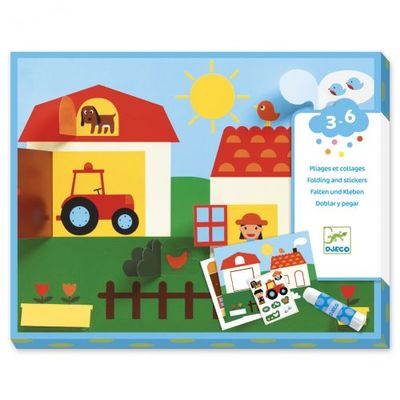 $29.99
NZD
Category: Kits
Lift-the-flap activities have always been wildly popular with babies and toddlers - and it's not hard to see why! The opening/shutting of flaps hides and reveals objects and adds an element of surprise to simple, static pictures; providing a multi-sensory experience that is interactive and imaginative f or our curious learners! In this wonderful collage workshop, little tots as young as three get to recreate this form of art that they already know and love so much with detailed guidance: Simply fold and paste the flaps onto the picture scenes provided; and then decide what to hide where with the stickers on hand! A brilliant sensory exploration activity that fuels discovery, communicative skills, and budding imaginations! Develops: • Creativity and self-expression • Attention to detail • Non-verbal communication • Fine motor control and manipulation • Eye-hand coordination • Sensory exploration • Cognitive abilities • Patience and focus • Confidence and self-esteem A wonderful papercraft project that imparts the basic techniques of creating your one lift-the-flap pictures, and inspires future projects. Comes with an instruction booklet that provides detailed step-by-step guidance from start to finish. ...Show more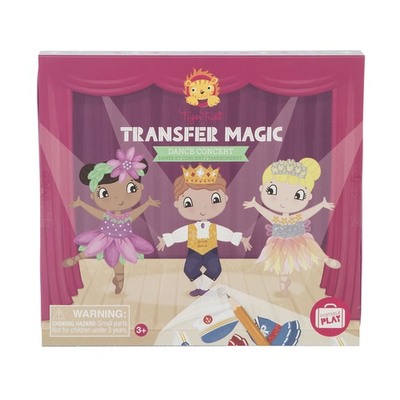 $14.99
NZD
Category: Kits
Transfer Magic is a super easy crafting activity that you can take anywhere, because there is no mess. Simply select a transfer sheet, remove the backing paper, position the selected image, face down on the background card and rub it using the pencil included. Dance Concert - it's backstage at the e nd of year performance and you are the costume designer. You get to choose all the beautiful outfits for your little dancers. Tutus and tiaras, sailor suits and captain's hats, or any combination you like. Each character is just a simple scribble away. Everything comes neatly packed in a self-contained, slide out box. Designed for easy portable play, the Transfer Magic packs are a must-have item for when mum and dad need some time out at the cafe. And perfect for keeping little hands busy when travelling. Each set contains: • 5 colour background cards • 4 sheets of colour transfers • 1 rubbing pencil Suitable for ages 3+ ...Show more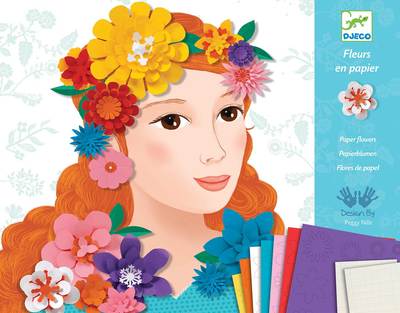 $39.99
NZD
Category: Kits
Decorate the beautifully illustrated girls with pre-cut press-out flowers. Lots of flowers already cut out in beautiful papers, ready to arrange the young ladies. A fun and creative activity. Includes 4 cards with illustrated girls, 10 flowers sheets, 1 sheet of stickers and instruction booklet. Designe d by Peggy Nille ...Show more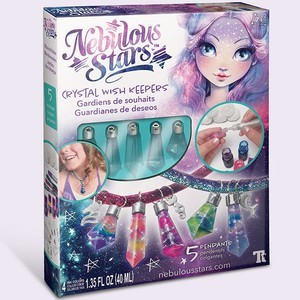 $33.99
NZD
Category: Kits
In a world where children can be affected by the chaos of modern life, this new line can allow them to reach a state of calm and relaxation. Turn a clear crystal-shaped pendant into a cute, tiny galaxy. Whisper your wishes inside it before wearing it as jewellery or using it as a key chain.