$25.99
NZD
Category: New Baby and Families | Series: Growing Hearts Ser.
From the author and illustrator of the bestselling In My Heart This oversized interactive book is a heartfelt look at the wonder and excitement of waiting . . . and waiting . . . and waiting for a new sibling to arrive. The charming protagonist is so eager to step into her role as a big sister that she 's starting early She sticks close to her mama so she can sing songs to her sibling-to-be (loudly, of course) and explain all the great things waiting in the outside world (cupcakes strawberries swimming ). Quaint line drawings and lovely patterns lend a breezy, lighthearted atmosphere to the story, and a variety of playful flaps add gentle humor, showing the new baby blissfully tucked away in its mama's belly. A joyful and celebratory ode to the growing family for any sister- or brother-to-be. The Growing Hearts series celebrates the milestones of a toddler's emotional development, from conquering fears and expressing feelings to welcoming a new sibling.Praise for Hello in There STARRED REVIEW "Roussey's whimsical, scraggly, illustrations are perfectly suited to the girl's excitement as the big day approaches." --Publishers Weekly, starred review "Thick and sturdy pages and flaps are made to withstand many eager perusals as big sisters and brothers everywhere gear up for their own big days." --Kirkus Reviews "This has charming possibilities for helping a youngster to envision (and get accustomed to) the impending sibling." --The Bulletin of the Center for Children's Books ...Show more
$15.99
NZD
Category: New Baby and Families
This charming story explores the jittery anticipation of a new baby in the family. The I'm Ready series is a collection of fun, bright board books illustrated by the talented Jedda Robaard. These gorgeous stories are handy explainers that the whole family will love. The I'm Ready books celebrate the e xciting milestones and events in your child's life. ...Show more
$14.99
NZD
Category: New Baby and Families | Series: My New Baby Ser.
When you're small, waiting for anything can seem to take a lifetime, especially when it's a baby There is so much to sort out for the new arrival - clothes, toys and a place to sleep. A new addition to any family is exciting, but the experience can also be worrying and confusing for siblings. Coping wit h the new situations and emotions that arise can be very challenging. This series of four board books deals with the anticipation of waiting for the new baby, the excitement of the arrival itself, and the beginnings of the special relationship that develops between siblings. The simple conversational text and lively illustrations are carefully designed to encourage further dialogue between reader and child. ...Show more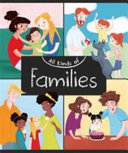 $23.99
NZD
Category: New Baby and Families | Series: All Kinds Of
There are all kinds of families. Families can be big or small and they can change over time. Some families live together and others live apart. They can have one or two or no mums or dads. In every family there are people who love each other. Who's in your family? This non-fiction picture book celebrate s the rich variety of families that exist in the world, and is illustrated throughout with beautiful artwork. ...Show more
$14.99
NZD
Category: New Baby and Families
When your grandmother can't remember your name it should be sad, but maybe it is just an opportunity to tell her more often how much you love her. Grandma Forgets is the heart-warming story of a family bound by love as they cope with their grandma's dementia. Over the years, the little girl has built up a treasure trove of memories of time spent with Grandma: sausages for Sunday lunch, driving in her sky-blue car to the beach, climbing her apple trees while she baked a delicious apple pie, and her comforting hugs during wild storms. But now, Grandma can't remember those memories. She makes up new rules for old games and often hides Dad's keys. Sometimes Dad is sad because he has to hold onto the memories for both him and his mother now, but fortunately his daughter is only too happy to help him make new memories to share. This is a warm, hopeful story about a family who sometimes needs to remind their grandmother a little more often than they used to about how much they care. She might have trouble remembering any of their names but she will always know how much she is loved. ...Show more

$24.95
NZD
Category: New Baby and Families
And these are the things we find by the sea / My mummy, my mama, my brother, and me. With this gentle refrain, the debut picture book from celebrated author and playwright Natalie Meisner (Double Pregnant) reflects on her own two-mum, two-son family's early days growing up in Lockeport, Nova Scotia, Ca nada. Living by the sea offers myriad charms for the two young brothers in this poetic ode to beachcombing. When the fog disappears, the path to the beach beckons, with all the treasures it leaves behind: lobster traps, buoys, fused glass, urchins, a note in a bottle. But best of all is all the neighbours they meet along the way. An unforgettable instant classic for families of all shapes and sizes. Featuring glorious watercolours by Mathilde Cinq-Mars, which capture the warmth and magic of time spent with family by the sea. ...Show more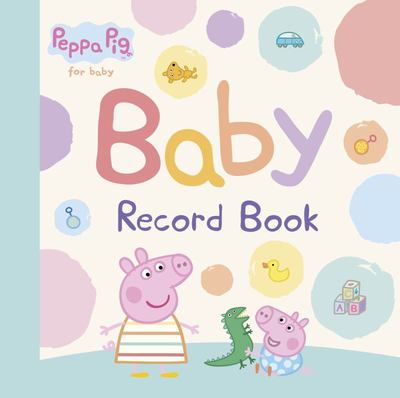 $29.99
NZD
Category: New Baby and Families | Series: Peppa Pig Ser.
Parents can record every precious moment in the first year of their baby's life in this fun Peppa Pig baby book. With space for personal details, family information, milestones and other key events, as well as photos, hand and footprints and even an envelope for important keepsakes.

$15.99
NZD
Category: New Baby and Families | Series: Pirate Pete
Pirate Pete: I'm a New Big Brother is part of Ladybird's successful Pirate Pete and Princess Polly early learning toddler range - introducing children to key milestones in a fun and reassuring way. This interactive Ladybird sound book is the perfect big brother gift that describes what happens before Mu mmy and Daddy bring home the new baby, and the excitement and fun of having a new sibling. The simple text and colourful illustrations will help little ones understand what happens when a new baby joins the family and how lovely it is to be a big brother. Pressing the sound button each time to hear the baby giggle is also a great way to encourage young children to help out and play with the new baby, and reward their good behaviour. Other titles in the series include Pirate Pete's Potty, Princess Polly's Potty, and Pirate Pete and Princess Polly: Please and Thank You. ...Show more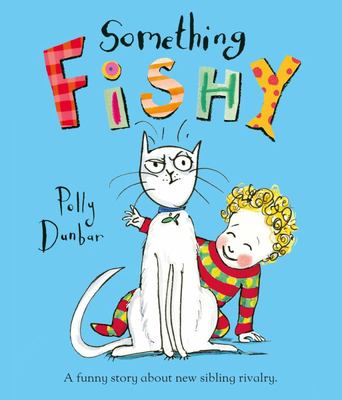 $17.99
NZD
Category: Picture Books
Like all cats, this cat absolutely loves fish. But what do you do when your owners start acting strangely? They don't seem to understand the importance of fish any more. They are too busy buying tiny clothes, gathering colorful toys, and redecorating in pastel colors. And one owner in particular seems t o be getting a lot . . . bigger. Something Fishy is a very funny family story from the award-winning Polly Dunbar. The adorable cat's journey from jealousy and anxiety to love and acceptance will appeal to any child with a new brother or sister on the way ...Show more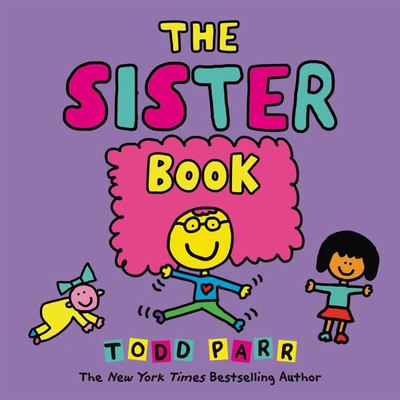 $21.99
NZD
Category: New Baby and Families
Bestselling and beloved creator Todd Parr brings his trademark wit and wisdom to this celebration of all different kinds of sisters   Some sisters are big. Some sisters are little.Some sisters want to be scientists. Some sister want to be mermaids.All sisters are a special part of your family   Fo llowing up on his family classics The Mommy Book, The Daddy Book, The Grandma Book, and The Grandpa Book, Todd Parr turns to siblings With his trademark childlike art, Todd celebrates all different kinds of sisters. Whether they are older or younger, enjoy helping in the kitchen or the garage, live with you or live far away, sisters are always a specia part of your family. This sibling celebration is perfect for sisters of all ages, and for older girls and boys who are expecting a new little one. ...Show more
$12.99
NZD
Category: New Baby and Families | Series: Big Steps
The Big Steps series is designed to help little ones cope with everyday experiences in their little lives. In We're Having a Baby, Nancy is going to be a big sister. Her family help her prepare for the new baby. See Grandma and Grandpa come to look after her when Mummy and Daddy go to hospital, then wat ch as she welcomes her new brother home in this sweet and very practical novelty book with flaps and mechanisms. Each page has really helpful tips for parents and carers that are endorsed by leading Early Years Consultant, Dr Amanda Gummer. With delightful illustrations from Marion Cocklico, We're Having a Baby is the perfect story book to share and reassure every little person about to have a sibling.Discover more tips for big steps with I'm Starting Nursery, I'm Not Sleepy and No More Nappies ...Show more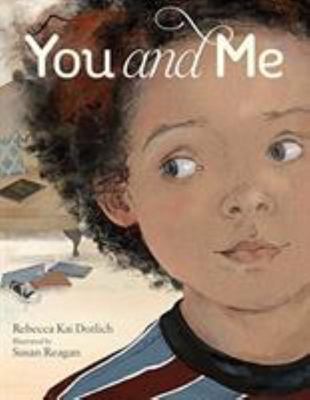 You and Me
by Rebecca Kai Dotlich
$19.99
NZD
Category: New Baby and Families
For older siblings, the introduction of a baby into the family can be a mixed blessing. There is someone new for everyone to dote on, but all of a sudden, everything special about the baby can make older children feel competitive. In this warmly illustrated board book, a poem perfectly encapsulates the balancing act of giving attention to both older and younger siblings, encouraging families to carve out ample "you and me" time for everyone ...Show more