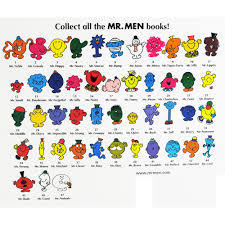 $4.99
NZD
Category: Paperback Picture Books
The Mr Men and Little Miss have been delighting children for generations with their charming and funny antics. Bold illustrations and funny stories make the Mr Men and Little Miss the perfect story time experience for children aged two and up. Have you met them all?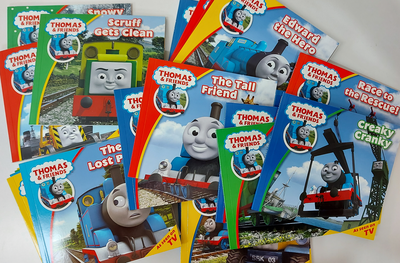 $4.99
NZD
Category: Paperback Picture Books
Short stories based on the popular Thomas and Friends TV series. If purchasing online we cannot guarantee which book you will get.
$19.99
NZD
Category: Paperback Picture Books
All of Jasper's dreams come true when he finds his very own 'puppy dog' to walk in Centenary Park. But Daisy the 'dog' isn't much of a walker — she tends to spend most of her day climbing gumtrees and dozing. If only someone would explain to Jasper that Daisy is a koala, NOT a dog! Just as Jasper's abou t to give up on his dream, he has a madcap idea of how Daisy can still join him on his daily walk, whether she's asleep or not. Lazy Daisy is a hilarious rhyming story that will have kids doubled over with laughter. ...Show more
$19.99
NZD
Category: Paperback Picture Books
A jealous big sister learns a very loving lesson in this warm and funny picture book about sibling rivalry, featuring charming text and nostalgic artwork.Caroline Crocodile is not thrilled with her baby brother. He drools. A lot. But all Mama Crocodile ever says is how GORGEOUS he is! And so Caroline ve ntures into a baby shop to swap out her brother. Unfortunately, the baby panda is a fussy eater, the giraffe is missing scales, and the piglet isn't green. Turns out, the best younger sibling around might just be her own yellow-eyed, sharp-clawed, drooling baby brother. ...Show more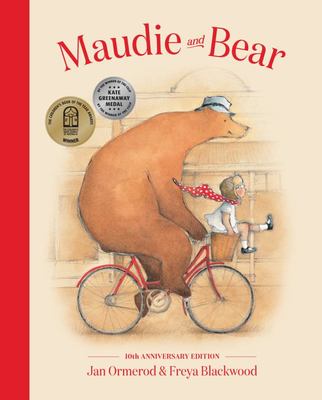 $19.99
NZD
Category: Paperback Picture Books
Maudie tests love to its limits, and Bear passes the test every time. Maudie's world revolves around Maudie. Bear's world also revolves around Maudie—he is as patient and solid as a rock. Maudie is so confident of Bear's love that she makes demands, throws tantrums, lays down rules and lets Bear do all the work, knowing he will love her unconditionally. And he does … right to the end. ...Show more

Duck
by Holmes, Janet A.
$19.99
NZD
Category: Paperback Picture Books
Duck is where the heart is ... A little boy believes his woollen toy duck is utterly dependent on him, but when Duck goes missing, the boy realises he is just as dependent on Duck for his happiness. This is a delicately simple story about togetherness, loss and love.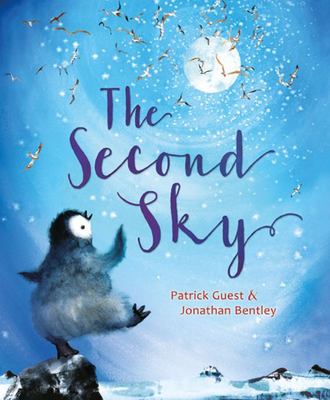 $19.99
NZD
Category: Paperback Picture Books
The first thing Gilbert sees when he hatches from his egg is the sky. It is love at first sight and from that moment on Gilbert longs to fly like other birds.  But Penguins don't fly, they waddle, and so begins Gilbert's quest to find his place in the world.  Great things happen when you reach for t he sky.  ...Show more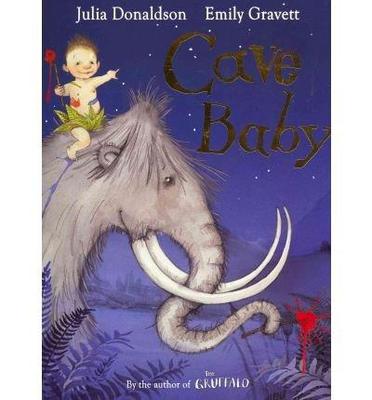 Cave Baby
by Julia Donaldson
$17.99
NZD
Category: Paperback Picture Books
A hairy mammoth takes a cheeky little baby on a thrilling ride through a moonlit landscape populated by a sabre-toothed tiger, a leaping hare, a laughing hyena, and even, just maybe, by a big brown bear. But where are they going? And what has it to do with the baby's scribblings on the cave wall? Creat ed by the critically acclaimed author Julia Donaldson, and Kate Greenaway medal winner Emily Gravett, Cave Baby is a future classic picture book. ...Show more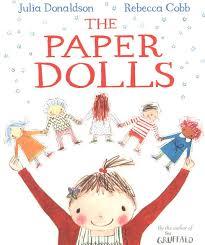 $17.99
NZD
Category: Paperback Picture Books
A string of paper dolls go on a fantastical adventure through the house and out into the garden. They soon escape the clutches of the toy dinosaur and the snapping jaws of the oven-glove crocodile, but then a very real pair of scissors threatens.
$19.99
NZD
Category: Paperback Picture Books
Two greedy squirrels learn to share in the third hilarious rhyming adventure from the bestselling creators of THE LION INSIDE - now in a chunky board book! Greedy squirrels Cyril and Bruce both have their sights on a very special prize: THE VERY LAST NUT OF THE SEASON! As the nut bounces crazily though the forest, the squirrels race after it, between the trees, over boulders, down the river and - ARGH! - right to the edge of a waterfall! Working together might be the only way to save themselves now ... A laugh-out-loud tale about friendship and sharing from the bestselling creators of THE LION INSIDE and THE KOALA WHO COULD. Perfect for competitive friends and sibling rivals! Praise for THE LION INSIDE: 'A heartfelt message, delightfully conveyed' Parents in Touch 'A delight to read over and over again' WRD 'Captivating' Books for Keeps 'Will easily win over readers' The Book List 'Field is on top form, offering so many imaginative framings and irreverent characterizations that readers will feel carried along by his visual and comedic generosity.' Publishers Weekly 'Brilliant ... had me in hoots of laughter' The Bookbag ...Show more
$18.99
NZD
Category: Paperback Picture Books | Series: Simon
The little rabbit is loved by his family, even though whenever they ask him a question, he answers very rudely. In the morning his mother would say, 'Time to get up, my little rabbit ' He'd reply: 'Poo bum '. One day the little rabbit meets a hungry wolf. Will he learn his lesson once and for all?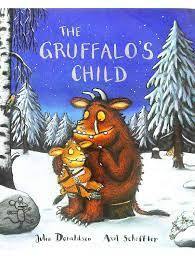 $17.99
NZD
Category: Paperback Picture Books
"The Gruffalo said that no gruffalo shouldEver set foot in the deep dark wood." But one wild and windy night the Gruffalo's child disobeys her father's warnings and ventures out into the snow. After all, the Big Bad Mouse doesn't really exist . . . does he? The Gruffalo's Child is the Number One best-se lling, much-loved sequel to the worldwide picture-book phenomenon that is The Gruffalo. Julia Donaldson's trademark rhyming text and Axel Scheffler's brilliant, characterful illustrations combine once more to ensure that the Gruffalo's Child has followed firmly in her father's footsteps and that her story is one that children will ask for again, and again... and again! This edition features the classic story with a stunning redesigned cover and beautiful finish, making it a must-have addition to the bookshelves of all Donaldson and Scheffler fans - big and small! Also available with redesigned covers are The Gruffalo, Room on the Broom, The Snail and the Whale, The Smartest Giant in Town, Monkey Puzzle, Charlie Cook's Favourite Book, and A Squash and a Squeeze.   ...Show more