$16.99
NZD
Category: Papercraft
Featuring brand new paper plane models, simple step-by-step folding instructions and a suite of futuristic designs inspired by next-generation planes and spaceplanes, this book is perfect for young and old fans of other Usborne paper planes books. Featuring new and improved paper plane models. Striking original artwork by Rodrigo Cordeiro and Andy Tudor. Simple, fail-safe, step-by-step folding instructions. ...Show more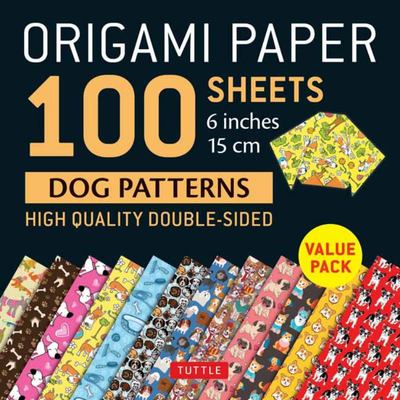 $9.99
NZD
Category: Papercraft
This pack contains 100 high-quality origami sheets printed with colorful and attractive Dog Designs.   These illustrations were chosen to enhance the creative work of origami artists and paper crafters. The pack contains 12 patterns unique to this pack, and all of the papers are printed in coordinati ng colors on the reverse to provide aesthetically pleasing combinations in origami models that show both the front and back of the papers.   A booklet in the pack provides instructions for: Crane Samurai Helmet Kimono Star Box Japanese Lantern Dog ...Show more
$24.99
NZD
Category: Papercraft | Series: Paper Planes
Each sheet of this bumper, tear-off pad can easily be folded into a brightly patterned paper plane. The cover folds out to reveal simple instructions for making each type of plane and flying tips are included at the back.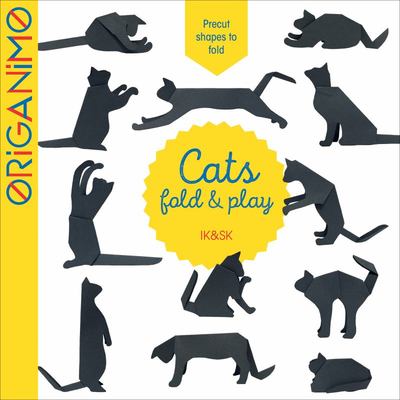 $23.00
NZD
Category: Papercraft | Series: Origanimo
Are you ready to Origanimo? With this beginner introduction to paper folding, create a merry band of black cats, each in a unique pose and ready to pounce on the included paper balls of yarn. Precut and creased kitties are ready to pop out and play in just a few folds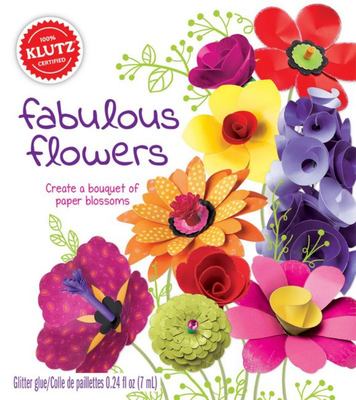 $24.99
NZD
Category: Papercraft | Series: Klutz
Beautiful blossoms don't require a green thumb when you make them from paper! Use the punch-out petals, wired stems, glitter glue and rhinestones to make 20 unique paper flowers from 8 fabulous designs: a daisy, zinnia, poppy, hibiscus, daffodil, cosmos, larkspur, or rose. Simply roll strips of paper ar ound the stem, glue the petals, and top everything off with another roll of paper to lock the pieces in place. Learn different cutting and folding techniques allow you to customize each flower to suit your style. The included shaping tool helps you curl and shape the paper to create realistic looking petals. Let your creativity bloom as you fill your space with beautiful bouquets that will never wilt! ...Show more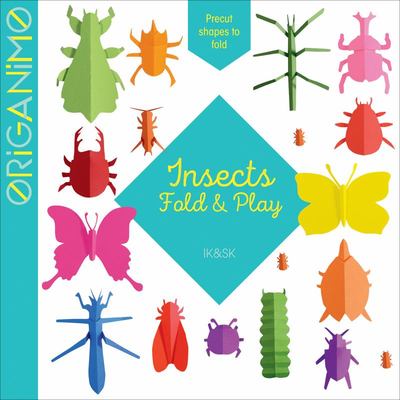 $23.00
NZD
Category: Papercraft
More than twenty multicolored insects are ready to crawl in just a few folds! Have fun recognizing and playing with them all. Pop out the pieces on each page and follow the instructions to create your perfect little paper friend. Each page features the name of the bug to help you identify them on your o utdoor adventures. ...Show more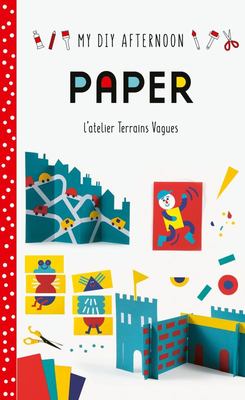 $21.99
NZD
Category: Papercraft | Series: My DIY Afternoon
Eight creative activities to create pop-up cards, a mix-and-match card game, an accordion and many other 100% paper creations.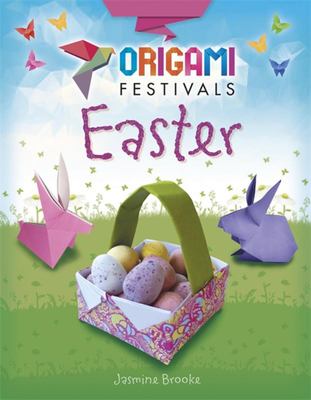 $24.99
NZD
Category: Papercraft | Series: Origami Festivals Ser.
This book explores the festival of Easter and the story behind it and features six simple origami projects for your own festive fun! The book shows how people around the world celebrate Easter both in church and at home. Attractively designed, its simple text and wonderful full-colour photos make this a n essential book for children celebrating or learning about the festival. The origami activities are accessible to all and are explained with step-by-step illustrations. Your fantastic creations can be used as decorations for the festival, for presents, to impress your teacher for a Easter school project or simply to wow your friends! The book is part of the Origami Festivals series, which bring religious festivals, including Divali, Easter, Christmas and Chinese New Year to life through origami art. Each festival is examined in detail, from its history to its significance today and the manner in which people worldwide celebrate it. Origami craft activities engage the reader in each festival and add a fun art and design element to the series. A religious and interactive craft series for children aged 9+. ...Show more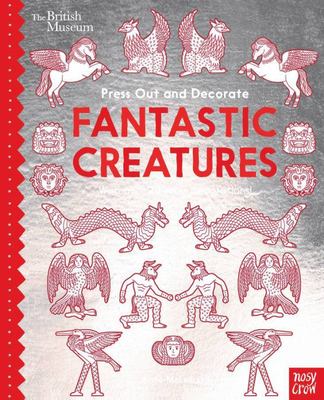 $19.99
NZD
Category: Papercraft | Series: Fun Origami for Children
12 step-by-step origami projects for children, including paper to make them with.   Suitable for children from age 5 and upward, Mari Ono's origami projects are the perfect introduction to paper-folding for kids. Fun Origami for Children: Flight starts with classic paper plane and glider projects to get children started, then moves on to fantastic super-jets, rockets, and a space shuttle. All the projects are fun to make as well as play with, and there is a section showing how to throw paper planes most effectively. There are amazing facts throughout, so children can learn while they craft. Each project has simple step-by-step instructions and clear photographs, as well as helpful arrows showing where to fold. There are skill ratings, so children can start with an easy project and then move on to something a bit more challenging until, eventually, they are easily impressing friends with their paper-folding skills. Specially designed pieces of origami paper are included with the book, so children can start crafting straight away. ...Show more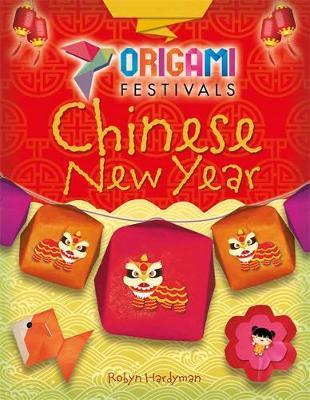 $24.99
NZD
Category: Papercraft | Series: Origami Festivals Ser.
This book explores the festival of Chinese New Year and the story behind it and features eight simple origami projects for your own festive fun! The book shows how people around the world celebrate Chinese New Year and what the Chinese calendar and the animals of the zodiac are. Attractively designed, i ts simple text and wonderful full-colour photos make this an essential book for children celebrating or learning about the festival. The origami activities are accessible to all and are explained with step-by-step illustrations. Your fantastic creations can be used as decorations for the festival, for presents, to impress your teacher for a Chinese New Year, or China, school project or simply to wow your friends! The book is part of the Origami Festivals series, which bring religious festivals, including Divali, Easter, Christmas and Chinese New Year to life through origami art. Each festival is examined in detail, from its history to its significance today and the manner in which people worldwide celebrate it. Origami craft activities engage the reader in each festival and add a fun art and design element to the series. A religious and interactive craft series for children aged 9+. ...Show more