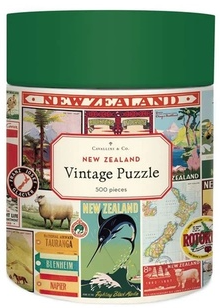 $49.99
NZD
Category: Puzzles over 300 pieces
Completed size: 35cm x 55cm Tube size 17cm x12cm 500 piece puzzle with retro NZ posters and travel images Comes well presented in tube conatiner - so nice you could use it a s a display item! Quality puzzles pieces held in reusable muslin bag Very nice as gift item Cavallini was first established in the historic Ferry Building in San Francisco in 1989. and has been producing the highest quality of gift and stationery products, drawing inspiration from the Cavallini archives. From 19th century anatomical charts to mid-century travel guides, from maps to botanical plates, the collection spans hundreds of years and preserves a vast variety of both everyday ephemera and rare, iconic images. ...Show more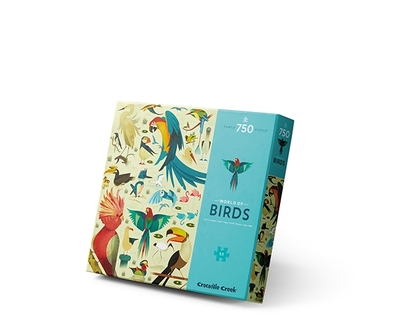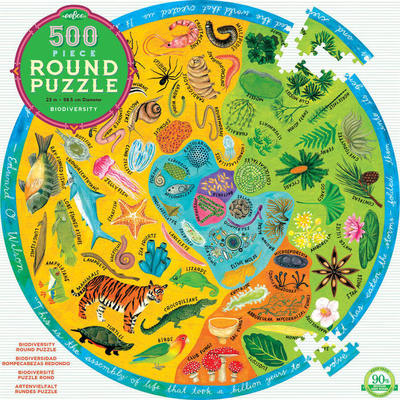 $49.99
NZD
Category: Puzzles over 300 pieces
Take on the extra challenge of a round puzzle! As you puzzle, learn the building blocks of biodiversity—the wide variety of organisms that make up all the life on our planet. Like a jigsaw puzzle, every organism is an integral part of a larger, vital whole. Try this puzzle and get the big picture!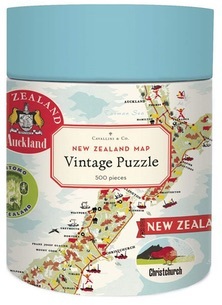 $49.99
NZD
Category: Puzzles over 300 pieces
Completed size: 35cm x 55cm Tube size 17cm x12cm 500 piece puzzle with a retro NZmap and  travel images Comes well presented in tube conatiner - so nice you could use it a s a display item! Quality puzzles pieces held in reusable muslin bag Very nice as gift item Cavallini was first established in the h istoric Ferry Building in San Francisco in 1989. and has been producing the highest quality of gift and stationery products, drawing inspiration from the Cavallini archives. From 19th century anatomical charts to mid-century travel guides, from maps to botanical plates, the collection spans hundreds of years and preserves a vast variety of both everyday ephemera and rare, iconic images. ...Show more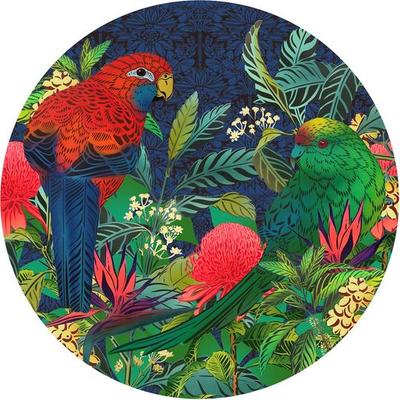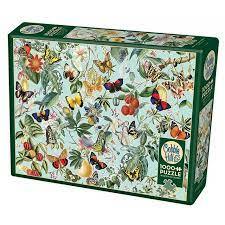 $36.99
NZD
Category: Puzzles over 300 pieces
Cobble Hill puzzles are crafted to museum-quality standards, using the finest inks and varnishes. They feature linen textured paper and premium grade blue board, and use 100% recycled chipboard. The pieces are random-shaped and so no two pieces are alike.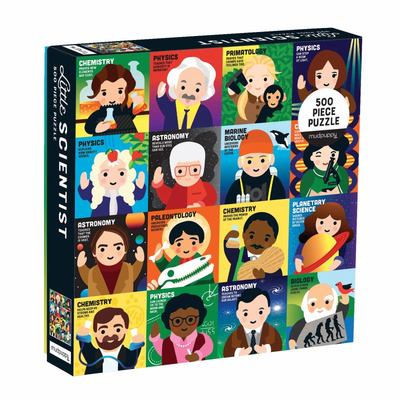 $35.99
NZD
Category: Puzzles over 300 pieces | Series: Little Scientist
Mudpuppy's Little Scientist 500 Piece Puzzle is comprised of colorfully illustrated portraits of real people who have made a historical impact on the world with regard to science, including Albert Einstein, Marie Curie, and George Washington Carver. Illustrations by Lydia Ortiz introduce children to the se important people in history with images that are fun for youngsters and also realistic. Mudpuppy puzzles are packaged in matte-finish sturdy boxes, perfect for gifting, reuse, and storage. -500 pieces -Complete puzzle: 20 x 20" -Box: 8 x 8 x 2" -Puzzle greyboard contains 90% recycled paper. Packaging contains 70% recycled paper. Printed with nontoxic inks. -Ages 8-99 ...Show more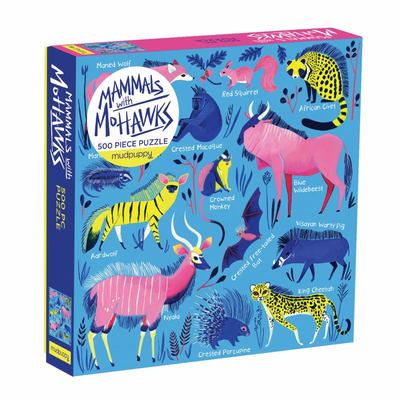 $35.99
NZD
Category: Puzzles over 300 pieces | Series: Mammals with Mohawks
Piece together Mammals with Mohawks 500 Piece Family Puzzle from Mudpuppy to reveal an assortment of wild animals that sport stylish mohawks! This colorful and informative illustration is a great family activity for adults and children to learn and enjoy together. Puzzle pieces come packaged in a sturdy and easy-to-wrap box, perfect for gifting, reuse, and storage. Age: 8 years and up Item Code: 36077 Approx puzzle dimensions: 51 x 51 cms Approx package dimensions: 20 x 20 x 5 cms Contents: 500-Piece puzzle Great family activity for adults and children to enjoy together Printed with nontoxic inks ...Show more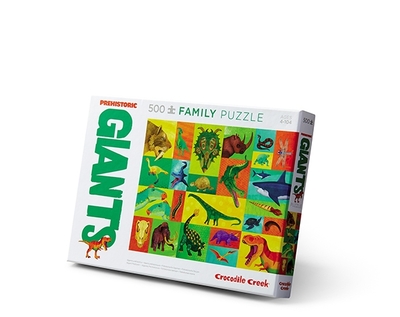 $30.99
NZD
Category: Puzzles over 300 pieces
Within the 500pc puzzle are 24 individual puzzles of varying piece counts that can be easily pre-sorted and engage children of different ages. 45cm x 61cm Ages 4 - 104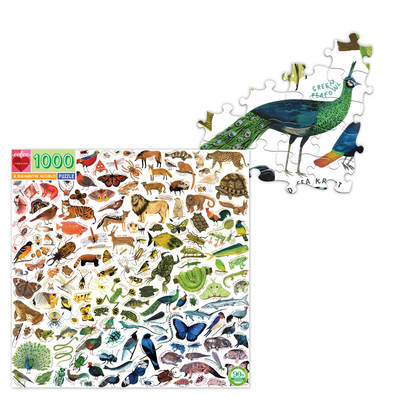 $49.99
NZD
Category: Puzzles over 300 pieces
Living things of every hueAre gathered here to challenge you:Mammals, insects, fish, and birds!This puzzle's worth a thousand words!As you puzzle, please considerThe wonder that is every critter!Puzzle your way through eeBoo's A Rainbow World 1000 Piece Puzzle. The variety of beautiful flora and fauna i n our world is truly astounding. Which of these fellow inhabitants of our Rainbow World is your favorite? Jigsaw puzzles are a great activity for the whole family to enjoy. Featuring art by Kelsey Oseid. ...Show more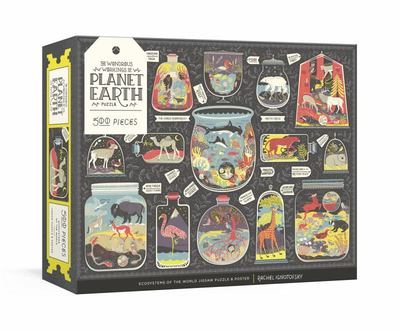 $36.99
NZD
Category: Puzzles over 300 pieces
From the New York Times bestselling author of Women in Science comes a colorful and informative 500-piece puzzle celebrating planet Earth and its stunning ecosystems--perfect for science lovers, students, gamers, and more.   The uniquely informative and charming art from Rachel Ignotofsky's book The W ondrous Workings of Planet Earth portrays our planet in this family-friendly 500-piece puzzle. As you piece the puzzle together, you'll tour our planet's incredible ecosystems large and small, from reefs, deserts, and rainforests to ponds, backyard gardens, and even a drop of water. A poster that features the puzzle design on the front is enclosed to reference while assembling the 18 x 24" puzzle. ...Show more