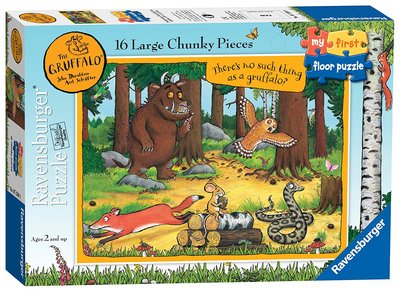 $22.99
NZD
Category: Puzzles under 100 pieces
The Gruffalo is one of the world's best-loved monsters. Since it was first published in 1999, the award-winning story of his encounter with the little brown mouse in the deep dark wood has continued to delight children and adults the world over. Created by Julia Donaldson and Axel Scheffler, the most su ccessful author/illustrator partnership in picture book publishing, The Gruffalo is a modern classic, and both mouse and monster have become stars of stage, screen, story-time and puzzle favourites. ...Show more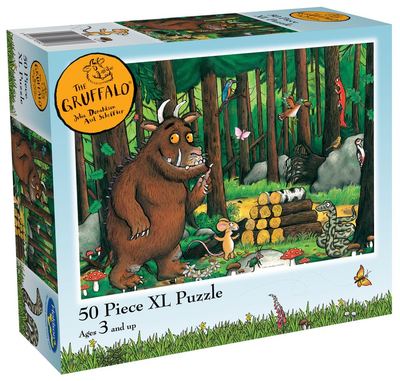 $22.99
NZD
Category: Puzzles under 100 pieces
Based on one of the worlds most loved monsters, this Gruffalo 50pc XL boxed puzzle collection from Holdson will keep your child entertained. Titles include: Why Fox Hello and Why Snake Hello. Each design sold separately. Collect both designs. Age 3+ years. Made in New Zealand by Holdson. Approximate puzzle dimension: 498mm x 343mm. Box size: 195mm x 165mm. ...Show more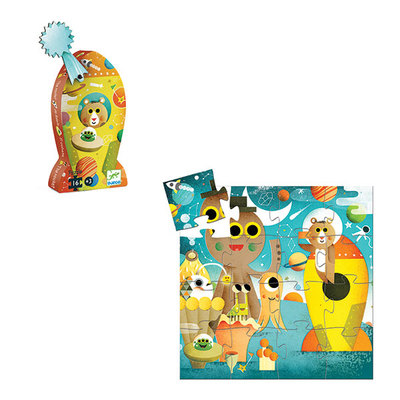 $21.99
NZD
Category: Puzzles under 100 pieces
This beautiful The Rocket puzzle from Djeco contains 16 pieces and comes in a cool, rocket shaped box with a pivoting star. The large sized pieces in this space themed puzzle are perfect for little puzzlers.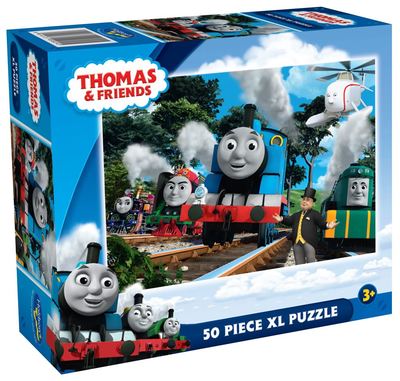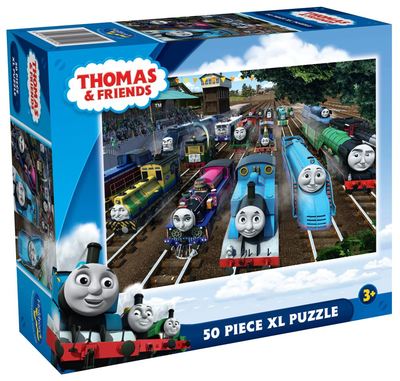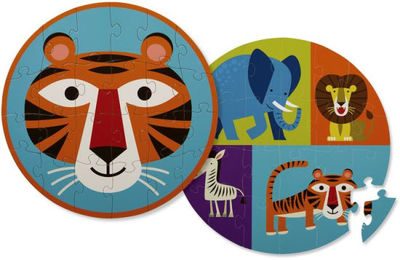 $19.99
NZD
Category: Puzzles under 100 pieces
Crocodile Creek 24 piece animal friends round and reversible puzzle! this fun, colourful puzzle features an animal face on one side, the other a Group of jungle animals! Features: It's like having two puzzles in one! Double your fun with these new two-sided circular animal puzzles. Featuring one a nimal on one side and a series of animals on the flip side! This new product fosters reasoning skills and problem solving abilities. Suitable for ages 3 & up ...Show more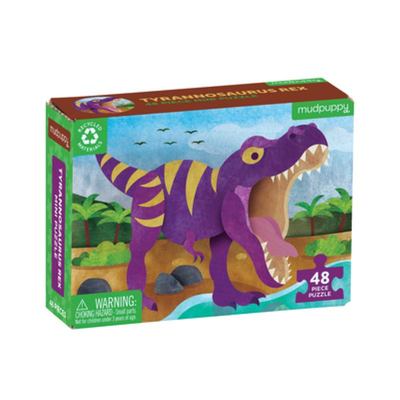 $11.99
NZD
Category: Puzzles under 100 pieces
The Dinosaur Mini Puzzle from Mudpuppy features a colorful image of a dinosaur. The 48 piece puzzle measures 8 x 5.75" so it's perfect for train or airline tray tables. A two-sided insert includes a larger image of the puzzle on one side and fun facts about the dinosaur on the other! Age: 4 years a nd up Item no: 36078 Approx assembled puzzle dimension: 20 x 14 cms Approx package dimensions: 11 x 8 x 3 cms Contents: 48-piece mini puzzle Feature fun facts about the dinosaur. Perfect for travel! ...Show more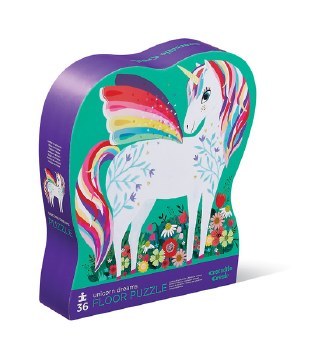 $35.99
NZD
Category: Puzzles under 100 pieces
A high-quality, 36 piece children's shaped jigsaw puzzle in a contoured box featuring a brightly coloured image of happy magical unicorns. When completed, the puzzle measures 50cm x 68cm.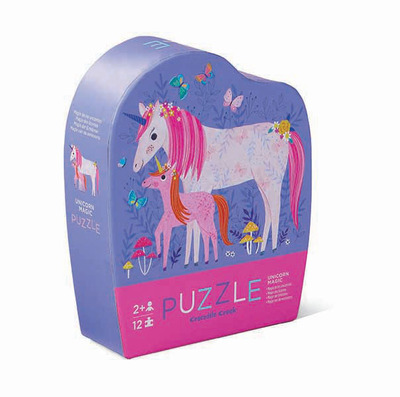 $16.99
NZD
Category: Puzzles under 100 pieces
This Mini Unicorn Puzzle is ideal for any unicorn lovers out there. Puzzles offer a great problem-solving challenge for any little one. They also allow a child to develop their perseverance and focus on a task. This is the perfect first puzzle for any toddler and, because of its size, it is great for home or travel. ...Show more
$21.99
NZD
Category: Puzzles under 100 pieces
Mudpuppy's Unicorn Magic Puzzle to Go features the adorable illustrations of unicorns. Packaged in a travel-friendly drawstring bag, puzzling on the go has never been so easy! The finished puzzle fits on an airline or train tray table. - 36 pieces, 12 x 9", 30.5 x 23cm - Ages 3+ - Silkscreened musl in bag package with drawstring, 6 x 7", 16.5 x 19cm - Postcard with puzzle art included inside - Puzzle fits on an airplane tray - Travel-friendly - The fabric bag is 100% cotton. Puzzle greyboard contains 90% recycled paper. Packaging contains 70% recycled paper. Printed with nontoxic inks. - All Mudpuppy products adhere to CPSIA, ASTM, and CE Safety Regulations ...Show more