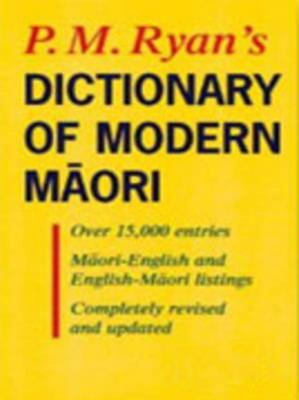 $21.00
NZD
Category: Te Reo
This completely revised and updated edition of the previously titled Revised Dictionary of Modern Maori contains over 15,000 concise entries divided into Maori-to-English and English-to-Maori sections and includes all the words most commonly used by fluent Maori speakers. Incorporated is an easy-to-use guide to the pronunciation of Maori and a section on Maori grammar. First published 1974; this 4th edition 1994. ...Show more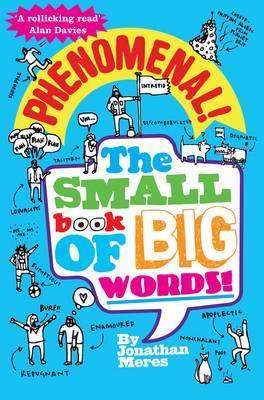 $19.99
NZD
Category: Reference
DISCOMBOBULATED Pronounced ~ dis-com-bob-u-lated. Means ~ thrown into confusion. As in ~ the lion is discombobulated by the skateboarding wildebeest. And ~ my parents are discombobulated when I suddenly start speaking Swedish.* A bit like ~ befuddled, bamboozled. Don't confuse with ~ anything. If you li ke this word, try ~ nincompoop. * This won't make any sense if you are actually Swedish. ...Show more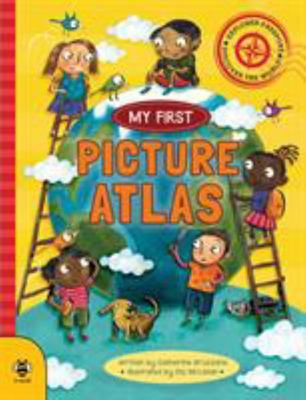 $17.99
NZD
Category: Activity Books | Series: My First Book Ser.
This simple atlas introduces the seven regions of the world using key geographical skills that every child should learn. From how to read beautifully illustrated maps to discovering what links each region and makes them different, the information collected here provides a basis from which all children c an learn to explore their world. ...Show more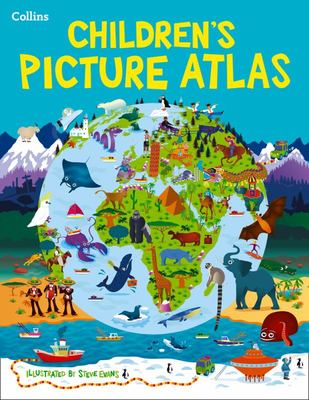 Picture Atlas
by Collins Maps Staff; Steve Evans (Illustrator)
$24.99
NZD
Category: Reference
The atlas opens with the continents, then presents a world view of countries before exploring deeper into each country and the exciting places to visit within each. The maps are clear, colorful and perfect for children to explore the world and let their imaginations run riot. This book is ideal for home or school and finding out more about the world while also helping to develop essential reading skills. ...Show more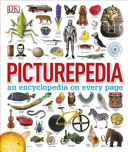 $54.99
NZD
Category: Reference
Explore the wonders of history, space, the natural world and more with Picturepedia. Packed with over 10,000 stunning photographs and illustrations, it's a mini-encyclopedia for kids on every page! From astonishing insects and outer-space to musical instruments and fascinating animals, Picturepedia expl ains every topic under (and including) the Sun. Uncover the secrets of prehistoric life using photographs, explore the human body through graphics and discover galleries of musical instruments in Picturepedia. Ideal for homework, projects or young curious minds, Picturepedia is a must-have encyclopedia for kids. ...Show more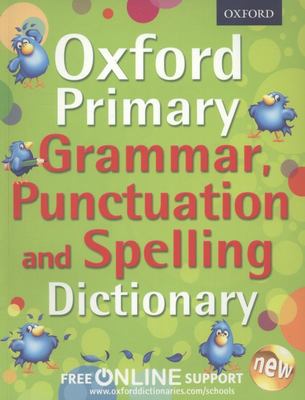 $26.99
NZD
Category: Dictionaries | Series: UK Bestselling Dictionaries Ser.
With a clear, colour layout and quirky bird character to make it fun to use, the book is in two parts. The first part is a reference section of simple rules, tips, and examples to improve literacy skills for the test at the end of primary school. This divides into three sections - Grammar, Punctuation, and Spelling. The second part is an easy-to-use alphabetical word list of common tricky words, with inflections, but no meanings. This list highlights, using analysis from the Oxford Children's Corpus, words that are most frequently misspelt by this age group, to target and rectify these common mistakes. There are helpful tips to guide the user around the alphabetical list to the word they are looking for, and notes at key words to aid correct spellings. It will be a valuable resource for preparation for the new KS2 Grammar, Punctuation and Spelling Test coming in May 2013. Online spelling lists, punctuation, and grammar activities will be provided for easy practice at home or as part of lesson starters or as homework. ...Show more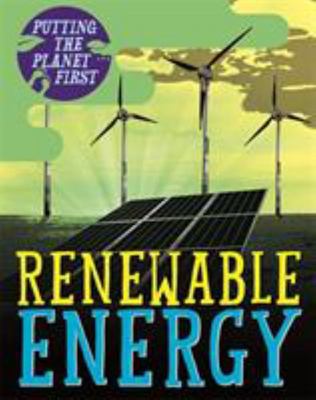 $21.99
NZD
Category: Reference | Series: Putting the Planet First
All sorts of natural power can be harnessed to make energy, from the sun and the tide to wind and waves. In Putting the Planet First: Renewable Energy, discover how people around the world are working all the time to find new ways to create energy without harming the environment or using fossil fuels. Learn too, what you can do to help the environment, and about small changes you can make that will have a real impact. It's a fascinating introduction to the positive changes people are making to try and live more sustainably, and will inspire children to think creatively about how they can put the planet first! ...Show more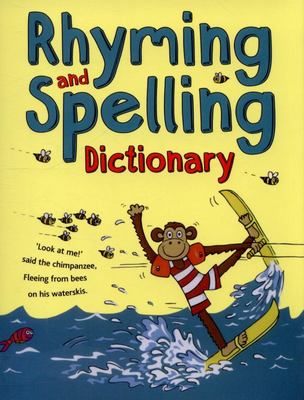 $24.99
NZD
Category: Dictionaries
The book supports both the writing and spelling objectives of the National Literacy Strategy at KS2 and should appeal to parents keen to help their children extend their vocabulary and develop their writing skills.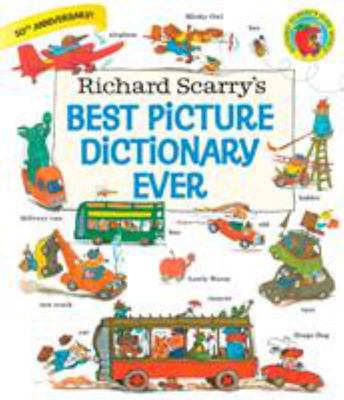 $35.00
NZD
Category: Dictionaries | Series: Giant Little Golden Book
A visual and fun-filled dictionary from the one and only, Richard Scarry Richard Scarry brings his classic style and beloved characters to this adventurous picture dictionary--now celebrating its 50th anniversary With over 2,500 words and featuring over 1,000 pictures, young readers are in for hours o f fun, learning, and busy discovery in this classic picture book. ...Show more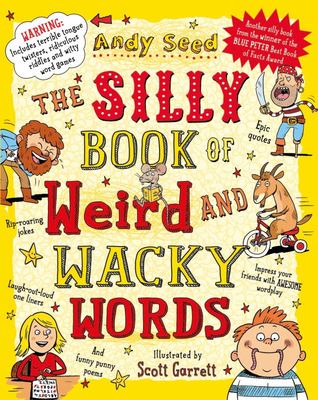 $16.99
NZD
Category: Reference
Do you know what 'park your jam on the frog' means? Fancy some ognib? What rhymes with 'circus'? ...plus many more amazing things you never knew about words. Have hours of fun wixing up your murds with this hilarious book, packed full of rhymes, puns, games, jokes, gibberish and more.
$70.00
NZD
Category: Dictionaries
This comprehensive visual dictionary is the perfect Star Warsbook for getting to know the galaxy far, far away. Packed with more than 1,500 stunning images, it showcases major and minor characters including Princess Leia and Luke Skywalker, creatures, vehicles, weapons, props, and items of tech in unpar alleled detail. Beautiful photography and engaging text written by Star Warsexperts examines the finer points of PadmU Amidala's costumes, displays Boba Fett's array of weaponry, studies Darth Vader's armor, and reveals the lesser-known background stories to many of the characters. Find out who Poe Dameron's idol is, discover the tech behind BB-8's rolling motion, and much, much more! Fully updated to include the latest installments of the Skywalker saga - Star Wars The Force AwakensandStar Wars The Last Jedi - this invaluable reference guide incorporates all the latest stories and characters. The definitive companion to the Star Wars movies, Star Wars The Complete Visual Dictionaryis a must-buy for the beginner and the die-hard Star Warsfan alike. & TM 2018 LUCASFILM LTD. ...Show more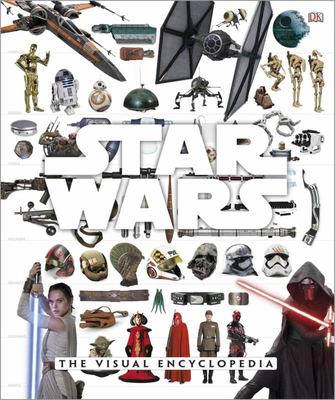 $48.00
NZD
Category: Reference | Series: Star Wars
Covering more than 2,500 characters, creatures, planets, vehicles, Droids(TM), weapons, technology, and more from the Star Wars(TM) universe, this visual tour is the ultimate compendium for the epic saga and beyond. Take a stunning visual tour of Star Wars with DK's comprehensive pictorial guide to the galaxy far, far away   From lightsabers to beasts to food and clothing, Star Wars: The Visual Encyclopedia is a virtual museum in a book. Explore beautiful galleries with more than 2,500 images, and discover facts about Star Wars culture, science, and geography.   With a full history of the galactic politics, the Jedi Council, and the Empire, Star Wars: The Visual Encyclopedia walks fans through the entire timeline of Star Wars. See the blasters of Star Wars: Episode IV A New Hope(TM), look at the stormtroopers of Star Wars: The Force Awakens(TM), and study the geography of Rogue One: A Star Wars Story(TM). Each section of the book focuses on different topics to dedicate special attention and detail to every part of the universe, no matter how small. From the planets in the outer rim to Padm 's bridal wear, nothing is missed. A celebration of all things Star Wars, this compendium is the perfect addition to any fan's bookshelf. (c) & TM 2017 LUCASFILM LTD. Used Under Authorization. ...Show more