$47.99
NZD
Category: Dinosaurs
Are you curious about fossils, dinosaurs, and prehistoric life? Then dig into this stunning children's encyclopedia. This fully revised edition of Knowledge Encyclopedia- Dinosaur! is loaded with fascinating facts. Did you know that Velociraptor had three large "killer claws" on each foot to hunt down prey? Or that the long-necked Diplodocus was as long as three school buses? Can you imagine what a strange life it would be for Saltasaurus with no toes on their front feet? Would you believe that Carcharodon megalodon was an ocean monster with a fearsome bite at least six times stronger than today's great white shark? This dinosaur book for kids reveals more than 60 prehistoric creatures, from the age of the dinosaurs to the Ice Age. Including the Pterodactylus and ferocious Tyrannosaurus, the gigantic snake Titanoboa and mighty woolly mammoth, this book gets you up close and personal with these amazing animals. Packed with jaw-dropping 3D images, if you're mad about dinosaurs and palaeontology, Knowledge Encyclopedia- Dinosaur! is the perfect book for you. ...Show more
$26.99
NZD
Category: Atlases | Series: Lonely Planet Kids
This interactive atlas treats young readers to a hands-on journey around the world. Each page turn brings the continent to life with flaps to lift, detailed illustrations and facts about, people, animals, and fun places to visit.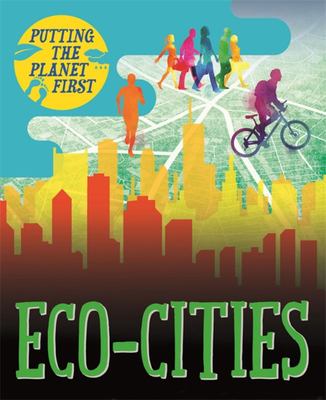 $21.99
NZD
Category: Reference | Series: Putting the Planet First
Discover how people all around the world are putting the planet first and helping the environment in new and exciting ways! From recycling drinking water to green transport links and renewable energy sources, cities can be adapted and built to be sustainable in all sorts of ways. In Putting the Planet First: Sustainable Cities, discover how people around the world are working all the time to innovate and create self-sustaining settlements. Learn too, what you can do to help the environment, and about small changes you can make that will have a real impact. It's a fascinating introduction to the positive changes people are making to try and live more sustainably, and will inspire children to think creatively about how they can put the planet first! New, fresh series on green issues that will be both topical and timely. With the signing of the Paris Agreement, the environment is once again at the top of the global agenda, and this series taps into that. Both inspirational and practical, the series contains case studies of things people are already doing, as well as tips and ideas for things children can do easily at home or school. Recycling is a hot topic in schools, and there are lots of initiatives and schemes aimed at encouraging this, which this series will help to reinforce. Bright, colourful, engaging design and photography give the books real child-appeal, and will engage and hold their interest. Perfect for readers aged 7 and up. ...Show more
$24.00
NZD
Category: Dictionaries
All the topics of the world are covered with this fun and informative illustrated encyclopedia for primary school children, including people and society, history, living world, science and technology, planet Earth, and space and the universe. Everything is simply explained, with easy introductions and c lear, bright imagery. Packed with fascinating ideas, questions, answers and activities, it is the perfect homework helper to support children as they begin to learn about the world around them. First Encyclopedia is an ideal first reference book to encourage exploration and self-guided learning. This book gives you a beginner's tour of our whole planet and beyond, explains key parts of society and how they work together, delves into shared human history (including Aboriginal culture), and explores the ins and outs of common machines. With close-ups, cutaways and diagrams bringing facts to life, maps illustrating the wide world around us, challenging curiosity quizzes and fascinating facts, the First Encyclopedia lets children really see and understand what's going on in the world. Complete with an index and glossary, this learning supplement will help to assist children in developing essential cross-curricular knowledge as they continue learning at primary school. This book is one of six in the 2019 DK Australia First Reference series, which also includes First Children's Dictionary, Visual Guide to Grammar and Punctuation, First Maths Glossary, First Science Encyclopedia and First How Things Work Encyclopedia. ...Show more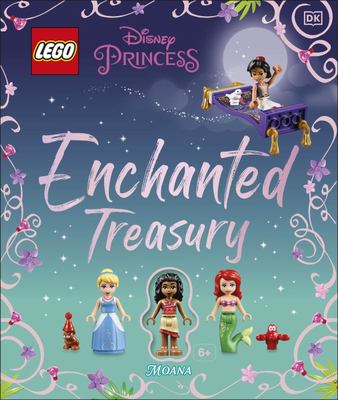 $30.00
NZD
Category: Reference
Meet all your favourite LEGO Disney Princesses and explore their enchanted worlds. Discover Belle's magical friends in the Beast's enchanted castle. Marvel at Jasmine and Aladdin flying on the magic carpet. Join Moana on her Ocean Voyage canoe adventure. Be enchanted by this essential companion to the w orld of LEGO Disney Princess. With LEGO Disney Princess mini-doll! 2020 The LEGO Group. 2020 Disney Enterprises, Inc. ...Show more
$35.00
NZD
Category: Reference | Series: My First Bks.
A great introduction for young children to ever-popular topics, with charming pictures and simple text perfect for reading and talking about with young children. Topics covered include Our World, Space, Science, My Body, Animals, Dinosaurs and Long Ago. Divided into sections by topic, and fully indexed. Charming original artwork by artists including Lee Cosgrove and Tony Neal. Part of the engaging 'My First Book' series. ...Show more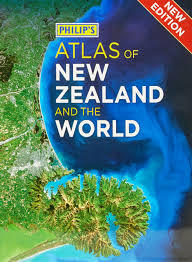 $24.99
NZD
Category: Reference
A new, updated edition of this hugely successful atlas. Contains 16 pages of New Zealand and Pacific maps, statistical information and a page of Islands of the South-West Pacific. Also includes 200 country flags. 72-pp softcover. Primary.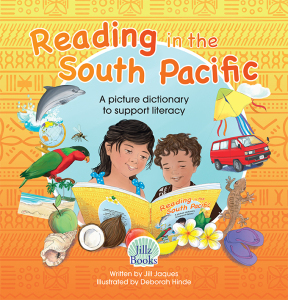 $13.20
NZD
$22.00
(40% off)
Category: Education at Home
Reading is made easy with this colourful picture dictionary depicting everyday life in our Pacific Island communities. Included in the back are translations for each word in Maori, Fijian, Samoan and Tongan.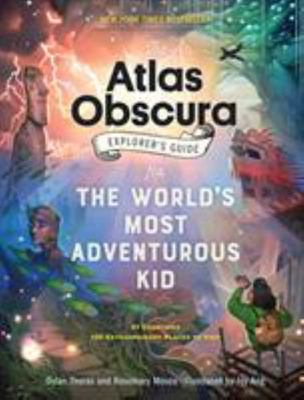 $49.99
NZD
Category: Atlases | Series: Atlas Obscura
Calling all curious kids! It's time to pack your bags and embark on the journey of a lifetime. Created by the same team behind Atlas Obscura, the #1 New York Times bestseller that has over 600,000 copies in print in its first year, The Atlas Obscura Explorer's Guide for the World's Most Adventurous Kid is a thrillingly imaginative expedition to 100 of the world's most mysterious and mesmerising places. The hottest place on earth, and the coldest. Lava lakes and the otherworldly Blood Falls of Antarctica. An underwater spaceship graveyard and a museum of dancing mummies. As compelling as the destinations is the way the book unfolds. Imagine the world's most ingenious tour guide working with an unlimited budget, and this is the journey you'd take: hopscotching from country to country in a daisy chain of connecting attractions. For example, visit the site of a mysterious meteor crash in Siberia, then turn the page and learn about one in the Yucatán. While in Mexico, visit the fantastical crystal caves, and then turn the page to find yourself in another massive cave, this time in Vietnam. Illustrated in gorgeous and appropriately evocative full-spread watercolours, this book is a passport to a world of hidden possibilities. ...Show more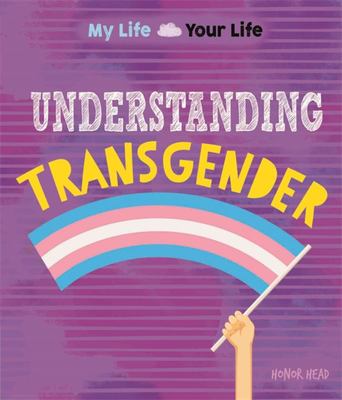 $21.99
NZD
Category: Reference | Series: My Life, Your Life
A sensitive book that explores the issue of people who feel they do belong to the gender they were born with. It looks at what this means for the person and their family, issues around school policy, bullying and discrimination and explores the journey of transitioning. The book was produced with a cons ultant from the Tavistock and Portman Trust - the primary gender clinic in the UK. It is part of the series My Life, Your Life, which takes a sensitive and positive look at some of the issues that concern children aged 10+. It explores issues including sexuality, gender, self-esteem, prejudice and discrimination and promotes and encourages discussion. By thinking creatively and critically, children can learn to accept their differences, embrace diversity and improve their sense of self and how they fit into the bigger picture. Each title also provides advice in the form of practical ways to cope with distressing or difficult situations. ...Show more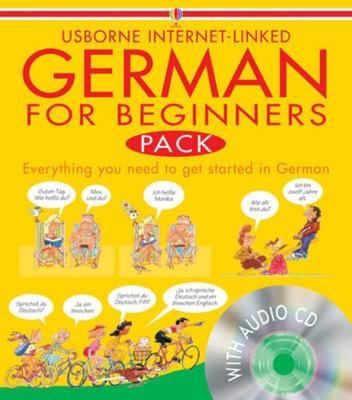 $36.00
NZD
Category: Reference | Series: Languages for Beginners
* Humorous illustrations demonstrate hundreds of everyday phrases with tips on pronunciation and grammar. * Includes recommended websites to interactive lessons, pronunciation guides, quizzes and exercises. * Also available with audio CD with recordings of the words and phrases on each double page of th e book. * Ideal for complete beginners. ...Show more
$47.99
NZD
Category: Reference
No two pages look alike in this eye-popping children's encyclopedia. Exploring everything from amazing animals to art, this book is packed with fun facts for kids. With its unique visual approach, WOW! shows you a range of topics but presents them with a twist. Mingle with a bunch of snakes... on a ladd er! Meet your mammal relatives in a photo album, or peek into a drawer full of prosthetic eyes to discover the science of genetics. An ice sculpture reveals the science behind states of matter. Architectural marvels are displayed on a house of cards, and the story of space exploration is told through an astronaut's stamp collection. This comprehensive children's book covers technology, Earth, people, nature, history, science, the human body, and much more. With something new to discover on every page, WOW! will consistently entertain and inform. It is the ultimate children's reference book. ...Show more