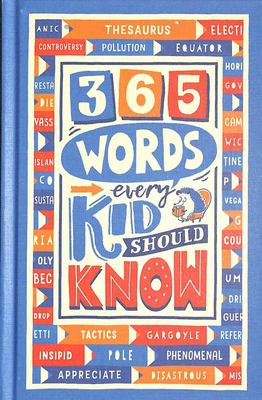 $24.99
NZD
Category: Reference
From the tough to spell to the downright funny, these are the 365 words all kids should know! Some words have strange double meanings. Others seem impossible to pronounce. Then there are the words that sound the same but mean something completely different when you change their spellings. And the ones w ith unusual stories behind them. Some are words you'll need at school, while others you can use at home or with your friends. This book is packed with new words, old words, silly words, sporty words, political words, slang words, musical words, foodie words and loads, loads more. As well as simple definitions of each word, there are pronunciation tips, fun facts and handy mnemonics to help with spelling. 365 Words Every Kid Should Know has been developed with the aid of an educational consultant, to fit in with the curriculum's Key Stages 2 and 3. ...Show more

$40.88
NZD
Category: Dictionaries
Whatever kind of dancing you like to do, this book will take you through the ABC's of being a dancer. Colourful collages illustrate key terms such as 'improvisation', 'leotard', and 'warm-up', and basic text definitions complete each entry in this dancer's dictionary.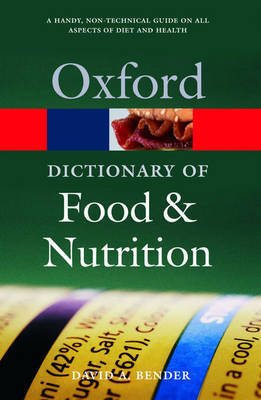 $42.99
NZD
Category: Dictionaries | Series: Oxford Paperback Reference
This leading dictionary contains over 6,150 entries covering all aspects of food and nutrition, diet and health. Jargon-free definitions make this a valuable dictionary that clearly explains even the most technical of nutritional terms. From absinthe to zymogens, it covers types of food (including every day foods and little-known foods, e.g. payusnaya), nutritional information, vitamins, minerals, and key scientific areas including metabolism and genomics. This new and fully revised edition features many entry-level web links, updated and conveniently accessible via the Dictionary of Food and Nutrition companion website, providing relevant extra information. Expanded appendices contain a wealth of useful material, including Recommended Daily Allowance lists. An essential A-Z for nutritionists, food manufacturers, caterers, health-care students, food science/technology students, and anyone who has an interest in, or enjoys, food and wants to find out more about what they eat.Introduction Dictionary Appendices Units of measurement Estimated average requirements for energy The vitamins US/Canadian Recommended Dietary Allowances (RDA) and Acceptable Intakes (AI), 1997-2001 EU Population Reference Intakes (PRI) of nutrients, 1993 UK Reference Intakes (RNI), 1991 Recommended Nutrient Intakes (RNI) for vitamins, FAO 2001 Food additives permitted in the EU David A. Bender , University College, London `Review from previous edition If you eat, then you should enjoy reading the Benders' new dictionary ... Enjoy!' Lipid Technology . ...Show more
$44.99
NZD
Category: Reference
A comprehensive, illustrated guide to the history, lands, and inhabitants of Middle-earth.   The fantasy world of J. R. R. Tolkien's Middle-earth contains a rich assortment of people, cities, and creatures--as well as a deep, intertwined history that spans thousands of years. In this beautifully illus trated, leather-bound volume, best-selling author and Tolkien scholar David Day presents four decades of research and writing on the lands and inhabitants Middle-earth. Sections of this A-to-Z dictionary are devoted to discussion of the battles, history, beasts, and heroes of Tolkien's stories, and are accompanied by black-and-white illustrations. This comprehensive volume on Tolkien's world also includes an appendix of three primary legends that served as sources for Tolkien's creations--the Volsunga saga, the Nibelungenlied, and Richard Wagner's Ring Cycle--and more than 200 black-and-white illustrations   This work is unofficial and is not authorized by the Tolkien Estate or HarperCollins Publishers. ...Show more
$34.99
NZD
Category: Reference
Discover how science, nature and history connect in this fast-paced, entertaining and incredibly informative history of the world, from the beginning of time to the present day. How was our universe made from a tiny speck of energy? Where did the first trees, plants, animals and humans come from? What happened to the dinosaurs? What was so miserable about medieval times? How were railroads and electricity invented? What are the perils of global warming? From the Neanderthals to the Wright Brothers, from the Silk Trade to the Industrial Revolution, from dinosaurs to plastic, embark on an entertaining journey across millennia and continents. With photos, illustrations, timelines and maps in every chapter, there is no better way to understand the Earth's entire history than with this captivating book by Christopher Lloyd, author of the bestselling What on Earth Happened. ...Show more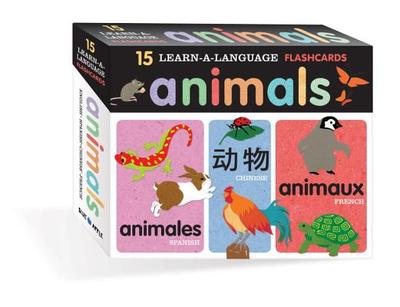 $29.99
NZD
Category: Reference | Series: Learn-A-Language Flash Cards
A full-size illustration of an animal appears on one side of the card. On the other side is a smaller illustration and the word for that animal in three languages--English, French, Spanish. An adult plays with a child who is learning to talk by showing him or her the picture and then encouraging the rep etition of the word in any or all of the three languages. If the child is a bit older, the adult can point out the letters that form the words and ask that child to say them, too. A child with some basic letter or reading proficiency could also use the cards on his or her own to learn the words. Once the child has gained some grasp of the words, the adult can have the child guess or remember the words by just showing the picture without showing the words (at first). Letting the child have fun being noisy is a big part of this acitivity's appeal. Adults should encourage the child to shout, or whisper, or sing the words--depending on each particular child's personality and natural inclinations. The illustrations are both intricate and spare, perfect for holding younger children's focus. ...Show more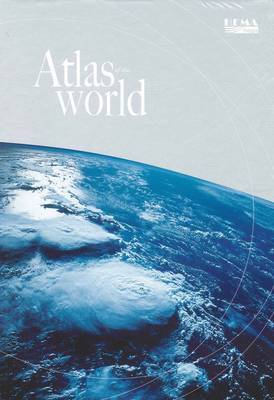 $29.99
NZD
Category: Reference
Over 100 pages of full-colour, up-to-the minute, detailed reference maps. Useful facts and statistics are provided for each country, and there is an informative introductory section on a wide range of topics.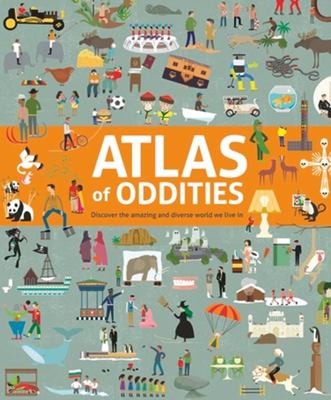 $44.99
NZD
Category: Reference
This beautiful atlas is a celebration of the unusual events, objects and people that make our world such a fascinating place. Living on the planet are more than 7 billion people, all with their own interests, traditions and ways of life. And the extraordinary scenery - from the icy poles to scorching ho t deserts, lush tropical rainforests, giant rocky caves and canyons, remarkable rivers, lakes and seas, also provides a home to a phenomenally wide range of different animals and plants. This unbelievable round-the-world adventure will take you through all of the planet's continents and countries, and on the way you'll get to see just how diverse the world can be. The beautifully illustrated maps feature key aspects, such as borders, capital cities and major rivers, and are perfect for engaging young readers. Discover facts and stats about the country or region and get up close and personal with some of Earth's most mysterious and unusual creatures, places, objects and events in this beautiful world atlas for children and adults alike. Are you ready to see our amazing world in a whole new light? Atlas of Oddities is an absorbing, gift atlas that will delight young and old fans of Maps and Atlas of Adventures. Clive Gifford is an award-winning author of books for children and adults including the astonishing Dead or Alive, the creepy Book of Bad Things and the brain mangling Think Again and Eye Benders. He is passionate that books should entertain, inform and amaze whenever possible. A contributor to Encyclopedia Britannica, Clive's books have won School Library Association, PBS, Smithsonian and Times Educational Supplement, as well as the prestigious Royal Society Young People's Book Prize. Tracy Worrall produces a huge range of artwork using both digital and traditional media who has been exhibited in Berlin, London and Liverpool. She produced animations for an award-winning educational television series for the Discovery Channel. Tracy lives in Liverpool. ...Show more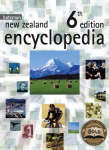 $71.55
NZD
Category: Reference
Contains a broad range of New Zealand subjects.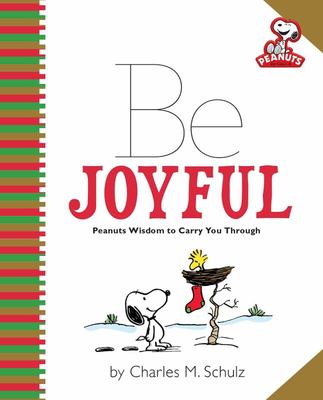 $12.99
NZD
Category: Reference | Series: Peanuts Ser.
Celebrate the holidays with Peanuts! With this inspirational collection of beloved quotes and illustrations from the classic comics, fans of all ages can get into the spirit by cherishing all of their favorite Peanuts Christmas memories.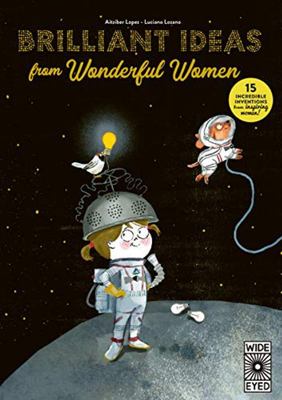 $24.99
NZD
Category: Reference
Discover the stories behind 14 of the twentieth century's key inventions in this fun and informative treasury of trailblazing women, who each made a unique contribution to the history of science and technology. Car heaters...Monopoly...Disposable diapers...The dishwasher...Kevlar...Maritime flares... A nti-reflective glass...Wifi...Syringes...Submarine periscopes...Diagnostic tests...Lifeboats...Windshield wipers...Ebooks...What do each of these revolutionary inventions have in common? They were all pioneered by women! Each brilliant idea is presented with biographical information about the brilliant woman who came up with it, including what inspired them. Learn how Martha Coston disguised herself as a man to contact pyrotechnicians and convince them to manufacture her idea for maritime flares, how a New York tram ride on a wet winter's day led Mary Anderson to invent the windshield wiper, and why Letitia Mumford Geer's one-hand operated syringe was a medical breakthrough, among other fascinating facts. Full-page illustrations show the inspiration for and use of these incredible inventions in humorous detail. From lifeboat-inventor, Maria Beasley, to the grandmother of the ebook, Ángela Ruiz Robles, each of the inspiring women in this book achieved their goal of leaving the world a better place than they found it. ...Show more
$65.00
NZD
Category: Facts and Information
The gorgeous volume explores a wide range of kid-friendly topics, using text, illustrations, infographics, and photography, all in an upscale package that blings with the best of them. In keeping with Britannica's reputation for expert involvement, each spread include a credit to the expert involved wi th its creation, and special features highlight some of the most intriguing unsolved puzzles in science, archaeology, history, and engineering. Chapter topics include Universe, Earth, Material World, Living World, Being Human, Ancient Civilizations, Medieval to Modern, and Today's World and Beyond.   ...Show more