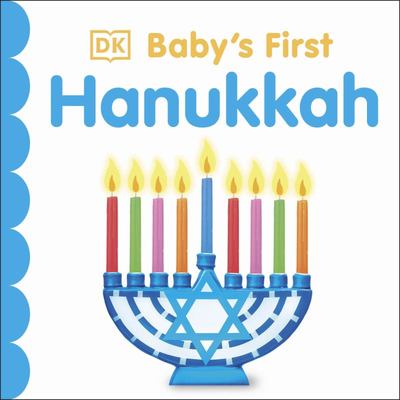 $12.99
NZD
Category: Religion and Religious Stories
Perfect for story time with babies and toddlers over the Jewish holiday period, this first board book introduces Hanukkah traditions and festivities. From the miracle of the oil, lighting the menorah candles, and delicious fried latkes and doughnut treats, to the spin-the-top dreidel game, shiny chocola te coins, and fun family time with songs to sing and gifts to give and receive, all the elements of this wonderful Jewish festival of lights are included. This classic little picture book has simple language and engaging, real life photos that bring the warmth and celebrations of Hanukkah to life. With one main image per page to focus on, the book is clear and easy for babies and toddlers to follow, and the short text is enjoyable to read aloud and share with young children. Specially made for little hands, this hard-wearing board book has a soft padded cover and safe rounded corners. Babies and toddlers will soon be turning the pages themselves, naming objects, joining in with the text, and learning all about the magical time of Hanukkah. ...Show more

$15.99
NZD
Category: Religion and Religious Stories | Series: Baby Touch
This adorable touch-and-feel book is perfect for sharing with little ones at Eid! With simple text, bright illustrations and an exciting touch-and-feel on every double page, this gorgeous board book helps to engage your baby's senses while gently introducing them to Eid. Sensory development First word s Recommended for children aged 0+ Illustrated by Lemon Ribbon Studio Also available: Baby Touch: Happy Birthday! Baby Touch: Opposites Baby Touch: Numbers Baby Touch: Animals: a black-and-white book ...Show more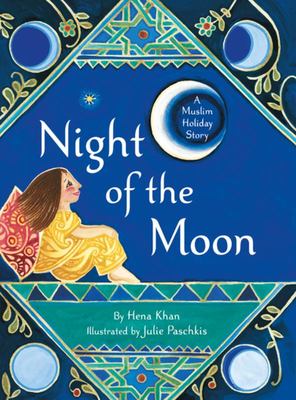 $17.99
NZD
Category: Religion and Religious Stories
With lush illustrations that evoke Islamic art, this beautiful book offers a window into modern Muslim culture as it tells a story of a seven-year-old Pakistani-American girl who celebrates the Muslim holidays of Ramadan, Chaand Raat, and Eid. Full color.
$29.99
NZD
Category: Religion and Religious Stories
TV star, former SAS soldier, Guinness World Record holder, author and the first ever Chief Ambassador to World Scouting, Bear Grylls is an inspiration for youngsters who want to make the most of life's adventures. In his recent bestseller Soul Fuel Bear revealed for the first time the inspiration that h elps him to stand strong and find peace each day. Now Soul Fuel for Young Explorers takes his message and inspires children and young people to find courage and confidence in this source too. Bear offers seventy reflections along with stories from his own life -- brilliantly illustrated by Patrick Laurent -- making it a vibrant and engaging devotional for young readers. 'Faith doesn't mean you have to be especially "religious". But, in a nutshell, my faith tells me that I am known, that I am secure and that I am loved - regardless of the storms I may find myself in from time to time, regardless of how often I fall and fail.'- Bear Grylls ...Show more
$34.99
NZD
Category: Religion and Religious Stories
FANTASTIC FESTIVITIES, CRAZY CELEBRATIONS and HOLY HOLIDAYS From tomato-throwing parties to graveside picnics, fire-walking ceremonies, crying baby competitions and the biggest bathing festival on Earth - this book introduces you to some of the world's most incredible cultural and religious celebration s. Some festivals are outrageously fun and joyful, others are more serious. All of them bring people together to mark big events in life.So join us in this riotous explosion of colour as we feast, sing, cry and celebrate the diversity of festivals and traditions this wonderful world of ours has to offer. ...Show more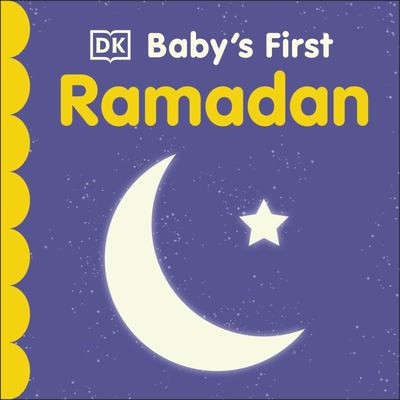 $12.99
NZD
Category: Religion and Religious Stories
Perfect for story time with little ones, this first board book introduces babies and toddlers to the holy month of Ramadan. From the first sight of the crescent moon in the sky, colourful lanterns and sparkly lights, beautiful henna designs, and favourite Ramadan sweets, to prayers at the mosque, family meals and deliciously sweet dates after a day of fasting, and gifts to give and receive, all the elements of this wonderful Islamic celebration of the holy month are included. This classic first picture book for babies and toddlers has simple language and engaging, real life photos that bring the warmth and celebrations of Ramadan to life. The book is clear and easy for babies and toddlers to follow, with one main image per page they can focus on, and the short text is enjoyable to read aloud and share with young children. Specially made for little hands, this hard-wearing board book has a soft padded cover and safe rounded corners and little ones will love looking and pointing at the pictures as they learn about this special Islamic holiday. Babies and toddlers will soon be turning the pages themselves, naming objects, joining in with the text, and learning all about the important time of Ramadan. ...Show more
$47.99
NZD
Category: Religion and Religious Stories
The Bible is the most widely read book in the western world. Now people of all ages can embrace and understand the key stories and teachings with this beautifully illustrated edition aimed at children aged 9+. More than 130 stories are retold with chapter references, providing a valuable resource for Bi ble studies. Each one is supported with extra information, such as definitions of terms, life in Biblical times for context, artefacts, maps, and quotations. Short passages at the end of each story explain the meaning and significance of the Bible text, enhancing a child's learning. With charming artwork, clear layout, and engaging style, this appealing book is a lovely keepsake for a key event in a child's religious life - one that they will want to read and treasure. ...Show more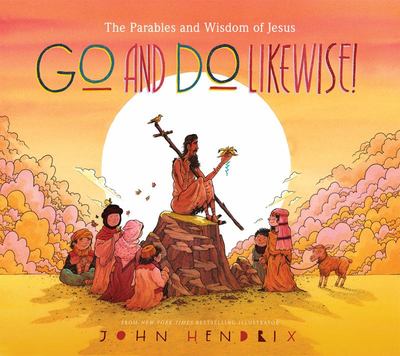 $29.99
NZD
Category: Religion and Religious Stories
The parables and teachings of Jesus are brought to life in John Hendrix's award-winning illustrations But Jesus was going somewhere. His journey to find those most in need of him began anew each morning. Jesus walked . . . . . . and ever since, people have followed him. Through parables of the good Samaritan and the prodigal son, the lost sheep and the beatitudes, Jesus taught his disciples the redeeming power of sacrificial love and showed mercy to everyone around him--especially the sick, the poor, and the downtrodden. In this inspirational and richly illustrated book, John Hendrix brings to life the wisdom of Jesus. Interweaving hand lettering with his signature, award-winning art style, Hendrix captures the spirit of Jesus's timeless message that will resonate with readers of any Christian faith. Backmatter includes an author's note and a list of Bible passages that inspired the book. ...Show more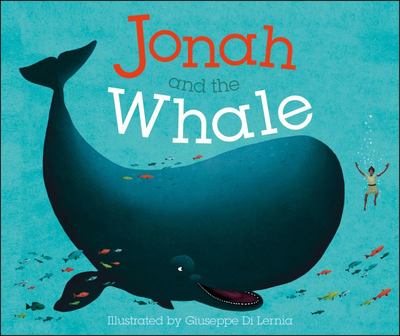 $15.99
NZD
Category: Religion and Religious Stories
Featuring bright, colourful pictures for children to pore over, this delightful book is an ideal introduction to one of the best-loved Bible stories for children aged 3 to 5.In this story with a moral, Jonah is thrown over the side of a ship and swallowed by a whale! Then he learns to do what God asks o f him. Find out what happens to Jonah and the people of Nineveh. Jonah's adventures are beautifully illustrated, and told in a simple but exciting style. This extra-large format story book is a perfect size for sharing with young children as they sit on your lap, or reading aloud to a classroom. ...Show more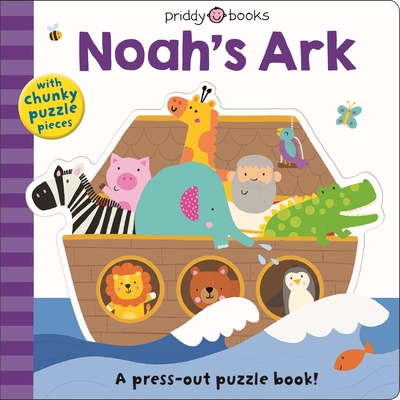 $14.99
NZD
Category: Religion and Religious Stories | Series: Puzzle and Play
Learn all about the story of Noah and build a fantastic chunky floor puzzle. With 5 chunky puzzle pieces and engaging artwork that brings this story to life, young children will be inspired to learn all about Noah's Ark in this simple retelling of this Biblical story. Press out the chunky puzzle pieces and join them together to make a large floor puzzle of Noah's Ark. The chunky puzzle pieces add value, making it an ideal gift for Christenings and Baptisms. With bright, engaging artwork and lots to spot and say, this book is the perfect addition to a young child's first library. ...Show more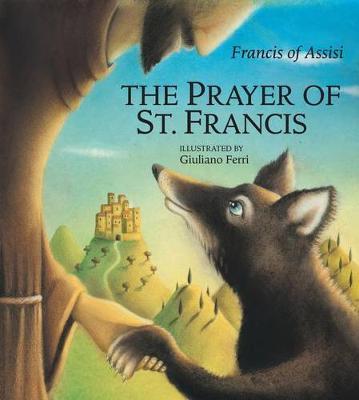 $34.99
NZD
Category: Religion and Religious Stories
Charming, softly colored illustrations that will make readers smile accompany this beloved prayer that is a favorite of all ages. Includes a brief biography of the saint.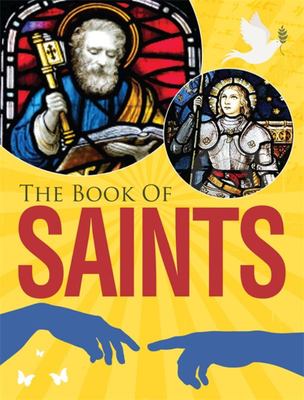 $23.99
NZD
Category: Religion and Religious Stories
What is a saint and how do you become one? Who are the most well-known saints and why are they important? This fascinating book answers these questions and tells the remarkable life stories of over 25 saints from around the world, including Saint Francis of Assisi, Saint Patrick, Saint George, Saint Jo an of Arc, Saint Christopher and Saint Bernadette. Find out about Saint George, the patron of England who never set foot in Britain; and Saint Joan of Arc, a 15-year-old girl who led the French army to victory. Filled with historical information on the lives of saints, this is a perfect title to support religious education. It includes the most famous Catholic saints as well as more minor saints from around the world, plus details on feast days, patron saints and the process of becoming a saint. An engaging layout and colourful images make The Book of Saints ideal for children aged 9-11 who are learning about religion. ...Show more