$19.99
NZD
Category: Sound Books | Series: Play-A-Sound Ser.
The kids of Adventure Bay are ruff-ruff ready to use the potty, just like you! The PAW Patrol pups are here to lend a paw in this pup-tacular story that teaches healthy bathroom basics. Press 7 interactive buttons to bring the story to life with exciting sounds. Matching words with pictures and sounds e nhances reading comprehension, and connecting with favorite characters engages young readers at story time. ...Show more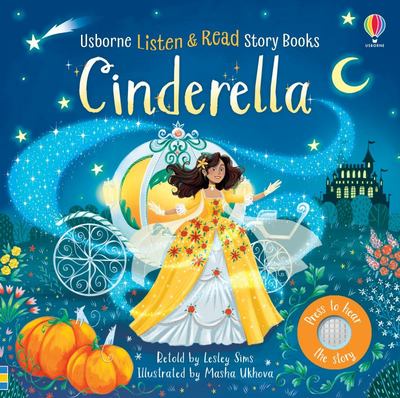 $22.99
NZD
Category: Sound Books
Poor Cinderella is made to cook and clean for her stepsisters. Her wicked stepmother won't even let her go to the Royal Ball. But then, in a flurry of sparkles, her Fairy Godmother arrives and everything changes...A charmingly illustrated sound book version of the classic fairy tale, sure to appeal to t he youngest of readers.    ...Show more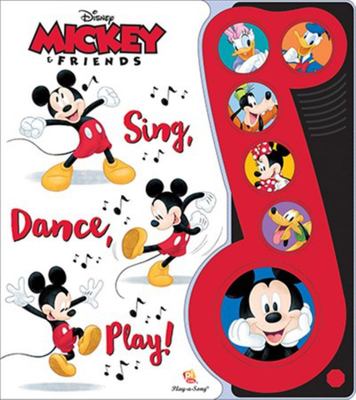 $19.99
NZD
Category: Sound Books | Series: Play-A-Song Ser.
Join Mickey and Minnie, and all their pals, on a happy, music-filled day! This illustrated board book includes 6 buttons that play popular children's songs. Singing and music build language and reading skills, while the playful artwork and song lyrics encourage movement and positivity!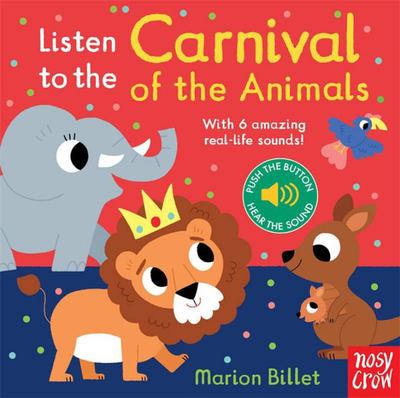 $21.99
NZD
Category: Sound Books
An internationally bestselling series of board books with amazing real-life sounds! It's time to listen to beautiful music from French composer Camille Saint-Saens's beloved classical piece The Carnival of the Animals. Push the buttons to hear the songs! Aimed at babies and toddlers, this ground-breaki ng series of interactive board books has a button on every spread, which plays one of six different exceptional quality sound effects. Children of every age will be captivated as they bring the artwork to life with six amazing real-life sounds.   ...Show more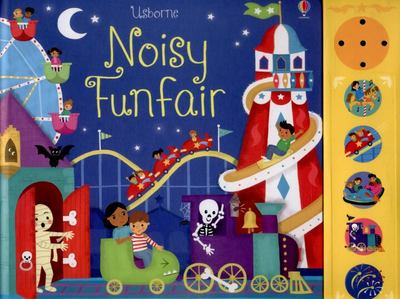 $34.99
NZD
Category: Sound Books | Series: Noisy Books
Recreate the thrill of the funfair with the scenes and sounds in this latest sound book- press the buttons on the sound panel down the side to add your own sound effects.
$22.99
NZD
Category: Sound Books | Series: Wee Gallery Sound Books
Little fingers can easily press the sound chips to hear favourite city vehicles, and learn their names in this interactive board book.

$30.00
NZD
Category: Sound Books
What's that sound, Spot? And where is it coming from? Lift the flaps and press the noisy buttons as you read to help Spot on his search. Can you find some familiar friends from the world of Where's Spot?along the way? This brand new adventure is full of lift-the-flap surprises, with all the fun and hu mour that has made the original Where's Spot a much-loved classic. Featuring five sound buttons and lots of flaps on every page, it's ideal for developing fine motor skills and encouraging curiosity and play. ...Show more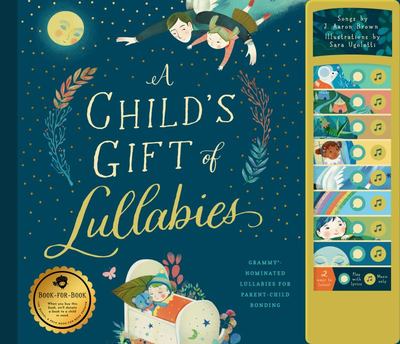 $34.99
NZD
Category: Sound Books
The beloved songs from J. Aaron Brown's "A Child's Gift of Lullabyes"--the bestselling, Grammy-nominated lullaby album with 4.5-million recordings sold--become a bedtime book for the very first time On each page, gorgeous illustrations accompany the lyrics from each original lullaby. On the right, a bea utiful sound panel plays sweet selections from each song at the press of a button. A stunning, keepsake ticket to the land of nod. ...Show more
$29.99
NZD
Category: Sound Books
Little children can discover the magic of Mozart's music by pressing the buttons to hear the tunes in this gorgeously illustrated book. The animal orchestra is touring the forest playing different pieces of Mozart's music and telling everyone a little bit about the composer as they go. This is a perfect introduction to one of the greatest composers of all time. A lovely way to introduce young children to Mozart's music, and the world of classical music in general. Contains five well-loved Mozart tunes, including the horn concerto number 4 and the piano concerto number 21. Delightful artwork of endearing animals and enchanting woodland scenes creates a book to treasure. ...Show more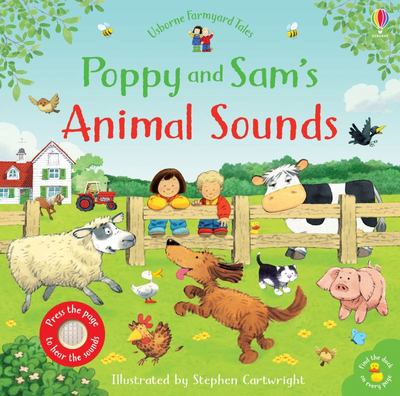 Animal Sounds
by Sam Taplin; Stephen Cartwright (Illustrator)
$35.00
NZD
Category: Sound Books | Series: Farmyard Tales Poppy and Sam Ser.
Press the buttons in this charming sound book to hear the animals on Apple Tree Farm come to life. Join Poppy and Sam as they make their way around the farm, and hear Curly the pig, Woolly the sheep, Rusty the dog and Pippin the pony. With nine specially created embedded sound effects. At the end, accom panied by a jolly tune, you'll hear all the noisy animals at the same time. Part of the relaunch of the classic brand Farmyard Tales. Loved by families for over 30 years, Usborne are delighted to bring Poppy and Sam to a whole-new generation. ...Show more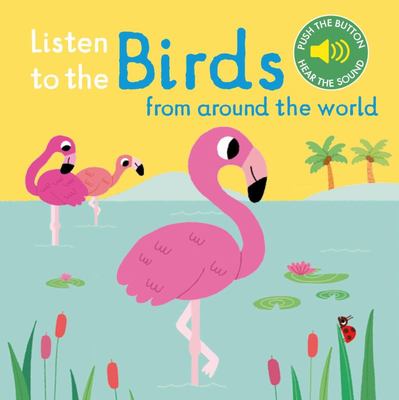 $21.99
NZD
Category: Sound Books | Series: Listen to the...
A series of sound-button board books which combines gorgeous illustrations with six high-quality sounds.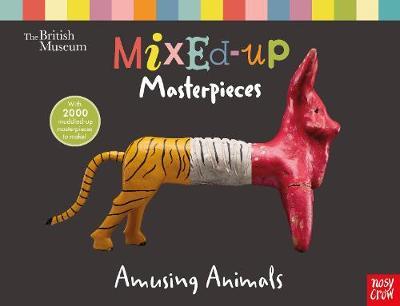 $22.99
NZD
Category: Sound Books | Series: BM Mixed-Up Masterpieces
In this seriously silly series, featuring artefacts from the British Museum, children can solve the puzzle by matching up the correct animals on the split pages - and then mix them all up again to create 2000 hilarious combinations!