$24.99
NZD
Category: Sports and Outdoor Activities
Auckland is an amazing region to explore with kids. Clamber up volcanoes, squelch across tidal mudflats or jump on a ferry and zip across the harbour to the country's youngest volcano, Rangitoto Island.  Our completely revised guidebook has 100+ of the best crowd-pleasing favourites to explore. The 2 020 edition has 30 new adventures and has doubled in size. Sea Caves? Head to the remote Whatipū Beach to explore. Playgrounds, splash pads, bike parks and pump tracks: Bring the togs, bikes and energy to burn on these adventures! All ages, all abilities: Walks from five minutes to a few hours. Easy inner-city adventures? Visit Oakley Creek Waterfall or scoot along the boardwalk at East Hobson Walkway. Education sheets to learn about volcanoes, wetlands, marine animals, native trees, Māori history and shorebirds. Māori language guide: Learn te reo Māori during your outdoor adventures. Department of Conservation Toyota Kiwi Guardians' activity trails to explore. A5 size with 168 pages printed on certified FSC paper from sustainable sources. It's the perfect size to pop into backpacks or the glove box.  More than 100 adventures from: Auckland City, North Shore, MTB forest parks, Devonport, Auckland Regional Parks, Rangitoto Island, Rotoroa Island, Hauraki Gulf, West Coast beaches and walks from Muriwai to Whatipū, Waitākere Ranges, Hūnua Ranges, South Auckland including Ambury Regional Park and Ōtuataua Stonefields, and East Auckland with its postcard-worthy beaches. Should keep everyone busy! All walks show the distance and time of the adventure, the grade of the path and if it is suitable for buggies, bikes, wheelchairs and pooches. ...Show more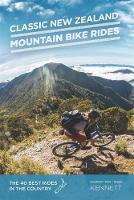 $49.99
NZD
Category: NZ Non-Fiction
Since this book was first published in 1991, mountain bike events, tracks and bikes have undergone a stunning transformation - from pushing heavy fully-rigid clunkers along overgrown stock routes to whipping around purpose-built trails on lightweight full-suspension machines. And over that time, this bo ok has evolved, from a small black-and-white publication to the 416-pager you're holding now. This, the 10th edition of Classic New Zealand Mountain Bike Rides, has focused on our 40 favourite rides. They range from fantastically popular mountain bike parks like Whakarewarewa in Rotorua to the inspirational, multi-day, Old Ghost Road on the West Coast of the South Island. For each ride, you will find: * a detailed route description * Geographx 3D maps * elevation charts * essential tips and nearby services * the intriguing back story to these fabulous rides ...Show more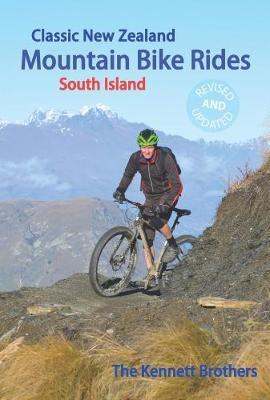 $17.99
NZD
$29.99
(40% off)
Category: Sports and Outdoor Activities
The ninth edition of New Zealand's best-selling mountain biking guide has been fully revised to include all the essential information needed to guide you to the most exhilarating rides around the country. For over 25 years, the Kennett Brothers have carved a name for themselves in the sport of mountain biking. They continue to promote their passion by designing and building tracks, organising events and writing and publishing books. If it's worth biking, it's in this book. Now it's your turn to discover New Zealand's best trails! ...Show more
$19.99
NZD
Category: Sports and Outdoor Activities
How to Be Healthy is full of clever tips, engaging facts and lots of Wiggly fun to teach little learners the importance of looking after themselves. From handwashing and healthy eating to sun smarts and more, The Wiggles show us how small habits can make a big difference to our bodies and minds.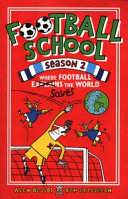 $16.99
NZD
Category: Sports and Outdoor Activities
The second book in the groundbreaking new series from two bestselling writers that teaches you about the world through football. This book is packed with awesome true stories, real science and fascinating facts and will make you laugh loads - and it's all about football. What is a vomitory? When do foot ballers wee? Where do goalkeepers let in chickens? When did women start playing football? You'll find the answers to these questions and more in chapters on subjects such as biology, maths and history. Illustrated throughout with hilarious cartoons and filled with laugh-out-loud gags this is the perfect book for any boy or girl who loves football. ...Show more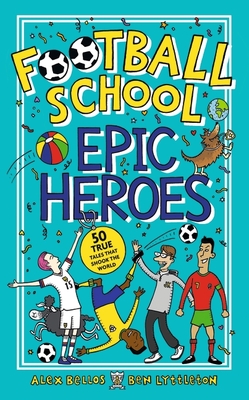 $16.99
NZD
Category: Sports and Outdoor Activities
Celebrate the greatest names and teams in football history with this collection of 50 true stories. Discover the greatest football moments of all time in this collection of 50 exciting stories, perfect for fans of Football School: Star Players. Discover the incredible stories of heroes such as Messi, Ro naldo, Klopp and Rapinoe, but also the tales of the dog that helped win the league for his team and the team who won the championship with the very final kick of the game. Bringing together the best names in the game with some truly weird, wonderful and hilarious occurrences, this book is a must-read for any young football fan. ...Show more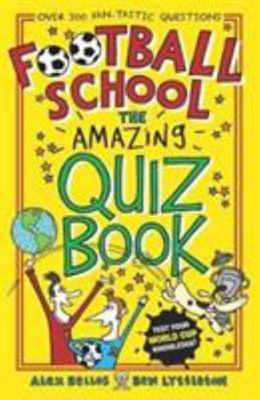 $13.99
NZD
Category: Sports and Outdoor Activities
Test your football knowledge with over 300 funny and fascinating questions about international games. How much do you know about the World Cup - and the world? Test yourself and your friends with over 300 brain-busting questions from Football School. Why are England called the Three Lions? What is Lione l Messi's creepy-crawly nickname? Which World Cup player wore a wig? Discover the answers to these questions and much, much more. Packed with hilarious cartoons and fascinating trivia, this spin-off from the bestselling series is the perfect way for fans to learn more about the beautiful game. ...Show more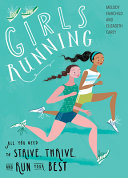 $44.99
NZD
Category: Sports and Outdoor Activities
Running can shape a young athlete in healthy, positive ways for the rest of her life. Girls Running offers the guidance and tools girls need to thrive on their running journey, right from the start. With straight talk on training, physiology, menstruation, sports nutrition, a winning mindset, body imag e issues, gear, team-building, and competition, Girls Running educates and empowers young runners to achieve their potential and love running more. Inspired by high-school phenom Melody Fairchild's groundbreaking running journey, and with the coaching insight from Fairchild and coauthor Elizabeth Carey, Girls Running is a valuable toolkit for middle- and high-school runners. Backed by science, research, and over 100,000 miles of experience, this resource answers the most timely and sensitive questions that girls face when their bodies change and the miles increase. Girls, parents, and coaches will see ways to navigate puberty, mental health, eating disorders, and the pressures of competitive running. Girls Running is a go-to guide for everything girls need to know to run better--and love the journey while doing it ...Show more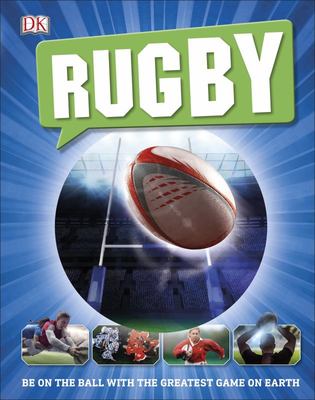 $17.99
NZD
Category: Sports and Outdoor Activities
This thrilling introduction to rugby helps kids get to grips with the rules of rugby, learn rugby skills, and gen up on rugby world records. The book looks at the history of the game, and touches on the main types of rugby, including Rugby Union, Rugby League, Rugby Sevens, and Rugby Tag. There are fasc inating stats on every page, with profiles of rugby heroes - past and present. Featured throughout are clear step-by-step graphics showing tips and techniques of the game, such as how to pass the ball and how to tackle. Feature pages zoom in on aspects of the game, including scrums and line-ups. Its playful approach draws out rugby's unique features - why is a rugby ball the shape it is? What is the haka? What's the best way to score a try? The book profiles different nations that excel at the sport, including the New Zealand All Blacks. With colourful illustrations of rugby kits, plans showing rugby positions and pitches, and with a fun quiz at the back, this book is a must for every budding rugby player or fan! ...Show more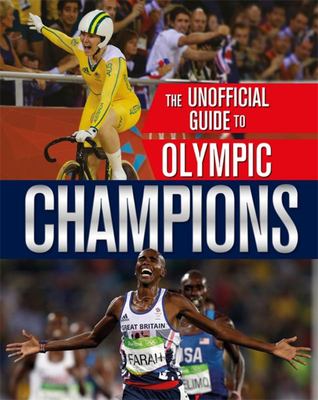 $13.19
NZD
$21.99
(40% off)
Category: Sports and Outdoor Activities | Series: The\Unofficial Guide To Ser.
Get up close with the champions of the biggest sporting event in the world From shot-putters to ice-skaters, the Olympic Games showcase the very best sporting achievements and feature some truly memorable personalities and performances. Discover them in The Unofficial Guide to Olympic Champions Great reading for children aged 8 and up. Contents 'Faster, higher, stronger' Athletics (Track): Usain Bolt/Jamaica & Mo Farah/GB Athletics (Field) Valerie Adams/NZ & Carl Lewis/USA Boxing: Nicola Adams/GB & Te filo Stevenson/Cuba Cycling: Jason Kenny/GB & Anna Meares/Australia Football: USA & Hungary Gymnastics: Simone Biles/USA & Nadia Comaneci/Romania Rowing/canoeing: Steve Redgrave/GB & Michal Martik n/Slovakia Ice skating: Yuzuru Hanru/Japan & Ireen W st/NetherlandsSnowboard/skiing: Shaun White/USA & Marit Bj rgen/Norway Swimming: Michael Phelps/USA & Rebecca Adlington/GB Triathlon: Alistair Brownlee/GB & Simon Whitfield/Canada Olympic not-so-champions Olympic words Olympic host cities Index & Further information ...Show more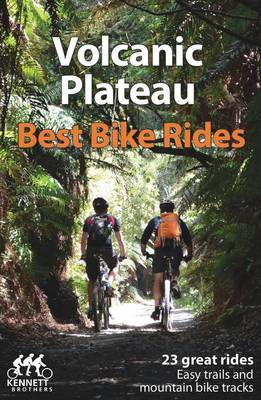 $9.00
NZD
$15.00
(40% off)
Category: NZ Non-Fiction
Volcanic Plateau Best Bike Rides includes 23 of the best cycle trails in New Zealand's volcanic lake region, from Rotorua to Taupo and beyond. This full-colour book has everything you need for an adventurous ride in the North Island's volcanic centre - maps, elevation charts and track information. If it 's worth riding, it's in this book! ...Show more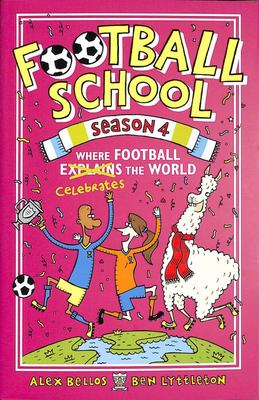 $16.99
NZD
Category: Sports and Outdoor Activities
The fourth book in the bestselling series that teaches you amazing facts about the world through football. This book is packed with awesome true stories, real science and fascinating facts and will make you laugh loads – and it's all about football! Discover when robots play football, where the highest ever football match took place, how referees keep time in matches and what llamas and professional footballers have in common. With hilarious illustrations throughout and laugh-out-loud gags, this is the perfect book for football-mad children everywhere. ...Show more