$15.99
NZD
Category: Sticker Books | Series: Sticker Dolly Dressing
Dress the girl and boy dolls in wonderful traditional costumes for festivals and ceremonies around the world, including beautiful silk saris at an Indian wedding, fabulous flamenco dresses in Spain, a Mexican carnival and harvest festival in Tibet. There's over 250 stickers of outfits and accessories, a nd a sticker world map of all the countries. The cover and one double page of stickers are foiled which adds extra sparkle to the colourful illustrations. ...Show more
$12.99
NZD
Category: Junior Fiction 5-9-year-olds | Series: Sticker Dolly Stories
The Magic Dolls have been invited to the Fairy Picnic, and the big day has finally arrived. But on the way they discover the Trolls have come down from the High Mountains and are on their way to the picnic too! The Trolls are incredibly clumsy and greedy, and are sure to destroy the picnic. Can the Magi c Dolls stop them, before it's too late? The second in an exciting new Fiction series based on the internationally bestselling Sticker Dolly Dressing series. With strong, aspirational female main characters, and a magical world which will be revisited in each story. Sticker Dolly Dressing will be supported by an extensive Marketing and PR campaign throughout 2020. High-spec package, with full-colour illustrations a sticker sheet and collectability elements. Works as a read-together story for younger children, or a read-alone book for more confident readers, with short, manageable chapters.   ...Show more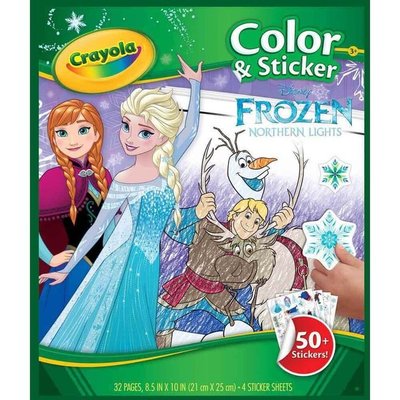 $8.99
NZD
Category: Drawing and Colouring
Crayola: Color & Sticker Book – Frozen 2 This Crayola Color & Sticker Book offers 32 Disney Coloring Pages and 4 Sticker Sheets-over 50 stickers! Kids can enhance their coloring artwork with characters from the the hit film Frozen 2! Fans can color & sticker on the go or at home-wherever they roam! Features: 32 Frozen 2 Colouring Pages & 4 Sticker Sheets. Colour & sticker when on the go or at home. Pair with Crayola Crayons & Colored Pencils (sold separately). A great holiday gift for kids. Suitable for ages 3 & up ...Show more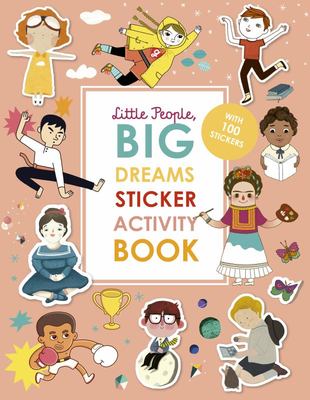 $17.99
NZD
Category: Sticker Books
Are you the hero that will end the reign of the evil Arch-Illager? Journey through the world of Minecraft Dungeons in this exciting sticker and activity book, where you'll spot dangerous mobs, protect innocent villagers and unleash a horde of heroes to fight back the sprawl of evil. Packed with stickers and activities like mazes, sudokus and spot-the-difference, this book has hours of fun that only a worthy hero will be able to complete. ...Show more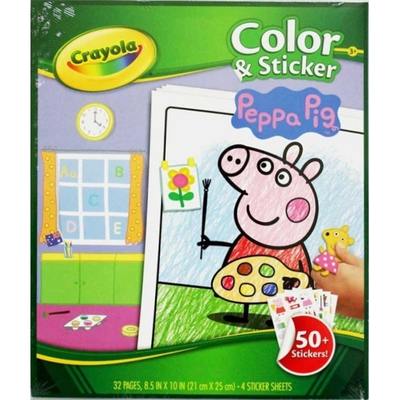 $8.99
NZD
Category: Drawing and Colouring
Featuring scenes and characters from the Peppa Pig, the Crayola Color & Sticker Book gives kids plenty of room for imaginative exploration. This Color & Sticker Book is packed with 32 bold, cheerful coloring pages and over 50 large-sized stickers, which kids can use to decorate their creations. Age: 3 years and up Item no: 05847 Approx package dimensions: 22 x 25 x 1 cms Contents: 32 coloring pages and 4 sticker sheets 32 coloring pages for hours of entertainment 4 sheets of over 50 stickers Create your own scenes with over 50 large stickers Bold coloring lines ideal for guiding young imaginations ...Show more
$12.99
NZD
Category: Sticker Books | Series: Little Sticker Dolly Dressing
A younger version of Sticker Dolly Dressing, this new series is sure to please little girls worldwide. Dress the little dollies with easy to stick stickers on the laminated pages. A fold out "car park" for the stickers will help little hands to prepare the clothes before dressing the dollies.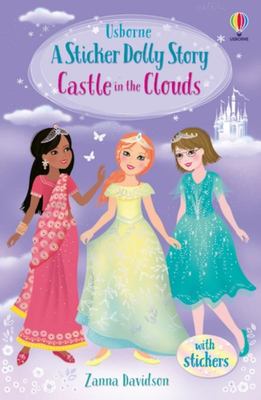 $12.99
NZD
Category: Junior Fiction 5-9-year-olds | Series: Sticker Dollies Ser.
The fifth title in the brand new Sticker Dollies stories, a fiction series for young readers, inspired by the Sticker Dolly Dressing books, starring three new Doll characters - the Princess Dolls. The Princess Dolls, Sophia, Meera and Olivia are off to the Castle in the Clouds on the Majestic Isle, for the Cloud Princess' Grand Welcome Ceremony. But they soon discover not everything is going smoothly. The Cloud Princess says she can't go through with the ceremony. She is expected to perform a dance and she says she's a terrible dancer! But if she doesn't perform, she'll be lettering down her parents... and her people. Now it's up to the Princess Dolls to find a solution, and fast. Brand new series fiction for young readers, inspired by the best-selling Sticker Dolly Dressing series. Contains a page of stickers so you can dress the dolls, and illustrations throughout. Exciting adventure story starring the 'Princess Dolls', with aspirational, diverse female characters. ...Show more
$15.99
NZD
Category: Sticker Books | Series: Sticker Dolly Dressing
From street dance to samba, ballroom to ballet, dress the dolls for a variety of dances in this lively sticker book. Perfect for young lovers of dance, there are over 300 stickers of clothes, costumes and accessories to get the dolls ready for different kinds of dancing.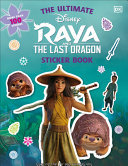 $8.99
NZD
Category: Sticker Books | Series: Ultimate Sticker Book Ser.
Discover the world of Disney's new movie Raya and the Last Dragon in stickers   Dive straight into the action of the new Disney movie Raya and the Last Dragon and get sticking Featuring more than 100 colorful stickers, children can explore and learn all about the exciting world of Disney's new animat ed movie as they play. From cool new characters to amazing locations, DK's bright, beautiful Disney Raya and the Last Dragon: Ultimate Sticker Book is packed with fun facts about the movie and colorful images. The perfect activity book for children, come rain or shine   Exploring themes of community and hope, and inspired by the beautiful and diverse cultures of Southeast Asia, the movie introduces Raya, a lone warrior from the fantasy kingdom of Kumandra who teams up with a crew of misfits in her quest to find the Last Dragon and bring light and unity back to their world.   (c)2020 Disney ...Show more
$9.99
NZD
Category: Sticker Books | Series: My Favourite Sticker Books
A sticker book with lasting appeal. With colourful farm animal stickers to play with and simple, entertaining text, youngsters can make a beautiful book-to-keep with this popular new series. Includes over 200 stickers!
$12.99
NZD
Category: Sticker Books | Series: Little First Stickers
Add stickers to bring the prehistoric scenes to life: show T-rex pursuing its prey, and gentle giants munching their leafy lunch, meet some reptiles of sea and sky, and discover what may have happened on the day that sealed the dinosaurs' doom. This book is ideal for keeping children entertained at week ends, on journeys, or in the holidays. ...Show more