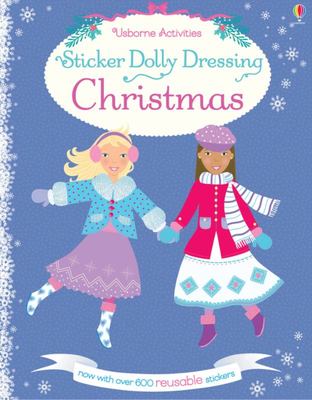 $15.99
NZD
Category: Sticker Books | Series: Sticker Dolly Dressing Ser.
A festive sticker book containing 13 Christmassy scenes and over 600 stickers to dress the dollies for different occasions. Pick out clothes, bags, shoes, hats and jewellery to get the girls dressed for Christmas shopping, to go ice-skating, for a Christmas party and ready for bedtime on Christmas Eve. ...Show more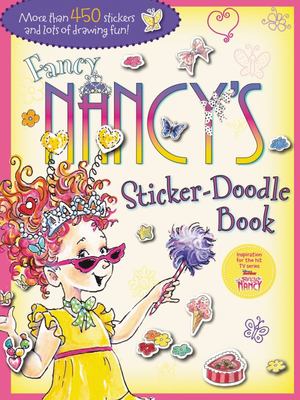 $24.99
NZD
Category: Sticker Books | Series: Fancy Nancy Ser.
*NOW A HIT TV SERIES ON DISNEY JUNIOR*   Fancy Nancy fans everywhere can let their creative side sparkle, dazzle, and shine Fancy Nancy's Sticker-Doodle Book is the ultimate (that's fancy for the best) collection Perfect for hours of imaginative, artistic and glamorous fun, Fancy Nancy's Sticker-Doo dle Book includes bright sticker pages with over 450 full-color stickers and Fancy Nancy-themed coloring and drawing activities Ooh la la Fancy Nancy is starring in her own fabulous TV show on Disney Junior. READ THE BOOKS THAT STARTED IT ALL Fancy Nancy Fancy Nancy and the Posh Puppy Fancy Nancy: Bonjour, Butterfly Fancy Nancy: Splendiferous Christmas Fancy Nancy and the Fabulous Fashion Boutique Fancy Nancy and the Mermaid Ballet Fancy Nancy: Fanciest Doll in the Universe Fancy Nancy and the Wedding of the Century Fancy Nancy: Saturday Night Sleepover Fancy Nancy: Oodles of Kittens ...Show more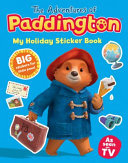 $8.99
NZD
Category: Sticker Books | Series: Paddington TV Ser.
A fun-packed sticker book, based on the hilarious new animated TV series, The Adventures of Paddington, that is guaranteed to keep your toddler happy through the holidays! Aimed at 2-4 year olds, this great sticker book is packed with big stickers that are easy to pull off for little hands, colouring p ages and a range of fun puzzles and activities based on Paddington's TV adventures at 32 Windsor Gardens. This is the perfect holiday activity book for Paddington fans! ...Show more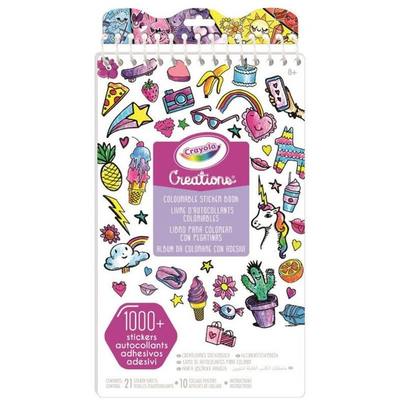 $17.99
NZD
Category: Sticker Books
Colour and sticker with your favourite characters ! Crayola Colour your own Sticker Book lets kids use their imaginations for colouring fun! Each book has colouring pages and contains stickers!
$16.99
NZD
Category: Sticker Books | Series: Sticker Dolly Dressing
Dress the sticker dollies as they flutter their way through fairyland in this gorgeous activity book in the Sticker Dolly Dressing series. There are over 400 reusable stickers with which to dress the dolls in gorgeous flowery dresses, and beautiful shoes and garlands for a moonlight flight, a fairy tea party and even a visit to the Fairy Queen.  ...Show more
$8.99
NZD
Category: Sticker Books | Series: Ultimate Sticker Book Ser.
Enjoy the holiday season with this festive LEGO sticker book! Visit a magical LEGO Winter Wonderland. From ice-skating minifigures and twinkling trees to excited elves and even a furry Yeti, get in the festive spirit with more than 100 LEGO stickers. The perfect gift for children for the holiday season ! 2020 The LEGO Group ...Show more
$15.99
NZD
Category: Christmas Activities | Series: Peppa Pig Ser.
Every page has a fun activity and a silly joke to help Peppa fans get in the festive spirit. Get ready for Christmas with this brilliant Peppa activity book! Stick an advent calendar, draw Peppa and give presents to all of Peppa's friends - Yule be glad you bought this book!
$17.99
NZD
Category: Activity Books | Series: Make and Do Ser.
Packed with make and do activities and over 200 stickers, The Singing Mermaid Make and Do Book is a great gift for any child - ideal for rainy days and holidays.Tempted by the promise of fame and fortune, the Singing Mermaid joins a circus. The crowds love her, but the poor mermaid is kept in a tank by the wicked circus owner Sam Sly, and she soon longs to return to the freedom of her ocean home. Join the mermaid's adventures and find out how to make a shimmering mermaid crown, a circus tent theatre, and a sparkling ocean in a jam jar.Based on the bestselling picture book The Singing Mermaid by Julia Donaldson and Lydia Monks. ...Show more
$13.99
NZD
Category: Sticker Books
Packed with sticker scenes, puzzles, games and over 400 stickers, What the Ladybird Heard Sticker Book is perfect for birthdays, rainy days and school holidays - a great gift for any child.Join two crafty robbers, one crime-busting ladybird and a farmyard full of noisy animals in this fun sticker activi ty book, based on the bestselling picture book, What the Ladybird Heard by stellar picture-book partnership Julia Donaldson and Lydia Monks, creators of Sugarlump and the Unicorn and The Singing Mermaid. ...Show more
$16.99
NZD
Category: Sticker Books | Series: Usborne Sticker Dolly Dressing
Dress the dolls as they play with their cats in the garden, take them to a grooming salon, visit to the vet and stay at a cattery. As well as the outfits for the dolls, the stickers also include toys for the cats and lots of accessories, such as bowls, beds and cat boxes. An irresistible book that's per fect for any cat lover or fan of the bestselling Sticker Dolly Dressing series. Features reuseable stickers, laminated pages and a fold-out cover where you can put your stickers while designing different outfits. ...Show more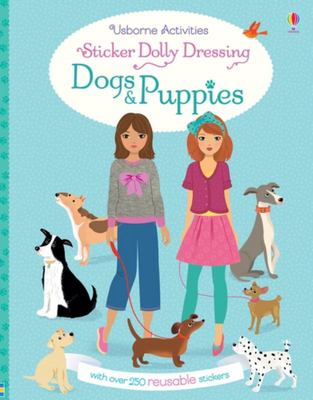 $16.99
NZD
Category: Sticker Books | Series: Sticker Dolly Dressing
Dress the dolls as they go on a walk in the countryside with their dogs, take their pampered pups to a grooming parlour, go to a dog boutique, attend obedience classes and play in the park. As well as the outfits for the dolls, the stickers also include canine accessories - waterproof coats, colourful c ollars, dog toys and lots more. ...Show more
$16.99
NZD
Category: Sticker Books | Series: Sticker Dolly Dressing
Kids of all ages will love dressing the dolls in the fancy dress outfits in this new format of an incredibly popular title in the Sticker Dolly Dressing series. Choose clothes for all kinds of parties, including dazzling gowns for a masked ball, pretty fairy dresses for a secret garden party, swashbuckl ing costumes for a pirate party, spooky trick or treat outfits for Halloween night, and lots, lots more. With over 250 clothing and accessory stickers to choose from, there are plenty of outfits to create. Reusable sticker and a gatefold back page allow for plenty of experimentation. Replaces ISBN 9781409530541. ...Show more