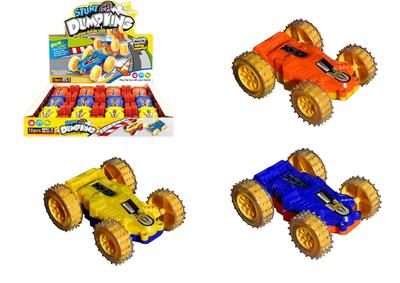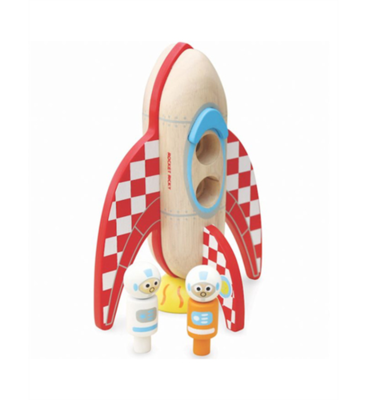 $62.99
NZD
Category: Transport Related
Wooden toy rocket with movable rocket flames. Complete with two colourful removable wooden spacemen. This retro wooden rocket is made of sustainable rubber wood. Designed to promote coordination, imaginative play and fine motor skills.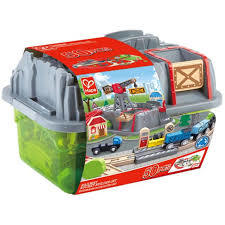 $139.99
NZD
Category: Transport Related
This great train set lets you build your own town! Unpack everything from the storage box then use the lid to create a cool little town for your passengers and cargo to move through! Follow the instructions or build your own town from your imagination.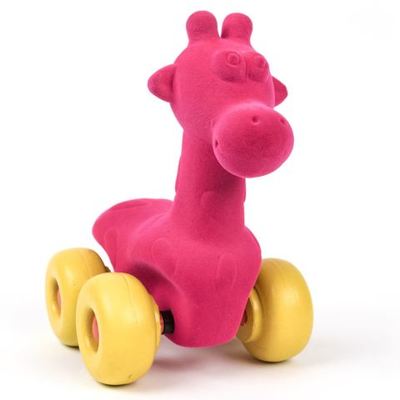 $27.99
NZD
Category: Toys
The Giraffe on Wheels is a 7" high pink giraffe on wheels. It's great for babies and infants to push and roll, or grasp and hold. Made from squishy-soft natural rubber foam, it's safe for baby. The velvety fuzzy surface provides sensory stimulation. A push toy that encourages babies and toddlers t o move. Fun animal characters inspire hours of imaginative play. Ages: 0+ (Safe for use) Recommended Age: 9m+ (Most beneficial). To Clean: Wipe with a damp cloth. Made from natural rubber foam, this toy uses sustainable and eco-friendly materials. ...Show more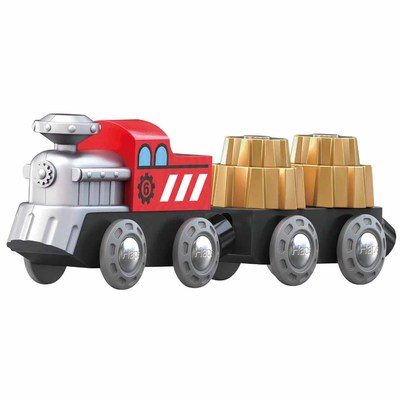 $29.99
NZD
Category: Transport Related
As you push this train down the track, the cogs on its wagon happily spin around for a truly dynamic play experience! The two cog sets can be removed for play involving loading and unloading. Age: 3+ Years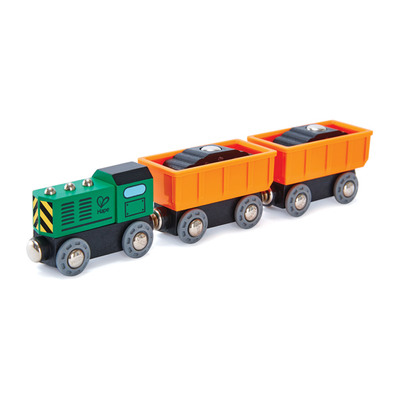 $29.99
NZD
Category: Transport Related
Push this diesel freight train along the track to transport loads to market! The train's freight wagons are loaded with blocks of ore that can be picked up by Hape's magnetic boom cranes. Age: 3+ Years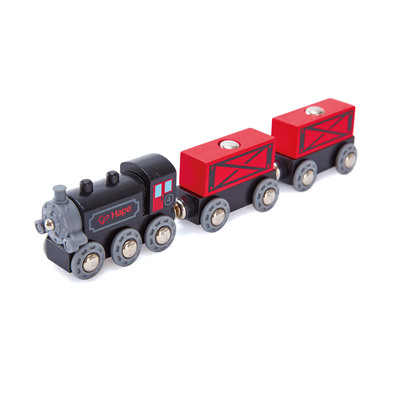 $29.99
NZD
Category: Transport Related
Age: 3+ Years Chug your way along the track with this classic steam-era freight train! With a black engine and two bright red carriages, it is sure to get the job done. 1. Connect the engine to the carriages by linking the magnets on each unit. 2. Push the train along the track.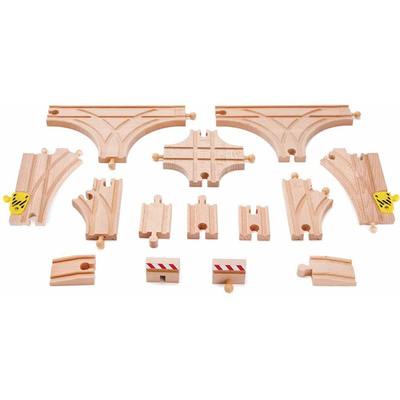 $59.99
NZD
Category: Transport Related
Build the railway of your dreams with this selection of track including T junctions, switch tracks and a crossroad. Flick the yellow switch on the long track pieces to open or close a siding. -> Age: 3 years and up -> Model no: E3733 -> Package dimensions: Approx 48 x 24 x 6 cms -> Main Mate rials: Wood, Water based paint -> Number of pieces: 14 -> Selection of track including T junctions, switch tracks and a crossroad -> Flick the yellow switch on the long track pieces to open or close a siding. -> Encourages imaginative play and creativity in little ones -> Fully compatible with popular train products and Systems -> Train not included ...Show more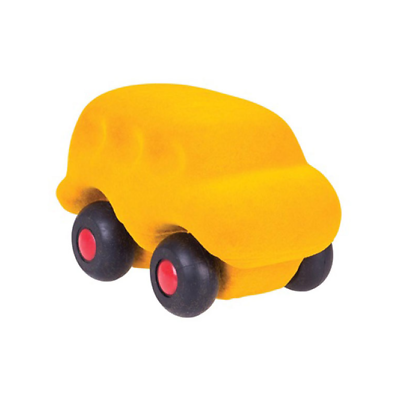 $11.99
NZD
Category: Transport Related
The Rubbabu micro school bus is made of high quality foam rubber and is a fun soft toy that can be used safely from birth. The wheels on the sides turn smoothly so that the car can drive well. It is a car that your child can enjoy for hours on end and that will not break easily. * - Material: 100% foam rubber * - Can be used from birth * - Meets the safety requirements of toys. * - Easy to clean ...Show more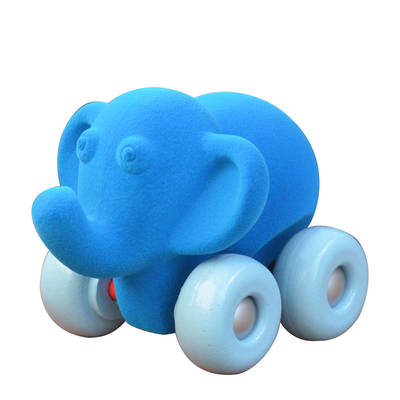 $27.99
NZD
Category: Toys
The Elephant on wheels. It's great for babies and infants to push and roll, or grasp and hold. Made from squishy-soft natural rubber foam, it's safe for baby. The velvety fuzzy surface provides sensory stimulation. A push toy that encourages babies and toddlers to move. Fun animal characters insp ire hours of imaginative play. Ages: 0+ (Safe for use) Recommended Age: 9m+ (Most beneficial). To Clean: Wipe with a damp cloth. Made from natural rubber foam, this toy uses sustainable and eco-friendly materials. ...Show more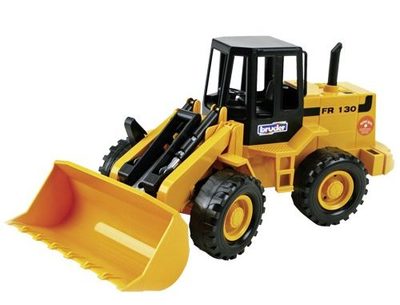 $59.99
NZD
Category: Transport Related
Fantastic Bruder 'Professional Series' Road Loader FR 130 toy.This articulated road loader FR 130 has a tilting bucket, articulated steering and a fully functioning bucket arm. - Suitable for indoor and outdoor use- Made from strong plastic- Approx size 40 x 15.3 x 18.2 cm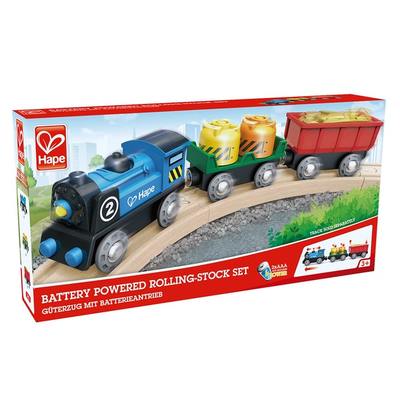 $49.99
NZD
Category: Transport Related
With a blue engine, this battery powered rolling-stock set amusingly wiggles and wobbles! Let it loose on the track and watch the cargo in one car bounce up and down while the pumps in the other car spin round and round. 1. Switch on the train and place it on the track. 2. Watch the cargo in one car b ounce up and down, while the pumps in the other car spin round and round. Age: 3 years and up Approx package dimensions: 30 x 15 x 5 cms Main Materials: ABS, Metal, Magnet, TPE, POM Number of pieces: 3 Features a battery powered classic looking engine for your railway adventures! Two freight wagons packed with removable cargo. Fully compatible with popular train products and Systems Non-toxic finishes and child safe materials Batteries: 2x AAA batteries required and not included ...Show more