$27.99
NZD
Category: Myths and Legends
Celebrate your year from New Year's Day to Christmas Eve with this treasury of 52 best-loved stories from around the world. This rich resource collects together folk tales from home and legends and myths from distant lands to commemorate the changing seasons, cultural events and international festivals throughout the year. Stories include Father Frost, The Magic Porridge Pot, The Frog Prince, The Runaway Pancake, The Pot of Gold, The Hare in the Moon and One Dark and Stormy Night. ...Show more
$29.99
NZD
Category: Fairytales | Series: Story Collections for Little Children Ser.
This collection of fairy tales is perfect for reading aloud with children at bedime. They are beautifully illustrated by Lorena Alvarez. The stories included are: Cinderella, Goldilocks, Jack & the Beanstalk, Little Red Riding Hood, The Princess & the Pea.
$34.99
NZD
Category: Fairytales
Bursting with magic and mischief, adventures abound with this new collection of classic fairytales authored by bestselling author Margaret Mayo. Join favourite characters as they scale beanstalks, ride in carriages made of pumpkins, and eat poisoned apples ... Much-loved classics that feature in the co llection include Cinderella, Jack and the Beanstalk and Rumplestiltskin, These timeless tales are vivaciously retold by Margaret Mayo, who perfectly captures their enchantment. The highly illustrated edition features artwork by Helen Stephens, whose colourful sketches deliver the stories to their dramatic full potential. ...Show more
$37.99
NZD
Category: Fairytales, Myths and Legends
Academy Award-winning actress, director, producer, and activist Natalie Portman retells three classic fables and imbues them with wit and wisdom.   From realizing that there is no "right" way to live to respecting our planet and learning what really makes someone a winner, the messages at the heart of Natalie Portman's Fables are modern takes on timeless life lessons.   Told with a playful, kid-friendly voice and perfectly paired with Janna Mattia's charming artwork, Portman's insightful retellings of The Tortoise and the Hare, The Three Little Pigs, and Country Mouse and City Mouse are ideal for reading aloud and are sure to become beloved additions to family libraries. ...Show more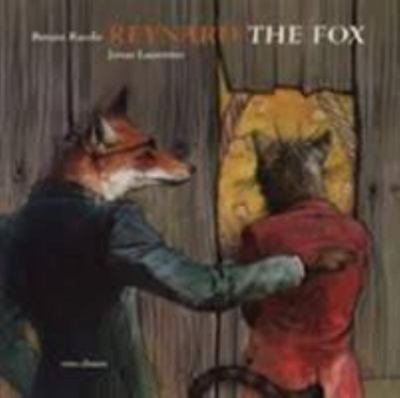 $25.00
NZD
$40.00
(37% off)
Category: Myths and Legends
The fabulous tales of the clever fox who was first brought to our attention in Aesop's Fables.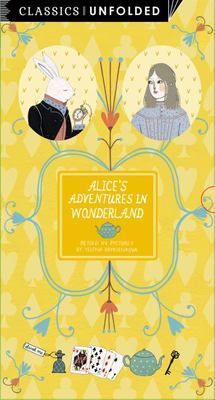 $9.99
NZD
Category: Fairytales | Series: Unfolded
The fourth in a series of fold-out concertina gift titles that tell world-famous stories in 16 panels, illustrated by American artist Yelena Bryksenkova. Every title in this series is like a visual 'spark notes': a learning tool that simplifies plots into bite-sized pieces, and doubles as a beautiful pi ece of freestanding art to shelve or frame. Alice in Wonderland visualises Lewis Carroll's timeless adventure, in which a young girl tumbles down a rabbit hole into a strange land filled with unforgettable characters including the Cheshire Cat, the Mad Hatter, the White Rabbit and the Queen of Hearts. ...Show more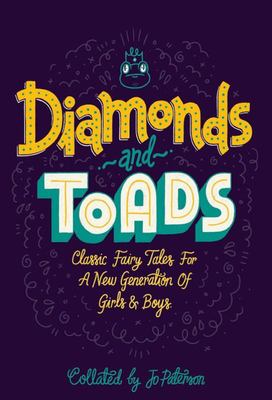 $39.99
NZD
Category: Fairytales
From the original writings of The Grimm Brothers, Hans Christian Andersen, Perrault and other master storytellers, this re­envisioned collection of 18 of our favourite fairy tales challenges outdated gender stereotypes and creates diverse new tales for every girl and boy - regardless of gender, skin col our or sexual orientation. In Diamonds and Toads, a brave princess fights her way through a forest of thorns to place a kiss on the sleeping Briar Rose. The Frog Prince's curse is ultimately undone by another prince who learns not to judge by outward appearances. And a young woman proves she is more than capable of using her wits to save her betrothed as the gender roles are reversed in Jorinda and Joringel. Richly illustrated by some of New Zealand's best loved illustrators and artists, this treasury is sure to become a favourite for a new generation of readers. ...Show more
$29.99
NZD
Category: Myths and Legends
From monster-slewing heroes to ancient accounts of gods and goddesses from all around the world, such as Thor and Odin, the beautifully illustrated follow-up to Atlas of Monsters and Ghosts is a fun and fascinating journey through the realms of mythology, enthralling with tales of creation, legendary fa bles, gods and beasts. Accompanied by engaging text by Marzia Accatino, Laura Brenella's captivating illustrations take you on a voyage of discovery all over the globe. Guided by the centaur Chiron, young readers will vault across the world to learn about the powers and weaknesses of the gods, the adventures of the great heroes, the best ways to befriend strange creatures, and the most useful tricks for escaping terrible monsters. From Norse legends of valiant Valkyries preparing for battle to the powers of Ancient Egypt's gods and goddesses, this is an exciting introduction to the world of gods, goddesses and heroes for young kids. About Lonely Planet Kids: Lonely Planet Kids - an imprint of the world's leading travel authority Lonely Planet - published its first book in 2011. Over the past 45 years, Lonely Planet has grown a dedicated global community of travellers, many of whom are now sharing a passion for exploration with their children. Lonely Planet Kids educates and encourages young readers at home and in school to learn about the world with engaging books on culture, sociology, geography, nature, history, space and more. We want to inspire the next generation of global citizens and help kids and their parents to approach life in a way that makes every day an adventure. Come explore!   ...Show more
$44.99
NZD
Category: Fairytales
Two hundred years ago the Brothers Grimm published their famous collection of folk tales, including these thirty much-loved stories of helpful elves; giants who can see into the next land; foolish but good-hearted lads; princesses with golden hair; faithful servants and wicked queens. This sumptuously i llustrated collection of essential Grimm classics includes stories every childhood needs: 'The Frog Prince', 'Little Red Riding Hood', 'Sleeping Beauty', 'Cinderella', 'Rumpelstiltskin' and dozens more. Each tale is brought to life with radiant, faithful pictures from Daniela Drescher, one of Germany's best-loved illustrators, which are sure to fire any child's imagination. ...Show more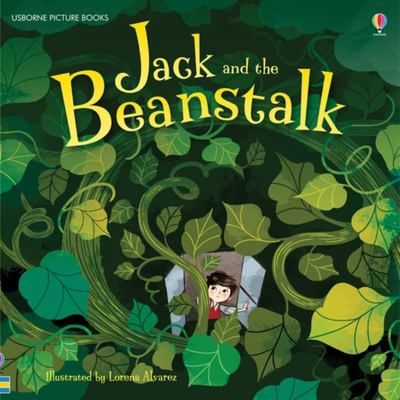 $12.99
NZD
Category: Fairytales | Series: Picture Bks.
The popular fairy story specially retold for very young readers and with bright, colourful illustrations by Lorena Alvarez on every page.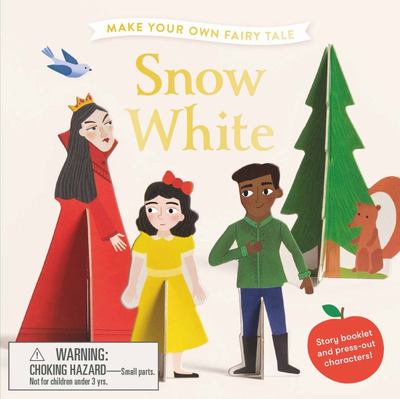 $29.99
NZD
Category: Fairytales
Press out and play along as you read withMake Your Own Fairy Tale: Snow White! Eight press-out sheets give you all the characters and props you need to re-enact the story of Snow White and the Seven Dwarfs. From Snow White herself to the wicked queen and the huntsman (and of course all seven dwarfs!) yo u can act out the story while you read it or invent alternate versions. Comes with a fully illustrated booklet that tells the story for grown-ups to read to little ones as they play or for bigger kids to enjoy themselves. ...Show more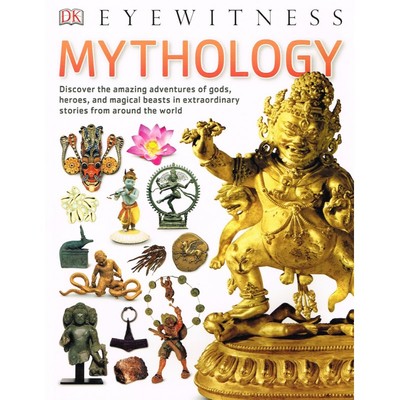 $15.99
NZD
Category: Myths and Legends
Find out what the lotus flower represents in different mythologies around the world. Discover how gods and goddesses were believed to influence the weather. See incredible masks used to drive away demons. What will you Eyewitness next? Visually stunning and packed full of facts, DK Eyewitness books are perfect for school projects and home learning. ...Show more