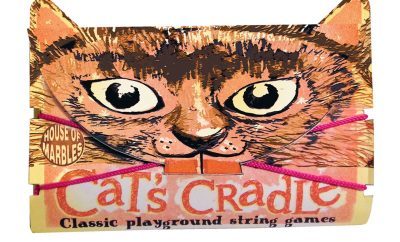 $8.99
NZD
Category: Games
Cord and full instructions for this classic playground game in a gorgeous innovative envelope. Cats cradle is a classic children's favourite. Envelope width measures approx: 23cms / 9 inches.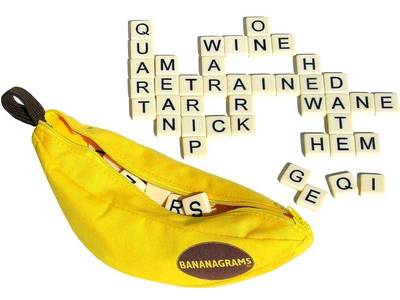 $32.99
NZD
Category: Games
The award-winning anagram game that will drive you bananas. Fast and fun, requires no pencil, paper or board. Educational, and great family fun. This word game is suitable for all ages, and for all the family to play together. It is simple and portable - 144 letter tiles in a 'banana' zippered pouch. De tailed instructions included. ...Show more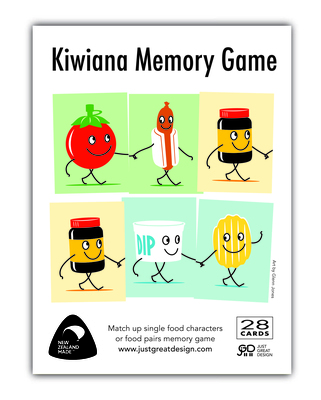 $17.99
NZD
Category: Memory Games
Your traditional memory game, but kiwiana themed.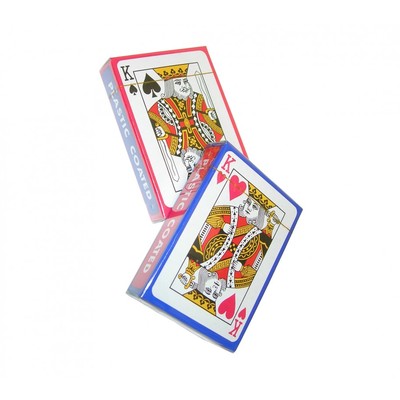 $2.10
NZD
$3.50
(40% off)
Category: Card Games
A standard deck of playing cards.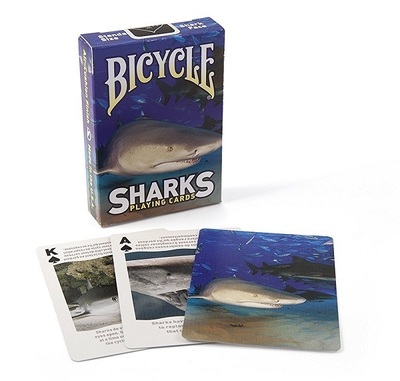 $8.39
NZD
$13.99
(40% off)
Category: Card Games
In the midst of the deepest, darkest part of the ocean lives some of the most beautiful, fascinating and merciless creatures, the shark. With 52 unique fact-filled card faces, Bicycle Sharks playing cards explore what mystifies us most about these creatures of the deep. Standard playing card size. Print ed on premium Bicycle brand cardstock with an air-cushion finish for optimum performance. ...Show more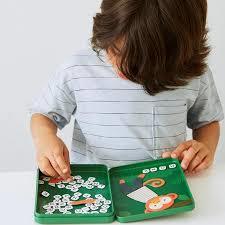 $19.99
NZD
Category: Magnetic Games
Hang out with a friend and go bananas with this Hang On Monkey Magnetic Travel Game from Petit Collage! Guess your friend's secret word before the image of the monkey is completed! Practice spelling and build vocabulary in this magnetic twist on the classic game of hangman. Perfect companion for any tra vel adventure, it comes in a portable handy tin Printed with non-toxic paints with the health of your child and the planet in mind Ages 4 years + Travel game measures 5.25" W x 7.5" L x 1" H ...Show more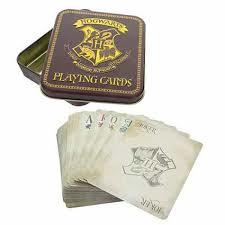 $18.99
NZD
Category: Card Games
Deal in the magic with this set of Harry Potter Hogwarts Playing Cards, the ultimate in playing card trickery! Inspired by the four houses of Hogwarts School of Witchcraft and Wizardry, the deck features suits in the designs of Gryffindor, Hufflepuff, Ravenclaw and Slytherin, making this a fun gift for any fan of the famous wizard. The set comes in a metal embossed burgundy tin, complete with the iconic crest of Hogwarts, and even features the school's Latin motto 'Draco dormiens nunquam titillandus' (Never Tickle a Sleeping Dragon). ...Show more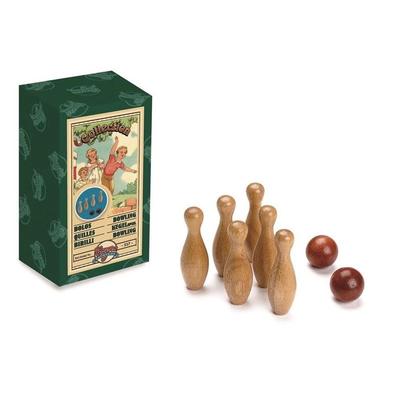 $19.99
NZD
Category: Games
Bowling balls, 30mm in diameter. The game consists in knocking down as many bowling pins as possible in one throw. Presented in a cloth bag and a vintage style cardboard box.This game is part of the Cayro Collection - which is the result of a meticulous process of reproduction of original games from the 1920s, making it a genuine collector's items not only because of its high quality but also due to the limited number of these games that have been brought out onto the market. ...Show more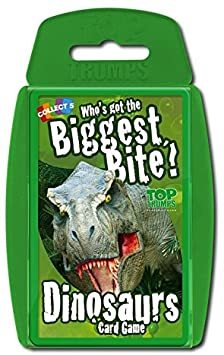 $15.99
NZD
Category: Card Games
What is it about dinosaurs that makes them so appealing to generation after generation? Whatever it is we've got it in bucket loads. Full of beautiful, realistic and dramatic illustrations, Gigatosaurus, Velociraptor, Brachiosaurus and Triceratops all feature. If you don't know your Archaeopteryx from y our Euoplocephalus you need this Top Trumps pack now! ...Show more
$12.99
NZD
Category: Card Games | Series: Snap Cards Ser.
A new addition to the range of Usborne Snap cards for young children. There are 52 snap cards (13 matching sets of 4), with labelled pictures of different farm animals. Simple instructions are included on the back of the pack, and the game can be played with fewer cards to make it easier for younger pla yers to join in. Ideal not only for playing Snap, an exciting two or more player game but equally good for matching and memory games that help young children develop concentration and word and visual matching skills. Farm animals are perennially popular. ...Show more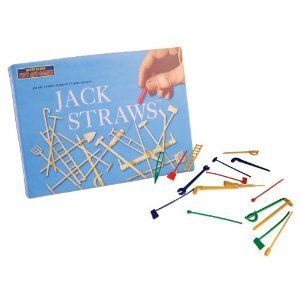 $11.99
NZD
Category: Games
This very old game has entertained children for a long time. Originally played using lengths of straw that were gathered together and then allowed to fall onto a heap, and then the skill was to remove pieces of straw one at a time without any other straw moving! The game has developed over the years but the version from the 1950s perhaps has the most nostalgic appeal of all of them. Enjoy it and have fun! ...Show more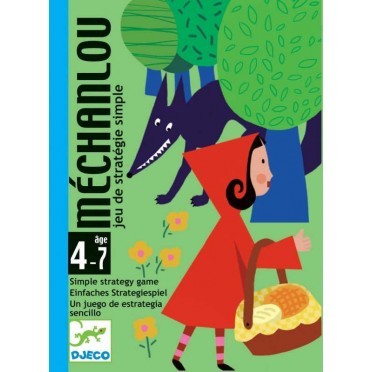 $24.99
NZD
Category: Card Games
On your turn you can either play a card in front of you, discard one or try to steal one from your fellow players by using a wolf-card. If your opponent can't identify a hunter, you can grab his card otherwise your turn is over. The winner is the first player with all 6 story cards.