$19.99
NZD
Category: Christmas Books
Christmas in summer, it's always a stunner, the children, they laugh and they play. Sing along with this Down Under delight! This catchy new song from Suzy Cato and the Itty Bitty Beats will be a hit with young and old. Santa's having a fun day at the beach, surfing and cooking a BBQ for Mrs Claus and t he reindeer. Carla Martell's beautiful quirky illustrations, in her signature fresh palette, offer much for young ones to look at. Who doesn't love a day at the beach! ...Show more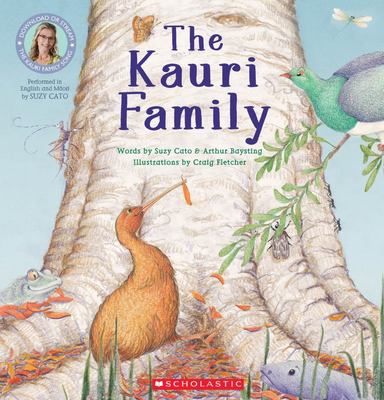 $19.99
NZD
Category: NZ Picture Books
Whats that there, can you see? I wonder what that thing can be, in the hole beneath the tree. Its part of the Kauri Family. Join adored childrens entertainer Suzy Cato in this catchy and playful sing-along that celebrates among trees and the wonderful wildlife that is at home in the forests of Aotearoa. A quintessentially Kiwi picture book that beautifully depicts the natural treasures that may be found in a kauri forest. Spot the kiwi, the tuatara, the weta and more even the twinkling Matariki stars above the treetops. ...Show more
$25.00
NZD
Category: NZ Picture Books
From glittering galaxies to busy city streets, this stunning picture book takes you on a tour around the Universe. I am the Universe, an infinite space of glittering galaxies. It's a starlit journey through space that will lead you to a wonderful planet brimming with all kinds of life - including your s. This stunning story demonstrating the scale of the Universe and our place in it was created specially for children aged three years and up by the award-winning author-illustrator Vasanti Unka, who lives in Auckland, New Zealand, the Earth, the Solar System, the Galaxy, the Milky Way, the Universe. ...Show more
$19.99
NZD
Category: Christmas Books
As a small country school prepares for its Christmas end-of-year show, they get a call from Santa, who is on his way to the hall when he runs into a spot of trouble! Fortunately, the Little Yellow Digger is on hand to rescue Santa and his truck full of presents.  
$19.99
NZD
Category: NZ Picture Books
There, inside the kennel, Ernie sat upon his chair. And oh, so proud, he read aloud: Adventures start right here! This kennel's full of magic, read Ernie with delight. In this you'll fly, up in the sky. Get packed, you leave tonight! Join popular radio hosts Jeanette Thomas and Robert Rakete with Er nie, Benny and a colourful cast of adorable doggie pals on a magical journey of family and friendship around the world. The story was inspired by The Breeze's own radio station dog and Jeanette's rescue dog Benny. ...Show more
$21.99
NZD
Category: NZ Picture Books
Another country classic to add to the Topp Twins/Jenny Cooper collection, and this ones a feelin good bumper of a ride! Two keen anglers (bearing a strong resemblance to a certain pair of Dames) vroom, screech and beep their way down the road. Join the ride for some wheel-spinning fun!
$25.99
NZD
Category: NZ Picture Books
Irresistible rhymes and drawings * Bilingual English and Maori, in classy hardback * Companion volume to There's a Tui in our Teapot! Weta and friends, including beetle, centipede, stick insect and huhu, come to school with the kids. But they don't want to stay in the classroom! Can Koro help his mokopu na keep the critters safe? ...Show more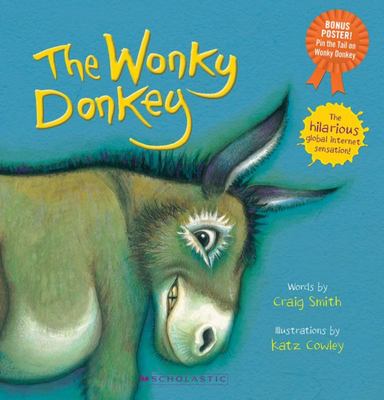 $21.99
NZD
Category: NZ Picture Books | Series: Wonky Donkey
Pin the tail on the fastest-selling donkey on three legs! A new edition of the viral internet sensation and runaway #1 global bestseller featuring the funny, cumulative song about the spunky, hanky-panky cranky stinky dinky lanky honky-tonky winky wonky donkey. This edition of the book comes with a BON US Pin the Tail on the Donkey poster and removable, re-usable stickers with a range of tails for even more fun and games. ...Show more

$24.99
NZD
Category: NZ Picture Books
Award-winning illustrator and author, Donovan Bixley returns with a new puzzle book in The Looky Book series. Travel through time and explore the history of Aotearoa within 11 awesome puzzles that are bursting with information.  How good are your counting skills? Could you find the moa hiding from the giant eagles? Can you help the children in the classroom find all the letters in the alphabet?  The Looky Book series continues with a hilarious 24-page puzzle book that takes a look through the history of New Zealand. Providing hours of quality fun for children aged five and up, with loads of extra details added in for adults. From bestselling New Zealand illustrator Donovan Bixley. ...Show more
$19.99
NZD
Category: NZ Picture Books
One night on Nadia Lim's Central Otago farm a little chick hatches out of its egg ..."My, oh my, you're MARVELLOUS!" Mama whispers happily. "Welcome Marvellous Marvin, to our little family." This adorable picture book, inspired by a true story, includes family photos, egg-citing farm and food facts and a collectable Nadia Lim fluffy pancakes recipe. ...Show more
$19.99
NZD
Category: NZ Picture Books
A young boy who agrees to take care of a witch's shadow while she is on vacation finds that having two shadows creates some unexpected problems.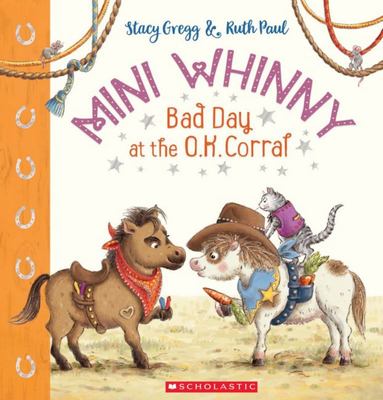 $18.99
NZD
Category: NZ Picture Books | Series: Mini Whinny
This was no ordinary day at the O.K. Corral pony day care... Join spirited little Mini Whinny as she beats bullying bad boy Bandit and gives him a truckload of trouble! Another adorable story of friendship by talented duo Stacy Gregg and Ruth Paul.