$32.99
NZD
Category: Reference
Have you ever wondered how a dinosaur would measure up against the Great Pyramids of Giza, if a hummingbird could outfly a jet plane, or how many atoms could fit inside a grain of sand? These are just some of the questions explored in this extraordinary book of comparisons.Detailed images drawn to scale , informative text and unexpected visual analogies will help the reader to comprehend just how fast, how strong, how small and how big things really are. With stunning Victorian-style artwork by award-winning illustrator Page Tsou, this visual feast of a compendium will surprise and delight inquisitive minds in equal measure.Peek inside and discover a beetle that is stronger than an elephant, meet the pterosaur that was bigger than a spitfire and explore the furthest reaches of the known universe. ...Show more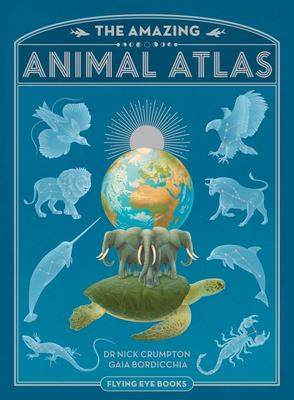 $44.99
NZD
Category: Reference
From the great winding Ganges River in India to the thick conifer forests of northern Europe, kids can travel across the globe to discover the rich variety of animals that live on the planet in this fascinating fact-filled book written by a noted zoologist. Full color. 10 13/16 x 14 13/16.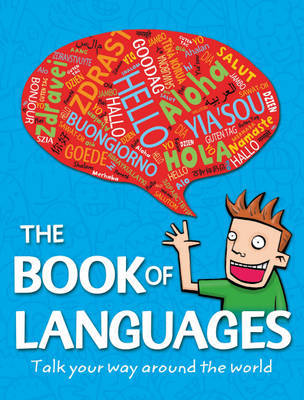 $21.99
NZD
Category: Reference
Did you know that there are nearly 7,000 languages spoken around the world? This book introduces you to a wide variety of different languages to start you off on your language-learning journey. Find out where languages come from and where they are spoken. From Arabic to Zulu, Morse code to whale song, t his book is packed with language facts and phrases to help you communicate all around the world. It includes: basic vocabulary and short dialogues to practise, maps and flags to show where languages are spoken and information on non-verbal languages, including sign language. ...Show more
$17.99
NZD
Category: Dictionaries | Series: Word Hunters
From award-winning author Nick Earls and illustrator Terry Whidborne comes a mysterious, action-packed series for the word nerd in us all.Lexi and Al Hunter are twins with almost nothing in common - except their parents and their birthday! At school Lexi hangs with her friends, while Al hides in the lib rary reading about history, battles and faraway places. When the twins stumble upon an old dictionary their world as they know it changes. They are blasted into history to hunt down the words that threaten to vanish from our past and our present. Their lives and the future of the world are at stake. Can they find a way back home? Or will they be trapped in the past? For once, they'll need to depend on each other if they want to survive. ...Show more
$49.99
NZD
Category: Reference | Series: His Dark Materials
The extraordinary world of Philip Pullman's bestselling trilogy is explored in all the detail any fan of the books will ever need. With in-depth, chapter-referenced sections on characters, places, creatures, sciences, languages, and much more, this brilliant work by Laurie Frost has become the official, and definitive, reference guide to Pullman's books. ...Show more
$39.99
NZD
Category: Reference
​What is a bumbershoot? Or a moonbow? And what does it mean when someone absquatulates...? Find out all this and more in the Dictionary of Difficult Words. Test your knowledge with more than 400 words to amaze, confuse, and inspire budding wordsmiths (and adults). All of the words featured in this book are difficult to spell, hard to say, and their meanings are obscure to most children (and most adults)! Written with simple, easy-to-understand definitions by lexicographer Jane Solomon, this dictionary celebrates the beauty of the English language for family trivia time spent around the printed page. ...Show more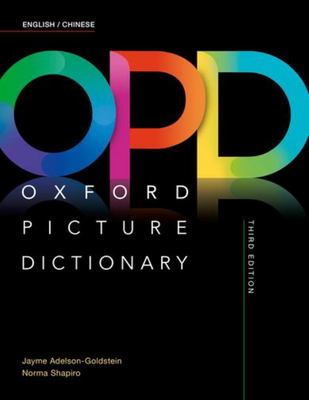 $55.99
NZD
Category: Reference
Content is organized within 12 thematic units, including Everyday Language, People, Housing, Food and Recreation. Each unit starts with an Intro page (new to this edition) and ends with a story page, with single or double-page sub-topics introducing new words in a realistic visual context and easy-to-le arn "chunks."The target new vocabulary is listed and simple practice activities help students put their new words into practice.Story pages include pre-reading questions to build previewing and predicting skills and post-reading questions and role-play activities to support critical thinking and to encourage students to use the new language they have learned. Rich visual contexts recycle words from the unit. This structure is designed to address the needs of multilevel classrooms.Supporting components include more guidance on this topic as well as assessing needs and lesson planning. (available in English only). ...Show more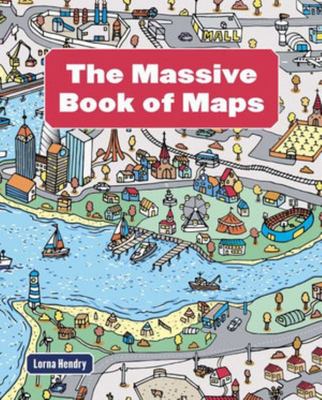 $29.99
NZD
Category: Atlases
Humans have used maps for thousands of years. They have been hugely important to our understanding of the world, and continue to be valuable tools in our everyday life. While some elements remain the same, the maps of today are very different to those of the past. Learn all about these fascinating devic es in The Massive Book of Maps! ...Show more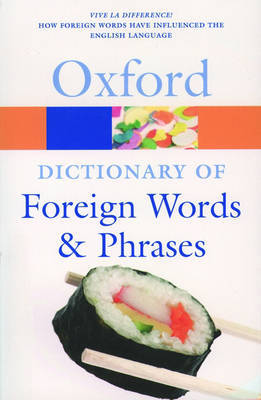 $39.95
NZD
Category: Dictionaries | Series: Oxford Paperback Reference
Containing over 8,000 entries, this fascinating dictionary is the authoritative guide to foreign words and phrases used in contemporary British and American English. Drawn from over 40 languages, entries provide details of the history of each word or phrase, including language of origin, spelling varian ts, and its sense and use in English. From expressions such as ab origine, a cappella, and nouvelle cuisine, to futon, pot-pourri, and tamagotchi. ...Show more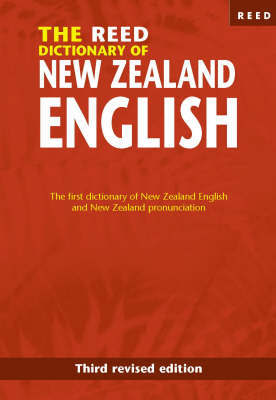 $49.99
NZD
Category: Dictionaries
When it was first published as the Heinemann New Zealand Dictionary in 1979, this dictionary was acclaimed as 'our first home-grown dictionary, complete with all the words we shock or mystify the world with.' A second edition was published in 1989; now renam ed as The Reed Dictionary of New Zealand English, this third edition represents several years of concentrated editorial revision under the supervision of Nelson Wattie. It includes all of the words in common usage in New Zealand (updated to include the latest terms from the information age), presented and defined in everyday language, together with ready reference tables. The originator of the dictionary, H.W. (Harry) Orsman, was until his retirement professor in the Department of English Language and Literature at the Victoria University of Wellington. He is also the author of The Beaut Little Book of New Zealand Slang. The revising editor, Nelson Wattie, is a linguistic authority currently based at the Stout Research Centre for the Study of New Zealand History, Society and Culture at Victoria University of Wellington. ++ Finalist for the Montana Medal for non-fiction (Reference & Anthology) 2002 ++ ...Show more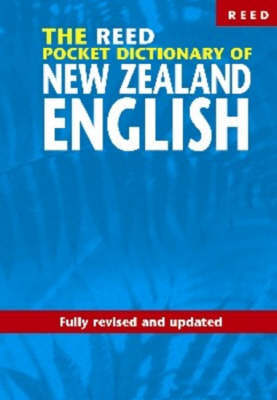 $31.00
NZD
Category: Dictionaries
Revised and condensed from The Reed Dictionary of New Zealand English — shortlisted for the Montana Book Awards 2002 — this pocket dictionary includes all of the words in common usage in New Zealand (updated to include the latest terms from the information age), presented and defined in everyday langu age, together with ready reference tables. ...Show more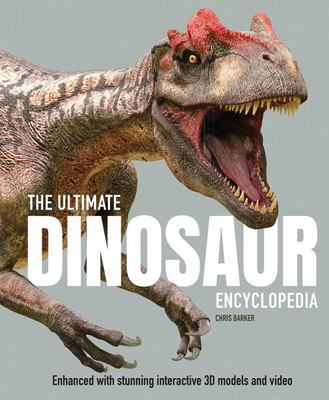 $45.00
NZD
Category: Dinosaurs
Augmented Reality brings dinosaurs to life as 3D models on your book!