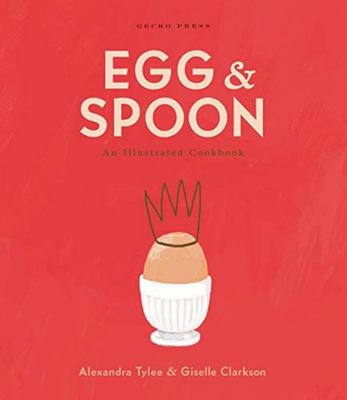 $39.99
NZD
Category: Cooking and Gardening
Egg and Spoon is a beautiful illustrated cookbook for children—and adults—that celebrates imagination, confidence and the fun of cooking. A scrumptious collection for anyone who loves good healthy food— and an occasional indulgence. Here are after-school snacks, breakfast on a stick, cakes, slices and dinners. Egg and Spoon is for children learning to cook independently and families to enjoy cooking together. Much of the food is naturally gluten-free or vegan. Alexandra Tylee is the owner and chef at Pipi Café, a little pink house, cottage garden and pizza truck. Pipi celebrates eating together and taking pleasure in small things—hot chocolate in a special cup, foraged food, a boiled egg slipped into a pocket for later. Tylee trusts children to choose flavours and handle equipment in this joyful book that will set them on a lifetime love of healthy cooking and eating. Giselle Clarkson's illustrations are scrumptious and subversively playful.   ...Show more
$15.99
NZD
Category: Sticker Books | Series: Sticker Dolly Dressing
Dress the girl and boy dolls in wonderful traditional costumes for festivals and ceremonies around the world, including beautiful silk saris at an Indian wedding, fabulous flamenco dresses in Spain, a Mexican carnival and harvest festival in Tibet. There's over 250 stickers of outfits and accessories, a nd a sticker world map of all the countries. The cover and one double page of stickers are foiled which adds extra sparkle to the colourful illustrations. ...Show more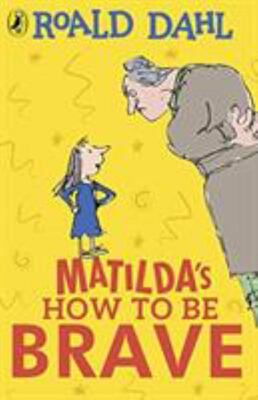 $0.00
NZD
Category: Activity Books
Matilda is BRAVE and BRILLIANT - and you can be too! Packed with GAMES, JOKES AND QUIZZES and much more, this marvellous book has all the tips and tricks you need to become a REAL HERO and even stand up to THE TERRIBLE TRUNCHBULL.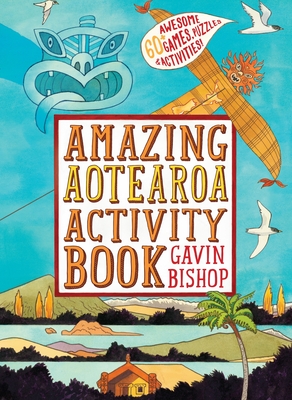 $24.99
NZD
Category: Activity Books
5 -12 Years Old. You'll have lots of creative fun with this book full of puzzles, quizzes and activities that explore Aotearoa New Zealand and its people. Based on Gavin Bishop's bestselling Aotearoa- The New Zealand Story and Wildlife of Aotearoa, this activity book is a place for you to tell your own story in words and pictures.You'll- learn to introduce yourself in Maori- solve puzzles and crack codes- play games- invent a superhero- draw your future home- make maps- curate your heroes in a wall of fame- design a flag- create a menuand much more!Packed with quizzes, mazes, colouring pages and activities designed to stimulate bright minds, this is the ideal activity book for creative children aged 5-12. ...Show more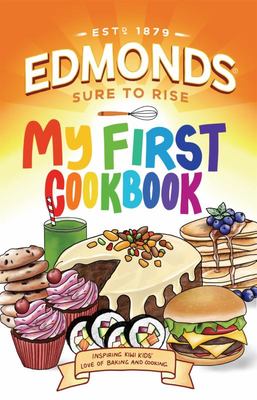 $24.99
NZD
Category: Cooking and Gardening
Become the champion-pikelet-maker, an expert-afghan-baker or an award-winning-pizza-creator. With the iconic illustrated step-by-step layout of the original Edmonds Junior Cookbook, you'll find it super easy to learn to cook these classic New Zealand recipes. From breakfast through to dessert and all t he meals and snacks in between, this collection of over 90 recipes will be the beginning of a life long love of baking and cooking. ...Show more
$27.99
NZD
Category: Search and Find Books | Series: Where's Wally?
Hey! Who turned out the lights? It's Wally like you've never seen him before... turn the pages and search six spectacular darkened scenes! Use the paper spotlight searcher inside as a magic torch by sliding it across the page to reveal Wally and his friends. Each scene contains all five classic characte rs plus bonus hidden content. With additional games and challenges on every page, and bundles of Wally's signature charm, Where's Wally? The Spectacular Spotlight Search is a must-have for new and experienced Wally-Watchers everywhere! All light-up magic is designed from paper, and extra spotlight searchers are available to print from online, no batteries necessary. ...Show more
$29.99
NZD
Category: Drawing and Colouring
From the master of imagination Hervé Tullet, comes an irresistible package that makes drawing a fast-paced game of chance. Showcasing Hervé's signature bold colours and minimalist shapes and lines, this wildly graphic and highly intuitive card game will unlock every young (and old) artist's creative pot ential. Select WHAT to draw from one deck and HOW to draw it from the other; then flick the colourful spinner wheel to randomise the options. From "draw a tree with your eyes closed" to "draw a friend... upside down!", the combinations are endless--and endlessly fun! ...Show more
$19.99
NZD
Category: Search and Find Books | Series: Where's Wally?
Hours of fun and games await you in this 25th anniversary edition of the classic picture book which kick-started a world-wide phenomenon. Search for Wally and his friends fiendishly hidden in every intricately-detailed scene.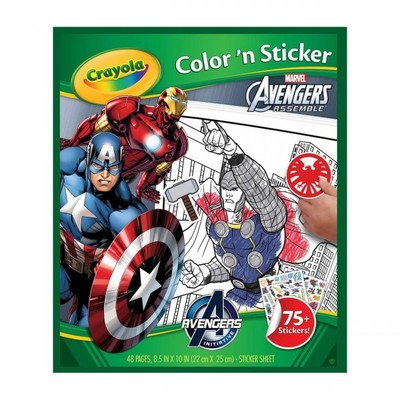 $8.99
NZD
Category: Drawing and Colouring
Avengers character line art ; Crayola Color 'n Sticker Activity Pages let kids use their imaginations for coloring fun! Coloring features both coloring and sticker scenes of favorite licensed characters. Each cover holds 48 coloring pages and contains over 75 stickers!!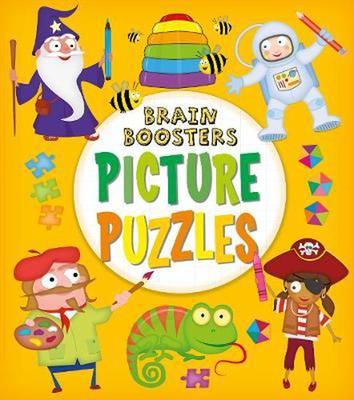 $9.99
NZD
Category: Puzzle Books
Packed with spot the differences, picture sudokus, odd-one-outs, brain-boggling puzzles and much, much more, these books are a fantastic way to give your mental muscles a work-out! Perfect for puzzlers aged 6 and up.
$39.99
NZD
Category: Activity Books
Lego building challenges for all ages and levels by the star judge of the smash hit TV show LEGO® Masters. Challenge each member of your household to a building competition that is the brainchild of Brickman himself, star judge of the smash hit TV show LEGO® Masters Australia and a LEGO Certified Profes sional. Each of the 30 challenges can be attempted at beginner, intermediate and advanced levels. So whether you're 5 or 105, an infrequent brick builder or a huge LEGO fan, this book will get you off your screen and get your creative juices flowing with even the most basic LEGO collection.Including:- Maze runner: build a maze with obstacles and design themes- Model mashup: roll a die to determine which hybrid model you need to build in under 2 hours-a Supersonic Banana Plane, anyone?- Self-portrait: one of the hardest things to build with LEGO is curves, but Brickman helps you crack the techniques for building a recognisable 3D portrait of yourself.Packed with pro tips and suggestions on how to take your builds to the next level, as well as a 'know your bricks' glossary, this book will turn you into a Master LEGO Builder in no time.Are you up for the challenge?   ...Show more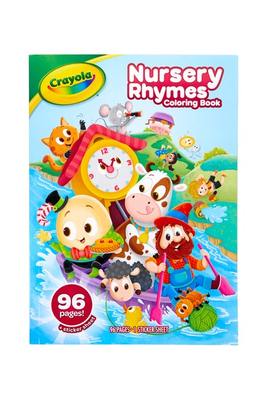 $5.99
NZD
Category: Drawing and Colouring
The Crayola Fairytale Colouring Book is the perfect rainy day or travel activity to keep young colourists entertained for hours! This adorable colouring book includes 96 colouring pages with scenes from kid-favourite stories.