$19.99
NZD
Category: Short Stories
Into the Jungle is a modern classic in the making, as Katherine Rundell creates charming and compelling origin stories for all Kipling's best-loved characters, from Baloo and Shere Khan to Kaa and Bagheera. As Mowgli travels through the Indian jungle, this brilliantly visual tale, which weaves each shor t story together into a wider whole, will make readers both laugh and cry. Rudyard Kipling's The Jungle Book, first published by Macmillan in 1894, is one of the most enduring books of children's literature, delighting generations of children. Katherine Rundell has taken this as the basis of her new and enchanting tale, sharing the early years of favourite characters and informing the creatures they become in Kipling's classic, with stories about family and friendship, loyalty and jungle law, and a final battle which will decide the future of the forest. ...Show more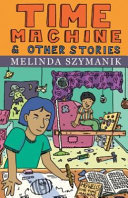 $24.99
NZD
Category: NZ Middle Fiction 8-12-year-olds
What happens when you sleep with a crocodile tooth under your pillow, or the mess under your bed turns into something terrifying? How can a football be a passport, and what does it mean when the contraption in the basement starts to hum and glow? You can be sure the answers will never be boring and almo st always take you on an unexpected adventure. Step aboard the time machine and discover new and selected stories by the award-winning author of The Were-Nana, The Song of Kauri and A Winter's Day in 1939. ...Show more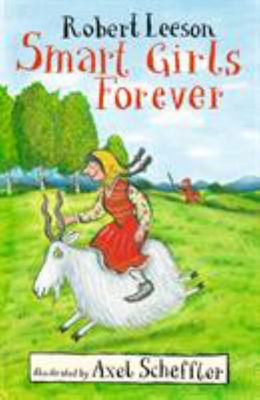 $10.79
NZD
$17.99
(40% off)
Category: Short Stories
The smart heroines of these folk tales come from different countries around the world. Natasha from Russia is full of comical fantasies but can still outwit the devil; Yamuna from India has eyes like the sun a mind to match; English Marian ... well, she wants to be an outlaw like Robin Hood!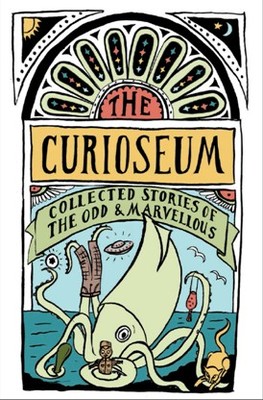 $29.99
NZD
Category: NZ Middle Fiction 8-12-year-olds
What happens when you take 22 of New Zealand's best children's story writers and let them loose 'backstage' at the Museum of New Zealand Te Papa Tongarewa? We invited authors from around the country to choose one of the museum's taonga (treasures) as a starting point for an imaginative journey. The res ult is a truly original compendium of stories and poems for 8–12 year olds, with whimsical illustrations from award-winning Sarah Laing. It's a unique collaboration between Te Papa Press and the Whitireia Creative Writing and Publishing Programmes. ...Show more
$36.99
NZD
Category: Short Stories
Stories to spark your imagination - a celebratory collection of stories, poems and illustrations to mark Puffin's 80th birthday. Perfect for reading aloud or reading independently at bedtime, this wonderful anthology features brand new stories, poems and illustrations from well-loved and exciting new Pu ffin authors and illustrators. Plus, rediscover carefully curated extracts from Puffin's classic family favourites! And with quotes and motivational pieces from brilliantly inspiring leaders, scientists and actors on their own big dreams there is something magical for everyone to enjoy. 5% of the RRP from this book will go towards helping the National Literacy Trust continue their life-changing work - from carrying out vital research, to delivering transformational programmes on the ground. This includes Puffin World of Stories, a programme funded by Puffin which aims to give primary schools the tools they need to help re-vitalise their school library as a hub of creativity and imagination. ...Show more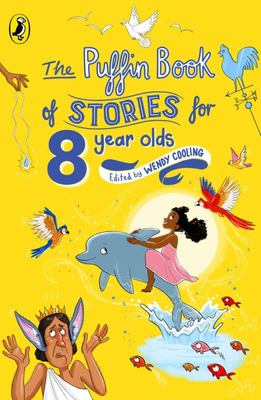 $15.99
NZD
Category: Short Stories
Children will be spellbound by the amazing characters in this fabulous collection - a greedy king, a very bad giant, a fairy queen and lots more... Perfect for eight-year-olds to share or read alone.
$29.99
NZD
Category: Short Stories | Series: 10 Ten-Minute Stories
Reports show that reading or being read to for ten minutes every day will significantly improve children's reading skills. This short story collection supports this - each story taking about ten minutes to read. Ideal for sharing with younger children; as children learn to read on their own they can tac kle these simple stories on their own. The ten well-loved tales, include The Billy Goats Gruff, Chicken Licken and The Jungle Book. Full of humour, adventure and endearing animal characters, these stories will delight young children everywhere. Each fully illustrated story has been retold for young readers and bound together in a lovely hardback edition which children will be proud to own and read. Part of Usborne's amazing selection of story books for young children. Previous titles in the '10 Ten-Minutes' series include: '10 Ten-Minute Stories', ISBN: 9781409596745; '10 More Ten-Minute Stories', ISBN: 9781474922067; '10 Ten-Minute Fairy Tales', ISBN: 9781474938037; '10 Ten-Minute Bedtime Stories', ISBN: 9781474938044. ...Show more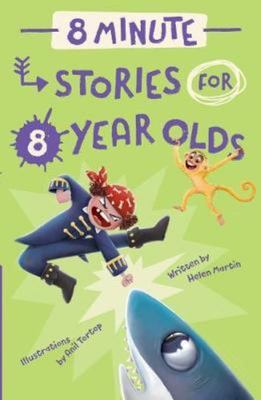 $16.99
NZD
Category: Short Stories
Monkeys causing MAYHEM, a RUDE and CRUDE parrot, a pack of POOING pigeons. PARTY-CRASHING turtles, a SPOOKY cave, the worlds WORST lemonade. a kung-fu SHARK-FIGHTING pirate, a SNOT DRAGON, a ONE-EYED builder, and much, much MORE in this collection of eight-minute stories!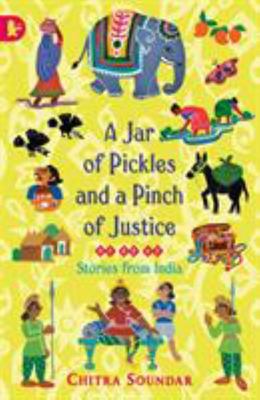 $14.99
NZD
Category: Short Stories | Series: Walker Racing Reads
Further delightful trickster tales from India Prince Veera and his best friend, Suku, are left in charge of King Beema's court when the king goes off on a hunting trip. Each day the king's subjects come before the boys with their problems and petty disagreements. Can Veera and Suku settle the dispute be tween the man who sells a well - but not the water in it - to his neighbour? Or solve the mystery of the jewels that have turned into pickles? And what about the old washerwoman who is set the task of washing the king's elephants until they turn white? These clever, funny trickster tales, full of humour and colour, are sure to delight. ...Show more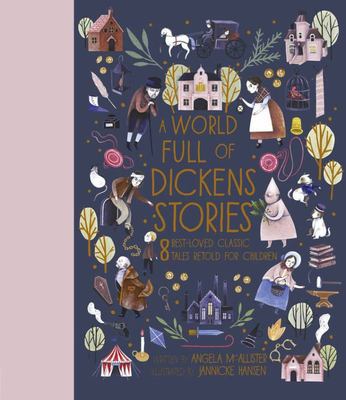 $27.99
NZD
Category: Short Stories
A beautifully illustrated anthology of some of Charles Dickens' greatest works retold and adapted by the incredibly talented Angela McAllister.
$24.99
NZD
Category: Short Stories
A stunning storytelling journey across six continents, with beautifully illustrated tales from 80 different cultures.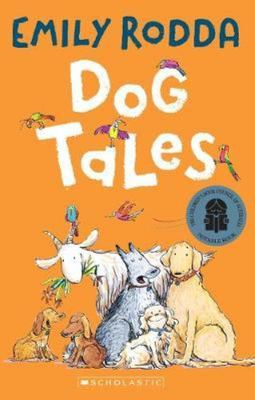 Dog Tales
by Emily Rodda; Janine Dawson (Illustrator)
$17.99
NZD
Category: Short Stories | Series: Dog Tales
The Dolan Street dogs were Max 1, Max 2, Barney, Scruffy, Gina and Mavis. Mavis was actually a goat, but she did not know this, and none of the others liked to tell her... Life for the Dolan Street dogs is not all lying around watching 'Dog Hospital'. It can be very exciting. Take 'The Haunting', for ex ample, or 'The Night the Burglars Came'. And what about 'Barney's Magic'? ...Show more