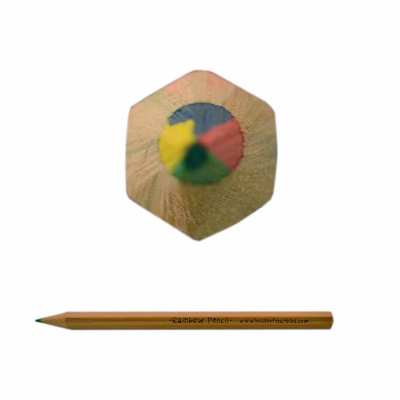 $2.50
NZD
Category: Painting and Drawing Supplies
Each pencil draws a wonderful multi-colour stripe. Each pencil contains red, yellow, green & blue. Sold individually. Measures approx: 17.5 cms in length.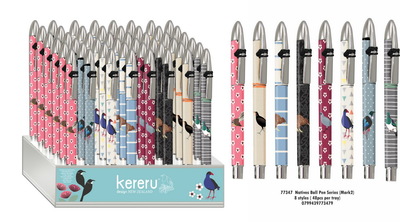 $3.99
NZD
Category: Art and Craft
Various patterned styles of ballpoint pens. These come in a variety of designs, perfect for a small kiwiana gift.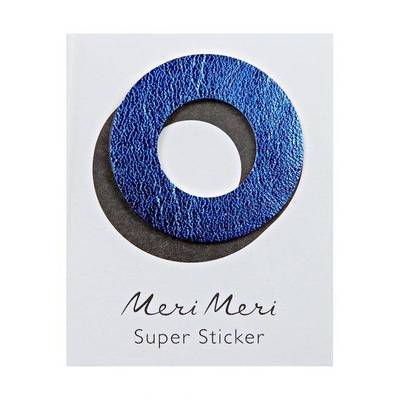 $3.30
NZD
Category: Stickers
Use this beautiful range of alphabet, shape and number stickers, made from leatherette with beautiful bright colors and a shiny finish, to decorate a gift, notebook, poster or more! Individually wrapped Die-cut sticker Metallic leatherette texture Letter height: 32 mm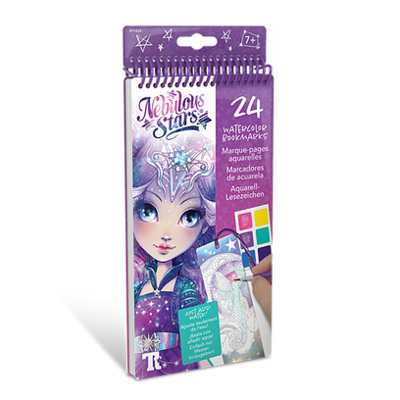 $16.99
NZD
Category: Kits
Never lose your page again with these creative do-it-yourself watercolour bookmarks. 24 paint-on bookmarks 6 paint colors on every page! Paintbrush Cotton thread Color instructions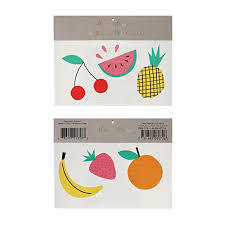 $7.50
NZD
Category: Art and Craft
Two small sheets of fruit themed temporary tattoos.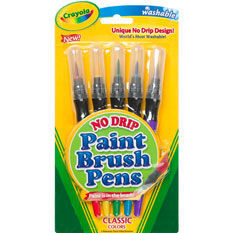 $13.99
NZD
Category: Painting and Drawing Supplies
Unique no-drip paint brush pens with a special design for a smooth flow of paint. No squeezing is required, so there is no dripping, no leaking, and no mess. Formulated to wash easily from skin and most clothing.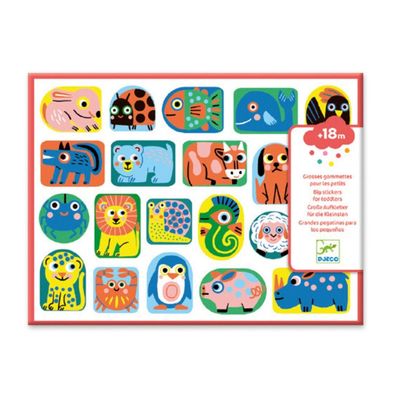 $14.99
NZD
Category: Stickers
Young children will have no trouble catching hold of these stickers: we've already removed the unnecessary parts. Your little ones can get sticking straight away. This adorable collection of over 100 stickers feature a range of animals in different shapes. A great way to discuss and introduce shapes. Stickers are a great activity to distract when travelling, decorating wrapped gifts, cards and homework. ...Show more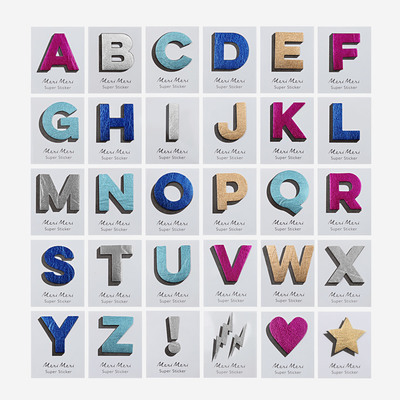 $3.30
NZD
Category: Stickers
Use this beautiful range of alphabet, shape and number stickers, made from leatherette with beautiful bright colors and a shiny finish, to decorate a gift, notebook, poster or more! Individually wrapped Die-cut sticker Metallic leatherette texture Letter height: 32 mm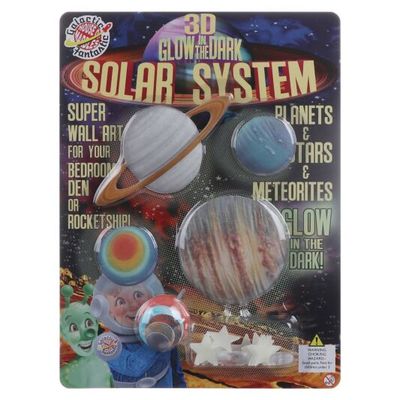 $28.99
NZD
Category: Stickers
Transform your child's ceiling with these solar system stickers that are out of this world! Simply turn the lights out and view the wonders of our solar system, without having to go outside! This great set includes nine glow in the dark, stick on planets: Mars, Earth, Venus, Mercury, Jupiter, Saturn, Uranus, Neptune and Pluto. As well as this you get stars and meteorites to stick around the planets. Simply peel off the backing to reveal the self-adhesive backing and stick the planets to the walls and ceilings of any room! Get them to glow by exposing them to a light source for at least a minute and then turn off the light. On the back of the packaging is 'the galactic fantastic guide to our solar system' which includes facts about the solar system as a whole, as well as facts and statistics about each individual planet. The perfect gift for any budding astrophysicist or lover of astrology, these self-adhesive stickers are perfect for decorating the bedroom of any little girl or boy. This makes them a wonderful birthday or Christmas present, or just a little something to help redecorate their bedroom or den. ...Show more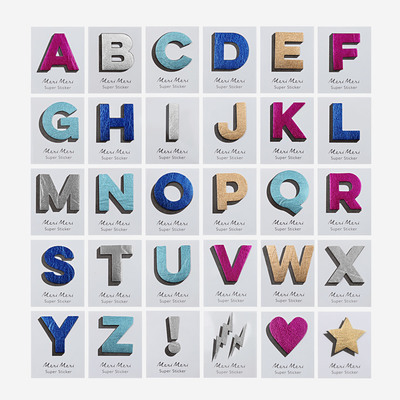 $3.30
NZD
Category: Stickers
Use this beautiful range of alphabet, shape and number stickers, made from leatherette with beautiful bright colors and a shiny finish, to decorate a gift, notebook, poster or more! Individually wrapped Die-cut sticker Metallic leatherette texture Letter height: 32 mm

$5.50
NZD
Category: Modelling Clay
Du-Kit Make 'n' Bake polymer clay is an easy to use modelling clay. Ideal for making jewellery, ornaments, pictures, models and much more. Available in 24 brilliant colours that can be mixed to create other shades. Du-Kit can be shaped time after time. The texture does not alter until hardened in your o ven for 10 - 20 minutes at 120 - 130 degs Celcius. When cured/hardened it retains its colour brilliance and can be filed, sawn, sculptured, glued, painted, lacquered and electroplated. ...Show more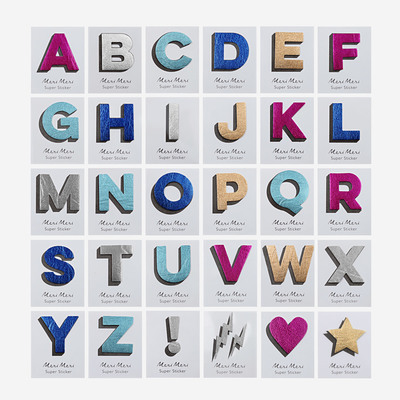 $3.30
NZD
Category: Stickers
Use this beautiful range of alphabet, shape and number stickers, made from leatherette with beautiful bright colors and a shiny finish, to decorate a gift, notebook, poster or more! Individually wrapped Die-cut sticker Metallic leatherette texture Letter height: 32 mm