$16.99
NZD
Category: Learn to Read Books | Series: Dr Seuss
"Mister! He said with a sawdusty sneeze, I am the Lorax. I speak for the trees." The Lorax is the original eco warrior and his message rings loud today. In this fable about the dangers of destroying our forests, he tries to save the Truffula trees from the greedy once-ler's axe. The Lorax is a hilarious story with typical zany humour and silly rhymes, that packs a punch with its ecological message without feeling heavy-handed or worthy. The Dr Seuss blend of zany pictures and unique rhyme, rhythm and repetition mean that all ages will love and learn from this wonderful book. ...Show more
$16.99
NZD
Category: Learn to Read Books | Series: Dr. Seuss
A brand new paperback edition of this classic tale from Dr. Seuss encouraging us to take life in our stride. From fun times and triumphs to lurches and slumps, Dr. Seuss takes an entertaining look at the adventures that life may have in store for us.ThA brand new paperback edition of this classic tale f rom Dr. Seuss encouraging us to take life in our stride. From fun times and triumphs to lurches and slumps, Dr. Seuss takes an entertaining look at the adventures that life may have in store for us.This brand new paperback edition is perfect for everyday reading for all ages, as well as for those important life events such as graduations, weddings, christenings or changing school.is brand new paperback edition is perfect for everyday reading for all ages, as well as for those important life events such as graduations, weddings, christenings or changing school. ...Show more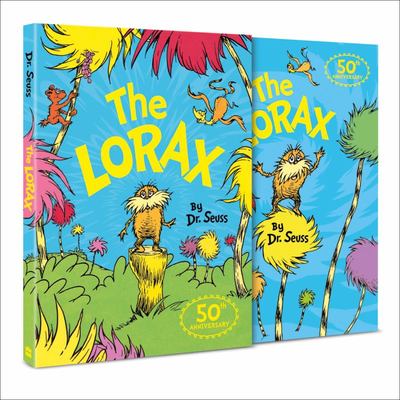 $34.99
NZD
Category: Learn to Read Books
The timeless ecological fable from the iconic Dr. Seuss. Help the Lorax save the planet with this very special slipcase edition of the classic picture book. "'Mister!' He said with a sawdusty sneeze, `I am the Lorax. I speak for the trees.'"The Lorax is the original eco-warrior and his message still rin gs loud today in this fable about the dangers of destroying our forests, told in the trademark rhyme of the irrepressible Dr. Seuss. This special eco-friendly slipcased edition is printed on 100% recycled paper, and contains some easy tips to follow to help the Lorax save the planet.With his unique combination of hilarious stories, zany pictures and riotous rhymes, Dr. Seuss has been delighting young children and helping them learn to read for over fifty years. Creator of the wonderfully anarchic Cat in the Hat, and ranked among the UK's top ten favourite children's authors, Dr. Seuss is a global best-seller, with over half a billion books sold worldwide. ...Show more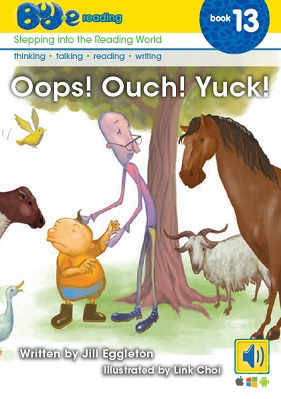 $4.19
NZD
$6.99
(40% off)
Category: Learn to Read Books | Series: Bud-E Reading
Bud-e is a first steps to literacy program and the first steps a child takes for themselves into the reading world should not be overly challenging. It is vital that they gain confidence and an 'I can do it' attitude. Bud-e books are very simple at the early reading levels and gradually increase in diff iculty. Reading is all about getting meaning. Meaning depends on quick, automatic and effortless recognition of words. Young readers rely on the illustrations to tell the story a great deal, and at the same time they should begin to build a bank of words that they can recognise quickly. These are called 'high-frequency' or 'sight' words - they are the linking words that appear most often in print. In order to read and write fluently (with comprehension), children need to be able to automatically read and spell these high-frequency words. In Bud-e word and letter knowledge are integrated into the books to help your child make sense of the stories. Listening to and responding to playful and engaging poems and songs builds phonological awareness by playing with rhymes, word patterns and repetition. ...Show more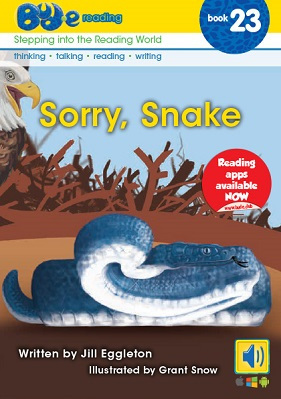 $4.19
NZD
$6.99
(40% off)
Category: Learn to Read Books | Series: Bud-E Reading
Bud-e is a first steps to literacy program and the first steps a child takes for themselves into the reading world should not be overly challenging. It is vital that they gain confidence and an 'I can do it' attitude. Bud-e books are very simple at the early reading levels and gradually increase in diff iculty. Reading is all about getting meaning. Meaning depends on quick, automatic and effortless recognition of words. Young readers rely on the illustrations to tell the story a great deal, and at the same time they should begin to build a bank of words that they can recognise quickly. These are called 'high-frequency' or 'sight' words - they are the linking words that appear most often in print. In order to read and write fluently (with comprehension), children need to be able to automatically read and spell these high-frequency words. In Bud-e word and letter knowledge are integrated into the books to help your child make sense of the stories. Listening to and responding to playful and engaging poems and songs builds phonological awareness by playing with rhymes, word patterns and repetition. ...Show more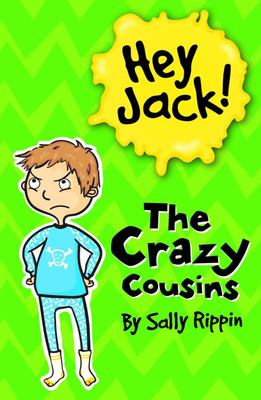 $11.99
NZD
Category: Learn to Read Books | Series: Hey Jack
Jack's in the mood for mooching around, not playing with his crazy cousins! But will his bad mood spoil the whole day?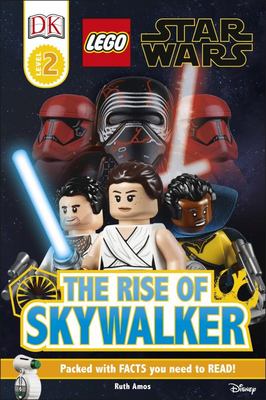 $12.99
NZD
Category: Learn to Read Books | Series: DK Reader Level 2
Join the ultimate battle for the LEGO Star Wars. galaxy with new movie The Rise of Skywalker! Learn all about the heroes' top secret mission! Travel the galaxy with the Resistance heroes. Discover new planets and new friends. Find out about the First Order's plot to rule the galaxy! Can the heroes defea t the villains? Combining DK's four-level reading scheme with the popular LEGO Star Wars theme, this level 2 LEGO Star Wars- The Rise of Skywalker will help kids learn to read - and to love reading. Exciting images, simple vocabulary and a fun quiz will engage young readers and help them build confidence in reading. 2020 The LEGO Group. & TM 2020 LUCASFILM LTD. ...Show more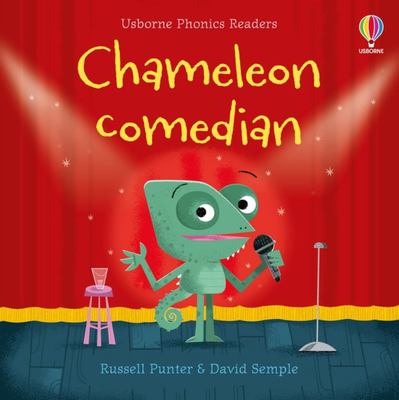 $12.99
NZD
Category: Learn to Read Books | Series: Phonics Readers
Another title in the popular Phonics Readers series which makes learning phonics fun. Chameleon has big dreams of becoming a comedian, but her first gig doesn't go well. Perhaps she can use her natural talents to create a magical new act? Find out in this latest addition to the popular Phonics Readers s eries. ...Show more
$12.99
NZD
Category: Learn to Read Books
Charlie wants to find a Golden Ticket inside a chocolate bar. Then, he can visit Mr. Wonka's famous chocolate factory. Ladybird Readers is a graded reading series of traditional tales, popular characters, modern stories, and non-fiction, written for young learners of English as a foreign or second lang uage. Recommended for children aged 4+, the eight levels of Readers and Activity Books follow the CEFR framework (Pre-A1 to A2+) and include language activities that help develop key skills and provide preparation for the Cambridge English- Young Learners (YLE) exams.This Level 3 Reader is A1+ in the CEFR framework and supports YLE Movers exams. The longer text is made up of sentences with up to three clauses, some expression of future meaning, comparisons, contractions and relative clauses. ...Show more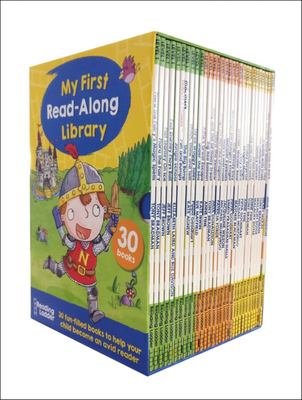 $170.00
NZD
Category: Learn to Read Books
Discover the joy of reading with My First Read-Along Library with 30 Fun Filled Books to Help Your Child Become an Avid Reader. This series is divided into 3 Levels ranging from stories for new readers to chapter books for more advanced readers.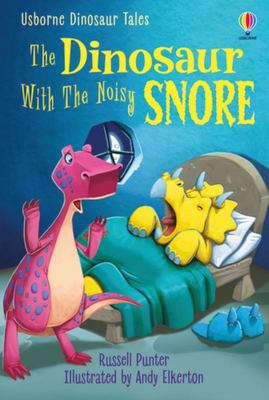 $10.99
NZD
Category: Learn to Read Books | Series: First Reading Series 3 Ser.
A follow-up tothebest-selling 'The Dinosaur Who Lost His Roar'. Everyone in Dinosaur Valley is ready for bed but noisy neighbour Rory is keeping them awake with his super-loud snore. Can he learn to be considerate and maybe even put his snore to good use? Andy Elkerton's colourful, vibrant illustrations are sure to appeal to all young dinosaur fans and Introduces young readers to the manners of co-operation and consideration in a fun,subtle way. ...Show more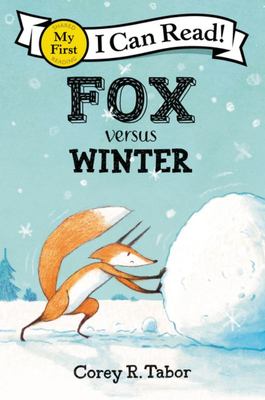 $10.99
NZD
Category: Learn to Read Books | Series: My First I Can Read
Fun-loving, mischievous Fox--the hilarious trickster character featured in Geisel Award-winning Fox the Tiger--goes up against a surprising foe! Fox does not like winter. None of his friends are around to play. He is bored and alone. Then Fox has an idea. If he cannot escape winter, he will fight it! Fox versus Winter is a My First I Can Read book, which means it's perfect for shared reading with a child. Other Fox books include: Fox the Tiger, Fox Is Late, Fox and the Jumping Contest, and Fox and the Bike Ride. ...Show more