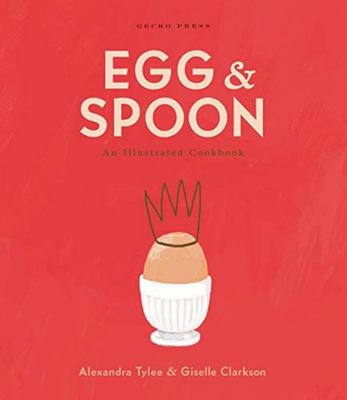 $39.99
NZD
Category: Cooking and Gardening
Egg and Spoon is a beautiful illustrated cookbook for children—and adults—that celebrates imagination, confidence and the fun of cooking. A scrumptious collection for anyone who loves good healthy food— and an occasional indulgence. Here are after-school snacks, breakfast on a stick, cakes, slices and dinners. Egg and Spoon is for children learning to cook independently and families to enjoy cooking together. Much of the food is naturally gluten-free or vegan. Alexandra Tylee is the owner and chef at Pipi Café, a little pink house, cottage garden and pizza truck. Pipi celebrates eating together and taking pleasure in small things—hot chocolate in a special cup, foraged food, a boiled egg slipped into a pocket for later. Tylee trusts children to choose flavours and handle equipment in this joyful book that will set them on a lifetime love of healthy cooking and eating. Giselle Clarkson's illustrations are scrumptious and subversively playful.   ...Show more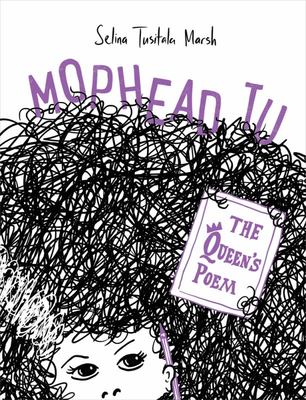 $24.99
NZD
Category: NZ Biography
In her bestselling Mophead, poet laureate and fast talking PI Selina Tusitala Marsh recounted her experience growing up Pasifika in Aotearoa and realising how her (and your) difference can make a difference. In Mophead Tu, Selina is crowned Commonwealth Poet and invited to perform for the Queen in Westm inster Abbey. But when someone at work calls her a 'sellout', Selina starts doubting herself. Can she stand with her people who struggled against the Queen . . . and serve the Queen? From the sinking islands in the south seas to the smoggy streets of London, Mophead Tu: The Queen's Poem is a hilariously thought-provoking take on colonial histories and one poet's journey to bridge the divide. Selina has to work out where she stands and how to be true to herself. She has to build a bridge from her sinking islands in the south seas to the smoggy streets of London. And she has to write a poem. None of it is easy. All of it is hilarious and moving. Featuring Megan and Harry, piglets and climate change, Mophead Tu: The Queen's Poem is colonialism 101 for kids. It will make you laugh and make you think. ...Show more
$19.99
NZD
Category: Fantasy, Magic and Science Fiction | Series: Supernatural Investigations
Amari Peters has never stopped believing her missing older brother, Quinton, is alive. Not even when the police told her otherwise, or when she got in trouble for standing up to bullies who said he was gone for good. So when she discovers a ticking briefcase in his closet containing a nomination for a summer tryout at the Bureau of Supernatural Affairs, she's certain the secretive organisation holds the key to locating Quinton – if only she can wrap her head around the idea of magicians, fairies, aliens, and other supernatural creatures all being real. Now she must compete for a spot against kids who've known about magic their whole lives. No matter how hard she tries, Amari can't seem to escape their intense scrutiny and doubt – especially once her own supernaturally enhanced talent is deemed 'illegal'. With an evil magician threatening the supernatural world, and her own classmates thinking she's an enemy, Amari has never felt more alone. But if she doesn't stick it out and pass the tryouts, she may never find out what happened to Quinton ... Harry Potter meets Men in Black in this exhilarating debut middle-grade fantasy, the first in a trilogy filled with #blackgirlmagic. Perfect for fans of Tristan Strong Punches a Hole in the Sky, the Percy Jackson series and Nevermoor. ...Show more
$21.99
NZD
Category: Teen Fiction
From the international phenomenon Angie Thomas comes a hard-hitting return to Garden Heights with the story of Maverick Carter, Starr's father, set seventeen years before the events of the award-winning The Hate U Give. The son of a drug king, seventeen-year-old Maverick Carter is negotiating life in G arden Heights as he balances school, slinging dope, and working two jobs while his dad is in prison. He's got it all under control – until, that is, Mav finds out he's a father. Suddenly he has a baby, Seven, who depends on him for everything. Loyalty, revenge and responsibility threaten to tear Mav apart, especially after the brutal murder of a loved one. So when Mav is offered the chance to go straight, it's an opportunity – in a world where he's expected to amount to nothing – to prove he's different and figure out for himself what it really means to be a man. ...Show more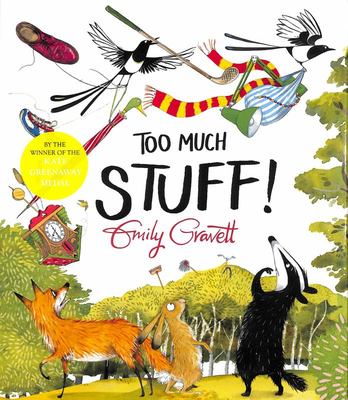 $29.99
NZD
Category: Hardback Books
From the creator of modern classic Meerkat Mail comes a hilarious rhyming story, about a pair of hoarding magpies, that demonstrates the danger of having too much stuff. Based in the same forest as Emily Gravett's award-winning Tidy, it features many woodland animals, including its star, Pete the badge r!Meg and Ash are a pair of magpies who are building a nest for their perfect eggs. Although they begin their nest construction using the usual mud, sticks and grass, Meg and Ash are soon convinced that their nest doesn't have enough stuff and begin to seek out more things to collect and add to an ever-growing pile. From cuckoo clocks to mops and socks, a stroller and even a car - their need for stuff doesn't seems endless. Until - crash! - the inevitable happens! ...Show more
$29.99
NZD
Category: Hardback Books
A spectacular new title from world-renowned artist Oliver Jeffers, creator of the million-copy selling, global phenomenon Here We Are! What shall we build, you and I? I'll build your future and you'll build mine. We'll build a watch to keep our time. A father and daughter set about laying the foundation s for their life together. Using their own special tools, they get to work; building memories to cherish, a home to keep them safe and love to keep them warm. From renowned, internationally bestselling picture-book creator and visual artist, Oliver Jeffers, comes this rare and enduring story about a parent's boundless love, life's endless opportunities and all we need to build a together future. ...Show more
$24.99
NZD
Category: NZ Teen Fiction
An epic fantasy set in a land of sultans and kings, sumptuous palaces... and slave markets. When Elowen and her brother are seized by pirates and sold, separately, in the slave market of a distant land, her enduring resolve is to escape, rescue her brother and return home. Sold to a desert ruler who adm ires her sublime voice, Elowen is given the title of the King's Nightingale. Honoured by the king, and loved by his scribe, Elowen lives a life of luxury, until she makes a fateful mistake and finds herself sold to a less charitable master. ...Show more
$16.99
NZD
Category: Fantasy, Magic and Science Fiction
Kate wasn't expecting much when she wrote to her wealthy estranged uncle to ask for a birthday present. Certainly she wasn't expecting a colossal steam train called the Silver Arrow to arrive on her doorstep. Despite parental misgivings, curiosity overwhelms Kate and her brother Tom and they climb aboar d, only for the train's engine to roar into life. Soon they reach a train station where an assortment of strange and beautiful creatures are waiting with tickets in their mouths and Kate and Tom begin to understand that their job will be to see them safely home – if they can. Lev Grossman's first children's book is a journey you'll never forget: a rip roaring adventure from desert plains to snow covered mountains and everything in-between. Packed with exciting creatures from the indignant porcupine to the lost polar bear and the adorable baby pangolin, The Silver Arrow is a classic story about saving our endangered animals and the places they live.   ...Show more
$39.99
NZD
Category: Biography
Darwin's theory of evolution written in an accessible format and richly illustrated throughout for children aged 7+, presented in an attractive format with beautiful illustrations throughout.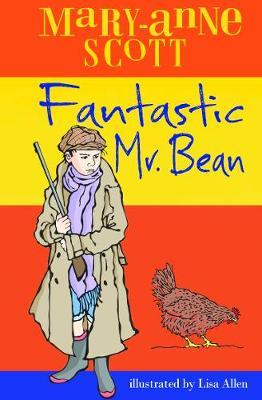 $19.99
NZD
Category: NZ Junior Fiction 5-9-year-olds
The school is putting on Fantastic Mr Fox by Roald Dahl, to celebrate his 100th birthday. But school plays are notoriously full of surprises!
$25.00
NZD
Category: Te Reo
A brand-new way to have fun with te reo Māori.Māori Made Fun contains over 200 word games, puzzles and activities - a jam-packed box of te reo tricks for everyone. Whether you're already a confident speaker of Māori or just getting started, use te reo Māori every day or almost never, have one hour spar e or only one minute, this is the book for you. Featuring-Crosswords and wordfindsWord searchesRhyming riddlesVisual puzzlesColouring-in activitiesWord matchesCode crackers. . . and much more! From the authors of Māori Made Easy, Māori at Home and My First Words in Māori. ...Show more
$19.99
NZD
Category: Mystery and Detective Stories
Welcome back to Chestnut Close, whose residents may not always be exactly who they seem... Clever, curious Melody Bird has discovered an old abandoned house in the corner of the graveyard, and a mysterious boy hiding there. Hal tells her that hes a spy-in-training using the house as a base for his under cover surveillance of a known local criminal. Her friends Matthew and Jake dont believe that a twelve year old would be entrusted with this mission and turn the tables to spy on him, uncovering secrets and unravelling a mystery as they go. ...Show more