$19.99
NZD
Category: Books with CDs | Series: Ten Little
Count along with the Ten Little Elves in this action-packed, Christmas counting rhyme adventure! The Ten Little Elves are on a mission to rescue Christmas ... But what will the Ten Little Elves do when they meet a growling polar bear? And a yowling yeti? And a SCARY Ice Queen? Part traditional countin g rhyme, part fun-filled story, Ten Little Elves is perfect for sharing together. Read the bouncy rhyming story. Count from ten to one and back again, as the Little Elves disappear then reappear. Spot and count the details on each page. And join in with all the great sound-words! The Ten Little series has sold over a million copies worldwide, and Ten Little Bookworms is a 2019 World Book Day pick. ...Show more
$19.99
NZD
Category: Christmas Books | Series: Stink-O-saurus
Christmas is in trouble... but Stan has a plan to 'waft in' and save the day!The dinosaurs can't wait for Christmas morning, but unfortunately Santa is having transport problems. Stan heads off to the North Pole to see if he can help. Luckily, he comes up with a super (if smelly) solution! Can Stan the Stink-o-saurus live up to his hero reputation and save Christmas Day? ...Show more
$25.00
NZD
Category: Music CDs
A CD set with movement stories for the feet and tongue originally created to be used as part of a concept-based approach to offering dance/creative movement opportunities to children aged from two and a half to seven years of age. The 10 stories are designed to be used with the resource book of the same title (sold separately). Two CD set - CD One with narration and CD Two without narration. Tracklist: The Old Woman who lived in a shoe The Three Billy Goats Gruff Why the Sky is so Far Away Racy Rabbit and Slow Tortoise The Wooden Puppet Boy The Magic Playdough Autumn Leaves The Gingerbread Man The Snail's story The Magic Carpet ...Show more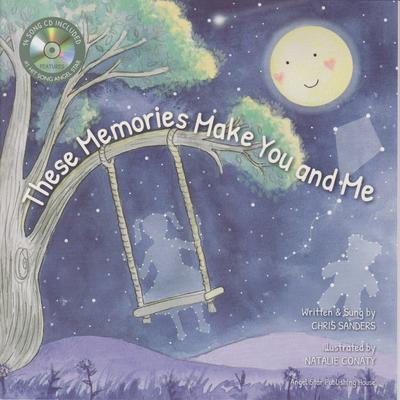 $22.00
NZD
Category: Books with CDs
Beautiful songs and stories that take you on a journey, from the moment you first lock eyes with your new baby to marveling at how quickly they have grown. Cherish every moment. 8 Beautiful songs plus 6 bonus lullaby songs!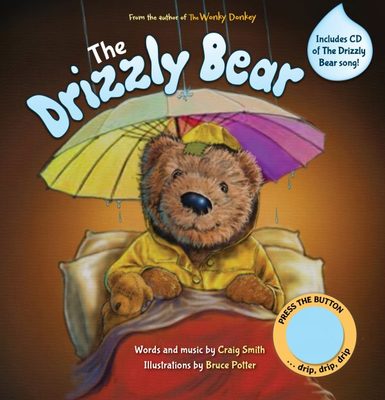 $27.00
NZD
Category: Books with CDs
A fun and interactive tale that asks the question "How can a bear fall asleep when there's a hole in the roof and it's raining?" With an underlying message of hope and optimism, Drizzly Bear shows us that with resourcefulness we can stay happy and continue to dream even through the tough times... With w onderful illustrations by Bruce Potter. ...Show more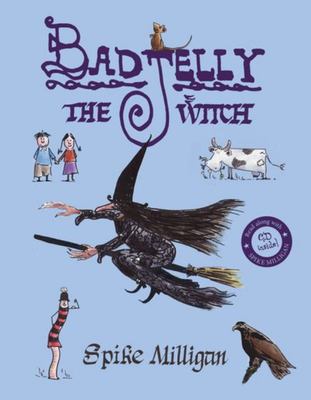 $27.99
NZD
Category: Books with CDs
Tee hee hee hee! Badjelly the Witch can turn children into sausages or chop them up to make boy-girl soup. She can turn policemen into apple trees or bananas into mice, and she is the wickedest witch in all the world! Tim and Rose's terrifying encounter with Badjelly is a classic fairy tale from the c omic genius Spike Milligan. It is a bubbling cauldron of imagination, fun and nonsense that has enthralled generations of children. ...Show more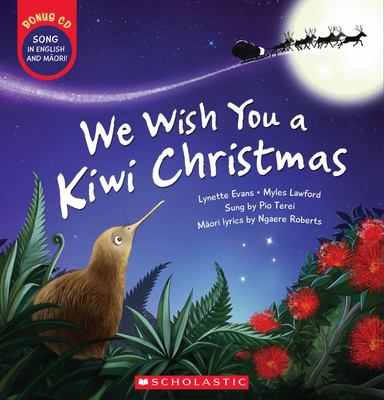 $20.99
NZD
Category: Christmas Books
Another great Kiwi Christmas sing-along from Scholastic, sure to be a hit! We wish you a Kiwi Christmas, a sweet-as Kiwi Christmas, a cracker Kiwi Christmas and a kapai New Year! Little Kiwi dreams of riding through the skies with Santa, and is surprised one Christmas Eve to come across Santa with a b roken-down sleigh. With the help of some of her bird friends, Little Kiwi finally gets her wish! Music CD by Pio Terei. ...Show more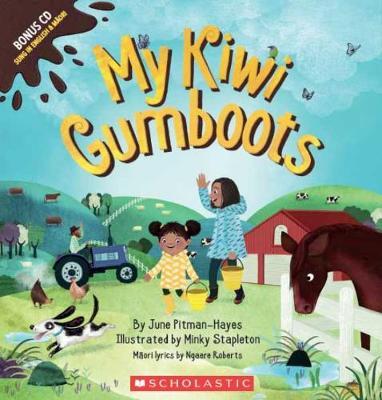 $19.99
NZD
Category: NZ Picture Books
My kiwi gumboots reach up to my knees.They are the colour of Cheddar cheese.They are different from Mum's and Dad's, it's true,but when I grow up, I'll have Red Bands too.Get your gumboots tapping and sing along in English and Maori to this playful new adventure by the creators of Kia Ora, You Can Be A Kiwi too! ...Show more
$21.99
NZD
Category: Books with CDs
We've got a boat that flies across the water. Weve got a boat that flies across the sea. You know this boat, it sailed from Aotearoa. It stays afloat because its carried by Kiwis. Join Team Kiwi and sail away on a boat guided by ancient waka, woven with flax sails, powered by a taniwha and bound for vic tory... GO KIWIS GO! Sing along to Aotearoa's unofficial America's Cup song! ...Show more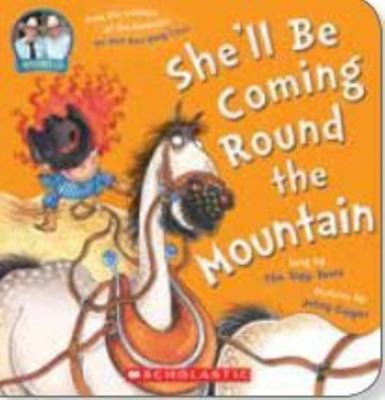 $14.99
NZD
Category: Books with CDs
This favourite traditional childrens song, which is sung in schools and preschools around the country (and sometimes in the car on family holidays!), receives the Topp Twins/Jenny Cooper treatment, in the style of its best-selling predecessors Theres a Hole in My Bucket, Do Your Ears Hang Low? and Dingl e-Dangle Scarecrow. ...Show more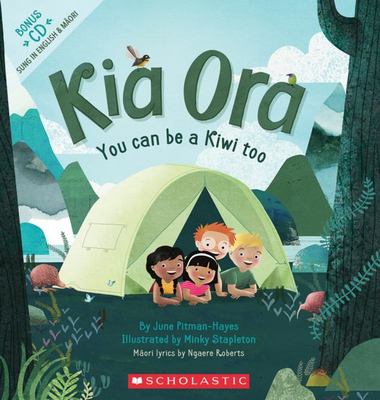 $19.99
NZD
Category: Books with CDs
Kia ora! Join hands with us and explore this country we call Aotearoa. Welcome to the shores of New Zealand, where you can be a Kiwi too! From the creator of Tawhirimatea: A Song for Matariki comes a playful new singalong in English and Maori.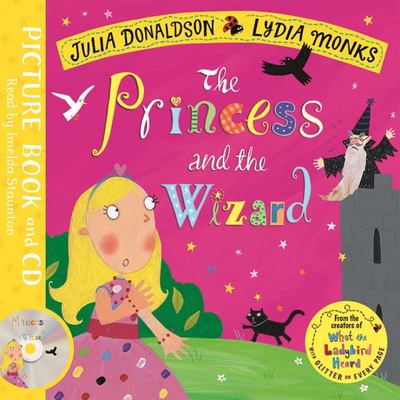 $19.99
NZD
Category: Books with CDs
Princess Eliza must find a way to outwit the wicked wizard and escape from him in time for her birthday tea in this magical rhyming story, now with a fresh, redesigned cover and glitter on every page. This paperback edition also contains an audio CD of the story, read by award-winning actress Imelda Sta unton.The princess may try seven times to escape,By changing her colour and changing her shape.But each time Princess Eliza changes - into a blue fish, a yellow chick, a red fox or a black cat - the wicked wizard finds her and gives her another horrible task to complete. Will this plucky princess be able to outwit him and escape back to the palace in time to cut her birthday cake?The Princess and the Wizard is a magical adventure from the stellar picture book partnership of Julia Donaldson and Lydia Monks, creators of What the Ladybird Heard. With brilliant rhyming verse, bright and distinctive illustrations and glitter on every page, this story is perfect for reading together.Enjoy all the stories from Julia Donaldson and Lydia Monks, now with beautiful, redesigned covers: Sharing a Shell, The Rhyming Rabbit, The Singing Mermaid, Sugarlump and the Unicorn, Princess Mirror-Belle and the Dragon Pox, What the Ladybird Heard, What the Ladybird Heard Next, and What the Ladybird Heard on Holiday. ...Show more