$24.99
NZD
Category: Board & Cloth Books
The owl goes hoo hoo. The cat goes meow. The raindrop goes plop. The door goes knock knock. The baby goes waaa. Daddy goes shhh. The kiss goes mwahh. With over 100 pages, this unique board book is full of bright, bold illustrations and lots of noises to make. It's perfect to share with a baby or toddle r. ...Show more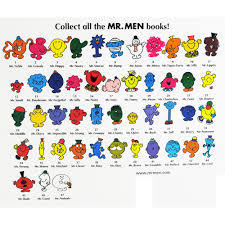 $4.99
NZD
Category: Picture Books
The Mr Men and Little Miss have been delighting children for generations with their charming and funny antics. Bold illustrations and funny stories make the Mr Men and Little Miss the perfect story time experience for children aged two and up. Have you met them all?  
$29.99
NZD
Category: Hardback Books
A spectacular new title from world-renowned artist Oliver Jeffers, creator of the million-copy selling, global phenomenon Here We Are! What shall we build, you and I? I'll build your future and you'll build mine. We'll build a watch to keep our time. A father and daughter set about laying the foundation s for their life together. Using their own special tools, they get to work; building memories to cherish, a home to keep them safe and love to keep them warm. From renowned, internationally bestselling picture-book creator and visual artist, Oliver Jeffers, comes this rare and enduring story about a parent's boundless love, life's endless opportunities and all we need to build a together future. ...Show more
$29.99
NZD
Category: Hardback Books
A gorgeous lift-the-flap counting game that pairs parent animals with their babies, from the bestselling author of Room on the Broom. From a bat and its pup, to a frog and its twelve tadpoles, young readers will delight in counting each creature's babies and learning unusual scientific names for young animals. With rhyming text, lift-the-flaps and peekaboo holes, and a surprise search-and-find element, this is a read-aloud delight and preschool must-have. ...Show more
$39.99
NZD
Category: Hardback Books
The Sunday Times Bestseller and New York Times Bestseller. A book of hope for uncertain times. 'Feeling a little blue? Meet the new Winnie the Pooh.' The Daily Mail 'A wonderful work of art and a wonderful window into the human heart' Richard Curtis Enter the world of Charlie's four unlikely friends, di scover their story and their most important life lessons. The conversations of the boy, the mole, the fox and the horse have been shared thousands of times online, recreated in school art classes, hung on hospital walls and turned into tattoos. In Charlie's first book, you will find his most-loved illustrations and some new ones too.     ...Show more
$27.99
NZD
Category: Hardback Books
The first new Guess How Much I Love You picture-book story for 24 years! One day Big Nutbrown Hare is busy, but Little Nutbrown Hare wants to play so he goes off exploring on his own. He discovers another hare in a puddle – then realizes it's his reflection. He spots his shadow and wants to race it – o nly to find it's just as fast as him. Then up on Cloudy Mountain he finally finds someone to play with: a little snow white hare called Tipps. And she's real! This lovely new story is a wonderful companion to the classic picture-book Guess How Much I Love You; a charming tale about friendship with a delightful and original twist. ...Show more
$20.99
NZD
Category: Board & Cloth Books
As everyone knows, nothingis sweeter than tiny baby fingers and chubby baby toes...From two of the most gifted picture book creators of our time, here is a celebration of baby fingers, baby toes and the joy they - and the babies they belong to - bring to everyone, everywhere, all over the world!
$18.99
NZD
Category: Picture Books | Series: The Gruffalo
Explore the deep, dark wood with this wonderful interactive sound book version of the bestselling modern classic, The Gruffalo. A mouse took a stroll through the deep, dark wood.A fox saw the mouse and the mouse looked good. Walk further into the deep dark wood, and discover what happens when a quick-wi tted mouse comes face to face with an owl, a snake, and a hungry Gruffalo!Stomp, slither, and scamper your way through the deep dark wood with this wonderful play-along version of the original story. Julia Donaldson and Axel Scheffler's The Gruffalo is an undisputed modern classic and has become a bestselling phenomenon across the world. This award-winning rhyming story of a mouse and a monster has found its way into the hearts and bedtimes of an entire generation of children and will undoubtedly continue to enchant children for years and years to come. ...Show more
$15.99
NZD
Category: Board & Cloth Books | Series: Guess How Much I Love You
  Guess How Much I Love You is loved across the generations. Try to resist a smile as Big Nutbrown Hare literally stretches his arms way up to show how big his love is, or bends down to give Little Nutbrown Hare a good-night kiss.
$15.99
NZD
Category: Board & Cloth Books
For brave hunters and bear lovers, the classic chant-aloud by Michael Rosen and Helen Oxenbury is now available in a delightful puzzle book edition. Imagine the fun of going on a bear hunt -- through tall, wavy grass (swishy swishy swishy! ), swampy mud (squelch squelch squelch! ), and a swirling whirl ing snowstorm (hoooo woooo! ) -- only to find a "real" bear waiting at the end of the trail! The perfect gift for a preschooler, this exciting novelty edition includes seven press-out puzzles featuring Helen Oxenbury's lively art. ...Show more
$19.99
NZD
Category: Board & Cloth Books
Watch the wolf put on his trousers, his T-shirt, his socks, and more. But what is his plan once he's fully dressed? Careful-he might bite! This boardbook has extra-thick board pages and strong cloth binding that will withstand many reads (it will need to!). It's a French bestseller, with bold illustrati ons and simple text, great for reading aloud, with a fun ending guaranteed to get giggles. It's also good for discussing getting dressed and different items of clothing. ...Show more
$18.99
NZD
Category: Picture Books
How the cat purred and how the witch grinned, As they sat on their broomstick and flew through the wind. A very funny story of quick wits and friendship, Room on the Broom is another smash hit from the unparalleled picture book partnership of Julia Donaldson and Axel Scheffler, creators of The Gruffalo . The witch and her cat fly happily over forests, rivers and mountains on their broomstick until a stormy wind blows away the witch's hat, bow and wand. Luckily, they are retrieved by a dog, a bird and a frog, who are all keen for a ride on the broom. It's a case of the more, the merrier, but the broomstick isn't used to such a heavy load and it's not long before . . . SNAP! It breaks in two! And with a greedy dragon looking for a snack, the witch's animal pals better think fast. Children will be captivated by Julia Donaldson's irresistible verse read aloud by comedienne Josie Lawrence. ...Show more