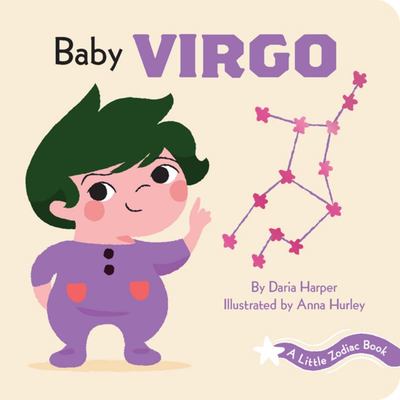 $16.99
NZD
Category: Board & Cloth Books | Series: Little Zodiac Ser.
This astrology-focused board book series features one book for every zodiac sign, offering an accessible, sweet introduction to a baby's first horoscope. From Aries to Pisces, these irresistible books lovingly portray the unique characteristics of each sign and offer predictions for how our young ones e ach see the world a little differently. Complete with rhyming text that begs to be read aloud and extra-chunky pages perfect for tiny hands, these books make exceptional gifts for new or growing families. For devoted astrologers and brand-new stargazers alike, these board books portend good omens and happy reading. ...Show more
$17.99
NZD
Category: Picture Books
This gentle bedtime story, which has lulled generations of children to sleep, is the perfect first book to share at bedtime. In a great green room a little bunny is tucked up snugly and safely in bed and is getting ready to say goodnight to all the familiar things in his room, one by one. Margaret Wise Brown's comforting, rhythmical text accompanied by the warmth of Clement Hurd's classic mid-century illustrations make Goodnight Moon a timeless picture book, which is known and loved around the world. This beautiful, high quality edition is in a larger, paperback format for the first time in the UK, and features refreshed artwork and beautiful pantone printing bringing this beloved children's classic to a new generation. This edition of Goodnight Moon includes top tips on how to get your child to fall asleep from sleep consultant, Hannah Love. ...Show more
$14.99
NZD
Category: Picture Books
I wanted a giant chocolate egg but all I got was this stupid book. You too? I know just who's to blame for this outrage. Come on, let's go find the Easter Bunny...Join an Easter egg hunt of a different kind in this journey from disappointment to elation. The perfect (non-edible*) gift for any kid who's ever felt that the Easter Bunny could have done better.*Note: this book is not made of chocolate. Sorry. ...Show more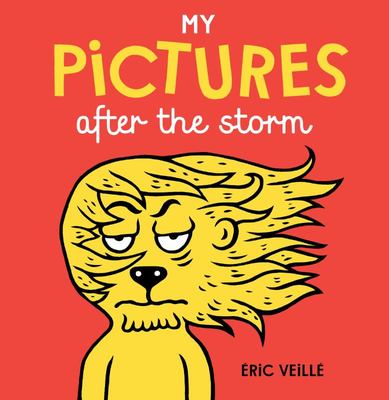 $22.99
NZD
Category: Hardback Books
A gust of wind, an elephant, a dive bomb, a spell: this funky "before" and "after" book will have you chuckling! What happens to a lion after the storm? His mane is swept into a dishevelled mess. What becomes of a pear after an elephant passes by? Pear jam! A frog after a spell? A prince. And the room a fter a battle? A big mess! Comical illustrations, witty wordplay, and new rhymes and jokes to find with each re-reading. Country of Origin: France ...Show more
$27.99
NZD
Category: Hardback Books | Series: World of Claris
Meet Oli and Basil, the dashing frogs of travel, in Megan Hess's first World of Claris story!   Two frogs dream of flying, but don't realise that they'll need each other to take to the skies ...   Oli is an artist who dreams up wild, fabulous machines, but he doesn't know how to build them. And Basil is a master craftsman who can build anything from scratch - except he doesn't know what to build.  If only there was a way that these two dashing frogs could become friends ... From the beloved creator of the Claris stories comes this heart-warming adventure about the joys of newfound friendship. The first World of Claris adventure from beloved children's author Megan Hess. Destined to delight fashion-obsessed readers of all ages!   ...Show more
$17.99
NZD
Category: Picture Books
Look through the holes to spot details from the wonderful illustrations. Peepo!  Here's a little baby One, two three Standing in his cot What does he see? It follows a baby through the day in a style full of wit, charm and ingenuity. A series of holes peeping through to the next page leads the chil d on to the next stage in the day, giving a hint of what is to come.   ...Show more
$29.99
NZD
Category: Board & Cloth Books
A gorgeous slipcase containing two bestselling favourites from the stellar picture book partnership of Julia Donaldson and Lydia Monks, creators of the What the Ladybird Heard series - the perfect gift!Join in the unicorn fun in Sugarlump and the Unicorn, a magical adventure about a lonely rocking horse who longs to see the world. Then visit the circus and help the poor mermaid find her way back to the freedom of her ocean home in The Singing Mermaid. These two much-loved favourites are brought together in a beautiful slipcase edition, making Sugarlump and the Unicorn and The Singing Mermaid Board Book Slipcase the perfect gift for young unicorn and mermaid fans! ...Show more
$21.00
NZD
Category: Board & Cloth Books
As everyone knows, nothingis sweeter than tiny baby fingers and chubby baby toes...From two of the most gifted picture book creators of our time, here is a celebration of baby fingers, baby toes and the joy they - and the babies they belong to - bring to everyone, everywhere, all over the world!
$14.99
NZD
Category: Board & Cloth Books | Series: The Gruffalo
A mouse took a stroll through the deep dark wood. A fox saw the mouse and the mouse looked good. Walk further into the deep dark wood, and discover what happens when a quick-witted mouse comes face to face with an owl, a snake . . . and a hungry Gruffalo! Julia Donaldson and Axel Scheffler's The Gruffal o is an undisputed modern classic and has become a bestselling phenomenon across the world with over 13.5 million copies sold. This award-winning rhyming story of a mouse and a monster has found its way into the hearts and bedtimes of an entire generation of children and will undoubtedly continue to enchant children for years and years to come. No home should be without The Gruffalo! ...Show more
$22.99
NZD
Category: Board & Cloth Books | Series: The Very Hungry Caterpillar
A much-loved classic, The Very Hungry Caterpillar has won over millions of readers with its vivid and colourful collage illustrations and its deceptively simply, hopeful story. With its die-cut pages and finger-sized holes to explore, this is a richly satisfying book for children.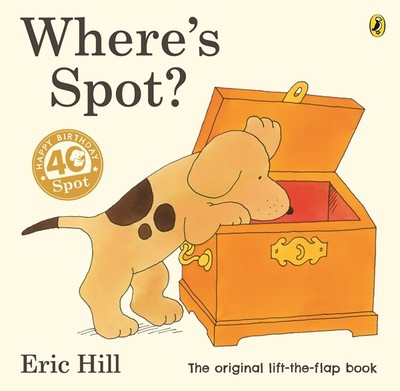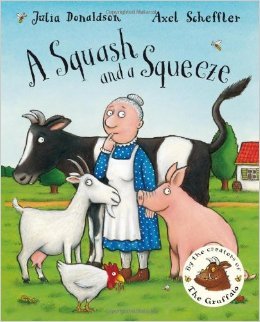 $17.99
NZD
Category: Picture Books
A little old lady thinks her house is a squash and a squeeze, but with the advice of a wise old man and the help of a few farmyard animals, she soon discovers that it's not as small as she thought.